The artist now stylized as JAY-Z just unleashed a series of confessions, disses and revelations on his 13th solo album "4:44."
The internet is in full freak out mode over the iconic rapper's lyrics addressing the infamous Solange Knowles elevator fight, rumors he cheated on Beyoncé, his first daughter Blue Ivy, his "natural" twins, and his beef with various other celebrities, including Kanye West.
If you don't have time to immediately listen to the entire 10-track record streaming on Tidal, but want all the best bits to chime in on the conversation unfolding on social media, TooFab has your back.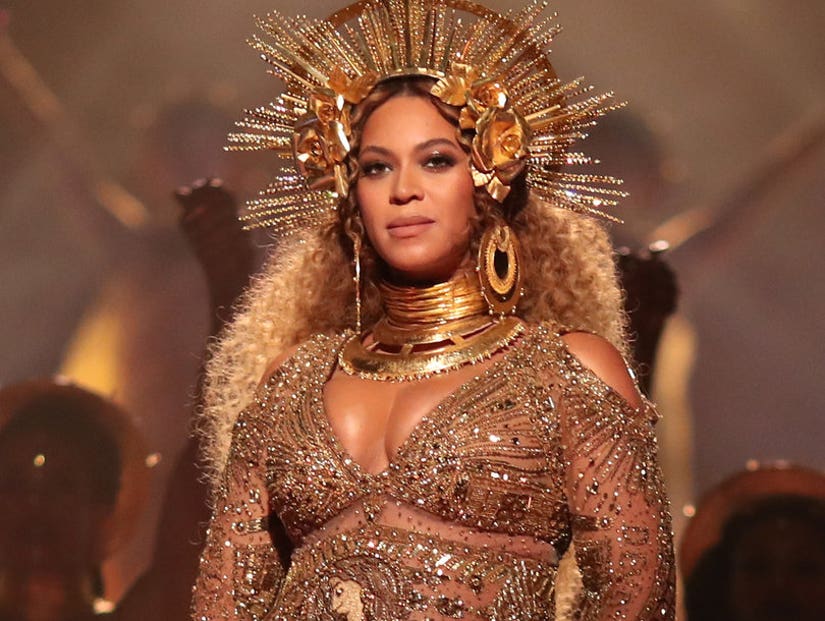 Getty
Beyoncé is the central subject matter of album's title track "4:44," and JAY-Z seems to respond to his wife's visual album "Lemonade" by addressing the infamous cheating rumors head on.
The rapper previously wrote that he woke up at 4:44 AM to write this "powerful song" that he believes "is one of the best songs" he's ever written.
"I suck at love, I think I need a do-over/I will be emotionally available if I invited you over/I stew over what if you over my shit," he raps in the song.
JAY-Z also addresses Beyonce's famous "Becky with the good hair" lyric and his relationship with his wife on another track called "Family Feud," on which Beyoncé sings soft amens in the background.
"Yeah, I'll f-ck up a good thing if you let me/Let me alone, Becky."
"And if my children knew, I don't even know what I would do/if they ain't look at me the same/I would probably die with all the shame/ You did what with who?/What good is a ménage à trois when you have a soulmate?/ You risked that for Blue?"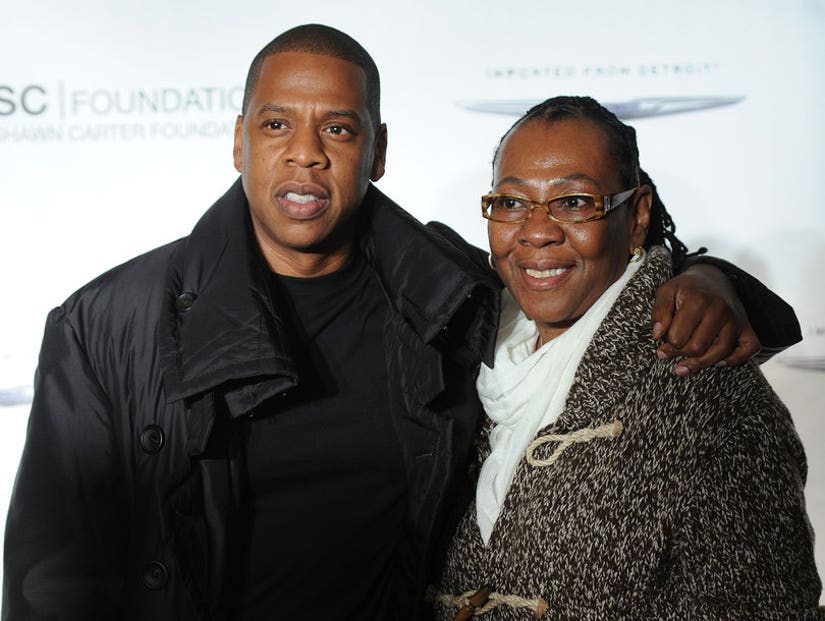 Getty
Perhaps the biggest revelation JAY-Z spits out is that his mother is a lesbian. "Smile" explores the pain she must have endured her entire life by remaining in the closet.
"Living in the shadow/Can you imagine what kind of life it is to live?/In the shadows people see you as happy and free/Because that's what you want them to see/Living two lives, happy, but not free/You live in the shadows for fear of someone hurting your family or the person you love/The world is changing and they say it's time to be free/But you live with the feat of just being me/Living in the shadow feels like the safe place to be/No harm for them, no harm for me/But life is short, and it's time to be free/Love who you love, because life isn't guaranteed/Smile"
"Mama had four kids, but she's a lesbian/Had to pretend so long that she's a thespian/Had to hide in the closet, so she medicate/Society shame and the pain was too much to take."
Blue Ivy, the Twins and Beyonce's Miscarriages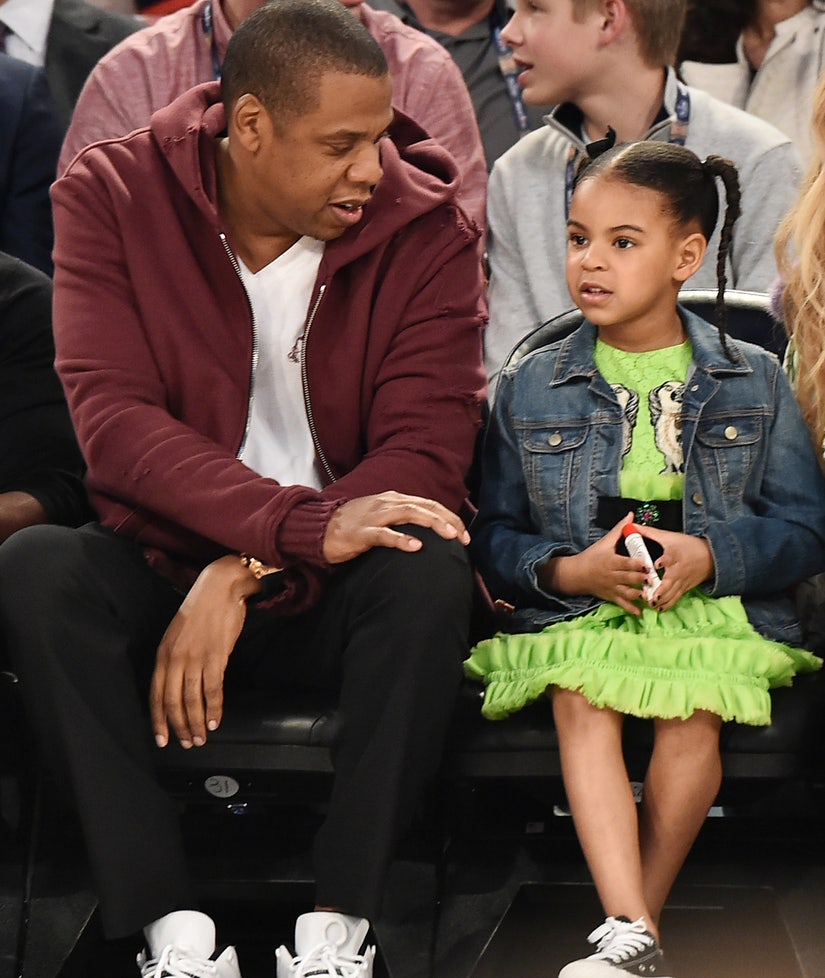 Getty
JAY-Z is notorious for keeping his family private, but his first child, Blue Ivy makes an appearance on the album to ask her father mature questions like, "Daddy, what's a will?"
The rapper explains how it took having a daughter to be able to see things from a woman's point of view.
"I apologize often womanize/took for my child to be born/see through a woman's eyes."
JAY-Z then continues to tell the story of how lucky he feels to have his newly born twins because his wife had suffered a few unsuccessful pregnancies in the past.
"Took for these natural twins to believe in miracles/Took me too long for this song/I don't deserve you."
"I've seen the innocence/Leave your eyes/I still mourn his death/I apologize for all the stillborns."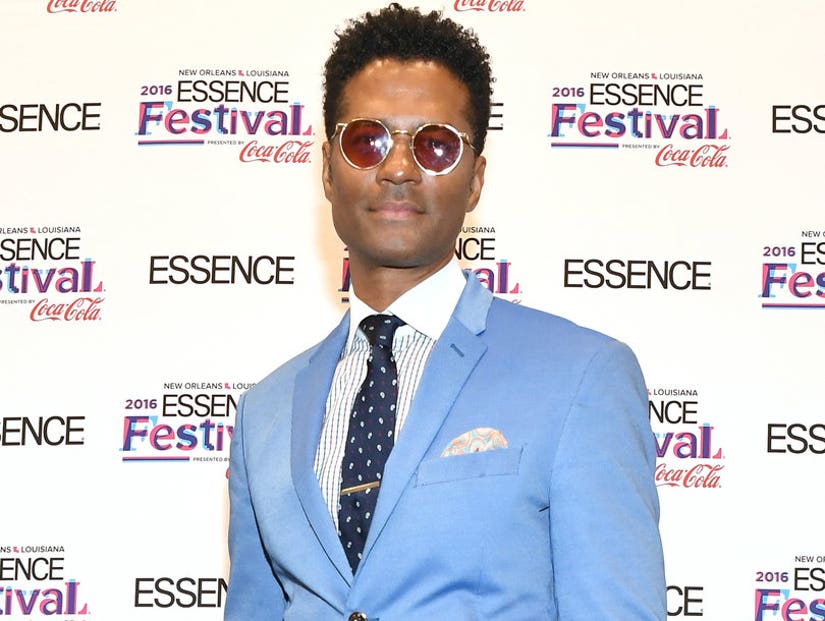 Getty
JAY-Z also addresses the elevator fight with Solange three years ago. Apparently, there was still a lot we did't know.
It all started when Eric Benét was caught cheating on Hallie Berry in 2003. Benét agreed to go to rehab for his sex addiction, but Berry still filed for a divorce less than a year later.
According to the rappers lyrics in his track "Kill JAY-Z," the rapper is using Benét as a symbol for someone finding out about his cheating scandal and telling her sister Solange.
"You egged Solange on/Knowin' all along, all you had to say you was wrong/You almost went Eric Benét/Let the baddest girl in the world get away/I don't even know what else to say/N--ga, never go Eric Benét."
Benét remarried Prince's ex, Manuela Testolini, in 2011 and when he heard the new track, he took to social media to respond.
"Hey yo #Jayz! Just so ya know, I got the baddest girl in the world as my wife… like right now," he tweeted.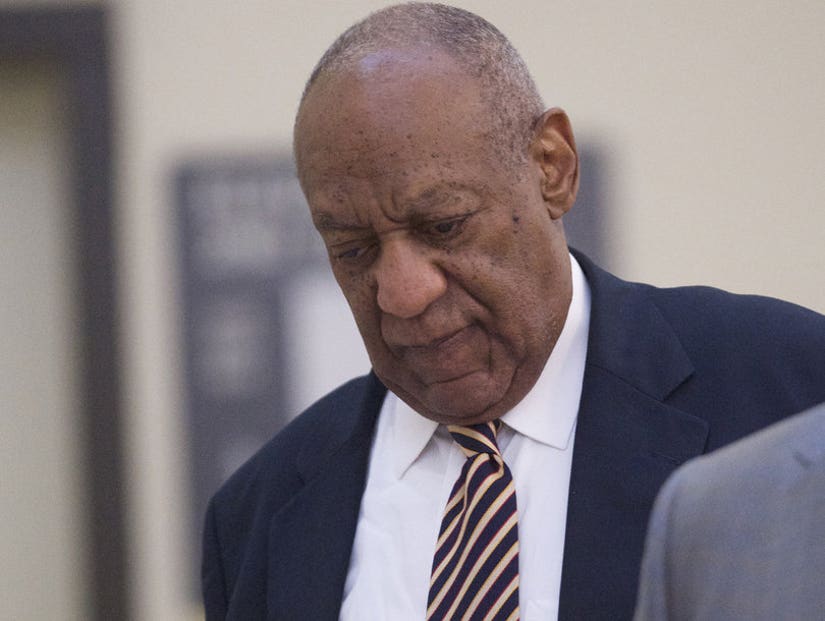 Getty
The rapper also takes a subtle shot at Bill Cosby, a formerly beloved comedian who has been accused of sexually assaulting dozens of women.
"Al Sharpton in the mirror takin' selfies/How is him or Pill Cosby s'posed to help me?"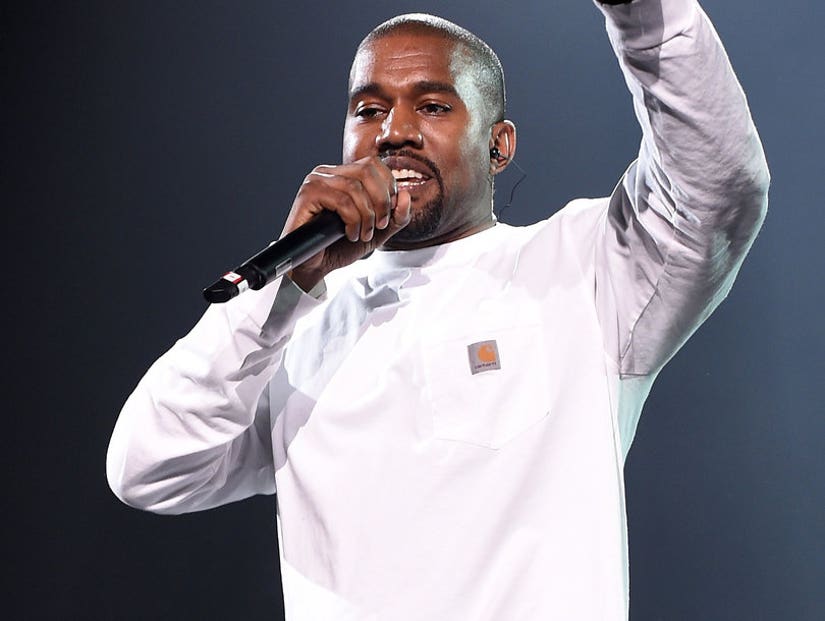 Getty
In 2016, family friend Kanye West went after Queen B and JAY-Z at his concert in Sacramento because Beyoncé said she would only perform at MTV's Video Music Awards if she won the top honor, Video of the Year. The only problem with that is West was also competing in that category.
"I've been sent here to give y'all my truth even at the risk of my own life, my own success, my own career. JAY-Z call me, bruh. You still ain't called me. JAY-Z, I know you got killers. Please don't send them at my head. Please call me. Talk to me like a man."
If they didn't talk about the beef beforehand, JAY-Z certainly seems to have addressed it now.
"I know people backstab you, I felt that too/But this fuck everybody attitude ain't natural/But you aint the same, this aint Kumba Ye/But you got hurt because you did cool by Ye/ You give him $20 million without blinking/ He gave you 20 minutes onstage, f-ck what was he thinking? F-ck wrong with everybody is what you saying/But if everyone is crazy, you're the one that's insane."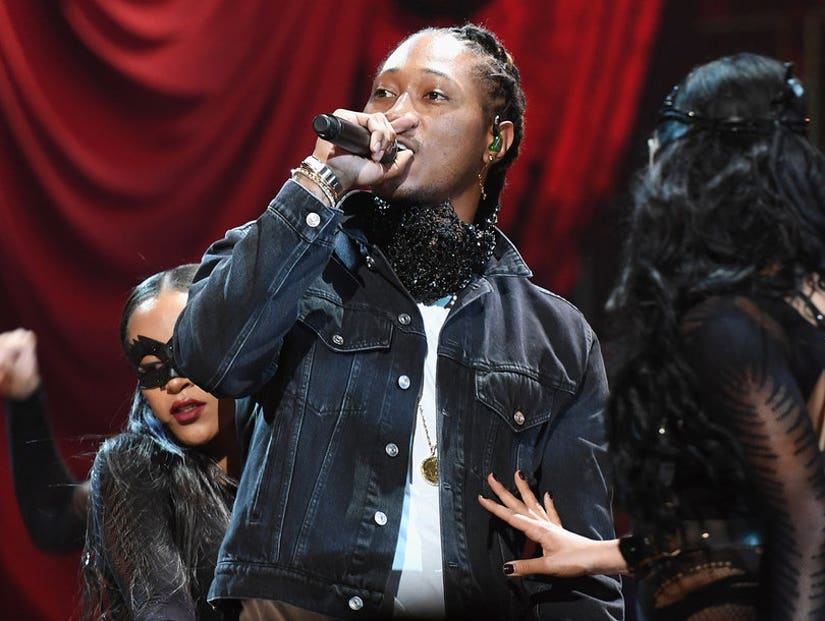 Getty
Out of all people, Twitter fans were surprised to hear Future mentioned on the album. JAY-Z seems bothered by Ciara marrying Seattle Seahawks star Russell Wilson with Future's child in the house.
"In the future, other n-ggas playin' football with your son/You had lost it, 13 bottle of Ace of Space what it did to Boston"
Prince Lawyer L. Londell McMillan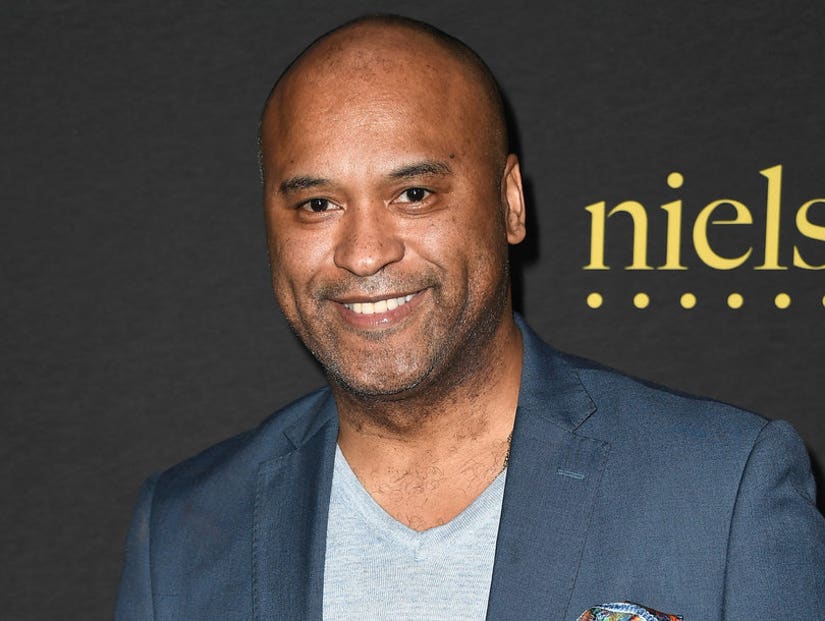 Getty
JAY-Z is not happy with Prince's former lawyer, who he alleges is not truly representing the music legend's interests after his death.
"I sat down with Prince, eye to eye/ He told me his wishes before he died/ Now, Londell McMillan, he must be color blind/ They only see green from them purple eyes/ They eyes hide, they eyes high/ My eyes wide shut to all the lies/ These industry n-ggas, they always been fishy/But ain't no Biggie, no lazy eye, huh/ This guy a slave on his face/You think he wanted a master with his Masters? / You greedy bastards sold tickets to walk through his house/I'm surprise you ain't auction off the casket."