Grab a glass of Pinot Grigio and enjoy reliving the five best moments from "Vanderpump Rules" Season 5 below.
Tom and Katie's Beautiful Vows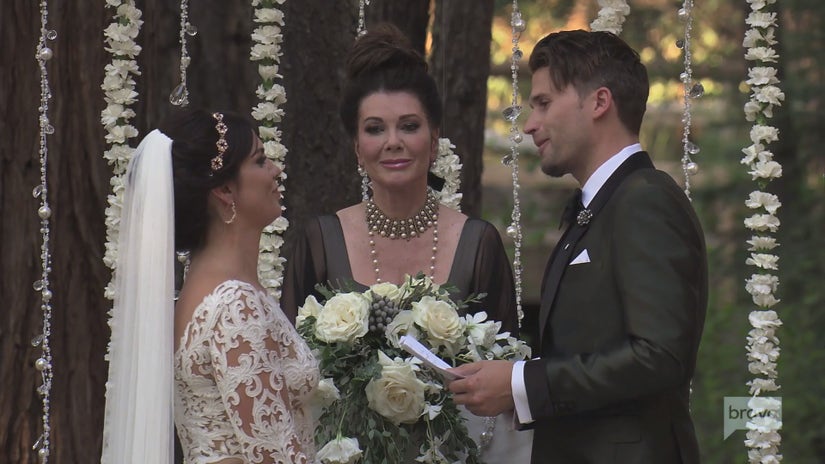 Bravo
Ugh, can you even?! The Bubbas got hitched, and all of Season 5 was basically one giant bachelor/bachelorette party (which we'll actually get to later on). After much back and forth, Lisa Vanderpump agreed to officiate the ceremony. The nuptials were so beautiful, there was not a dry eye on either side of the bride or groom.
"I had been told that romance in L.A. was fleeting and often short lived, often lasting only one night, according to my roommate Jax Taylor," Schwartz said to his bride. "It has been a roller coaster of a relationship -- highs and lows -- but six years later, I honestly can't imagine not waking up to you every morning. We almost became like another relationship statistic, another failed romance in La La Land, but we persevered and we worked really hard and I feel like we practically had to tear down our relationship in order to rebuild it. But as I stand here today in this moment, before my dream girl and my beautiful bride to be, before my friends and family, who I love dearly, everybody, I can honestly say from the bottom of my heart that I have never loved you more than this moment right here."
Aaaaaaaaaand we're crying again.
Scheana and Shay Called It Quits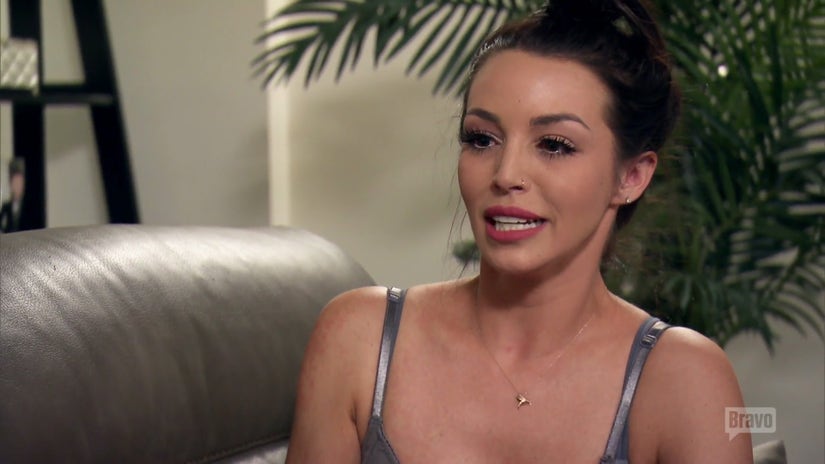 Bravo
Scheana and Shay's marriage had been struggling all season long, but she tried her best to convince the group -- and herself -- that she was in a happy, loving marriage. Unfortunately, that wasn't the case, and at the end of Season 5, Scheana told Shay she wanted a divorce. Shay ended up showing up for part of the reunion, and things got pretty emotional among everyone involved, but before all that, she confronted him about his drug use, which he vehemently denied.
When Scheana asked him why he never comes home, Shay replied, "You know why, I'm at the studio all the time. That's where I love to be."
"I just don't get how you guys stay up all night not doing drugs," she said. "So all of this cash that's been coming out, all of that is studio equipment, music shit, you're not buying drugs? This f-cking marriage has been tainted since day one. This relationship needs to be done, on paper, legally, emotionally, physically, in every way. I'm meeting with a lawyer on Friday. I know divorces aren't easy, and it's not something I ever wanted."
Stassi Crashed Tom and Katie's Honeymoon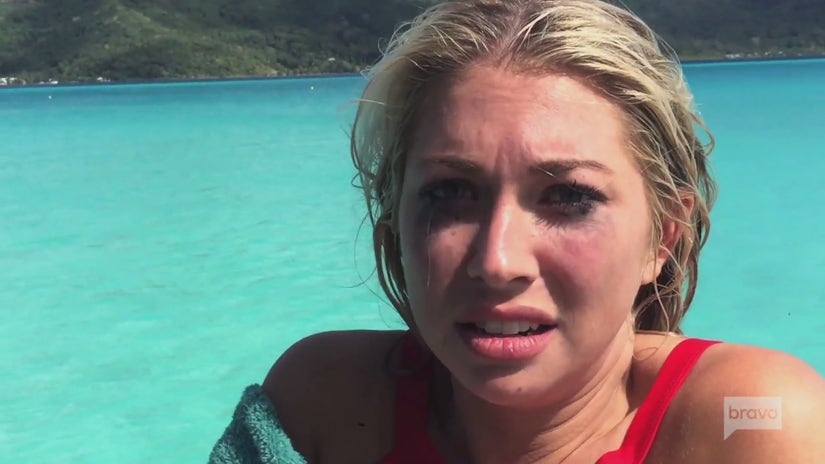 Bravo
After their beautiful wedding, Tom and Katie headed to Bora Bora to celebrate the beginning of their lives together -- with Stassi Schroeder.
"Look at this hot mess right here," Tom said to Katie, not realizing the hot mess was actually a drunk and crying Stassi in a doughnut floatie. "Is that f-cking Stassi?"
"I told you guys not to leave me," she said with mascara dripping down her face and a bottle of wine in her hand. "I got sad. I told you guys not to leave me. You guys said I could come."
"Stassi, what the actual f-ck," Tom said. "You just floated by our bungalow in our Honeymoon in Bora Bora."
Tom's and Katie's Tumultuous Bachelor/Bachelorette Party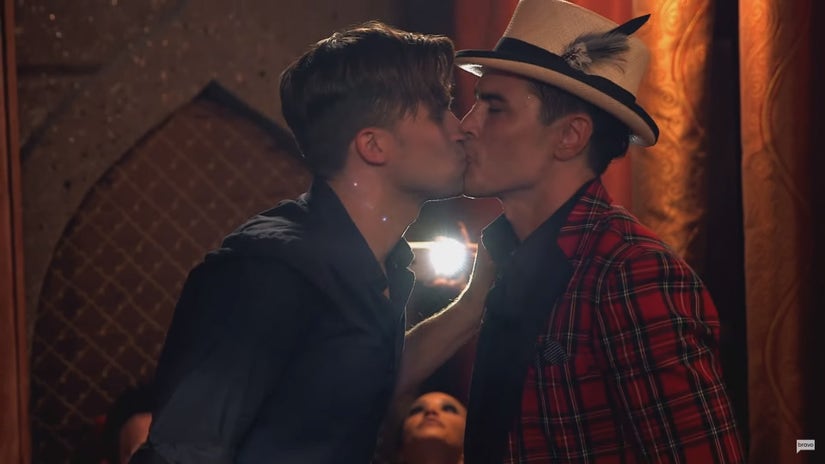 Bravo
Tom and Katie decided to do a joint bachelor/bachelorette trip to New Orleans, and it almost cost them their marriage -- numerous times. They fought every single day. They were also drunk every single day.
"Admit to what happened in Vegas," Jax said to Schwartz on one of the drunken nights. "Just say you're sorry, dude. This will all be over. This could help. If you sat down like this and said, 'Listen, baby, I love you so much. Let's work this out. If not, let's call the f-cking thing off.' Because you're miserable. You're f-cking miserable. We're at a bachelor party. You've cried three times. This is not normal."
Schwartz managed to slur back, "Can I get her one time to say I'm sorry for f-cking ruining my life to her shrink?"
At the root of many of Tom and Katie's fights was the alleged cheating that went on between Schwartz and a random girl in Vegas back in 2014. Lucky for us, they worked through their issues and are on their way to gracing us all with baby bubbas (hopefully).
Aside from Jax being the group's voice of reason, here are the other highlights of the trip: During a game of spin the bottle, Tom Schwartz and Tom Sandoval ended up locking lips (for an uncomfortable amount of time). The boys also decided to dress in drag, because why not. And Jax drunkenly apologized to Stassi for all the times he cheated on her.
Jax Taylor Told Everyone That Brittany and Kristen Hooked Up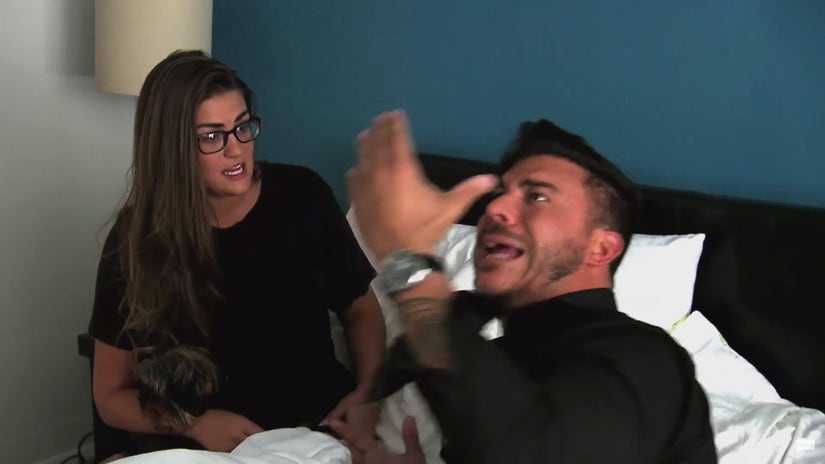 Bravo
Jax and Brittany had a few fights of their own during Season 5, and most of them went back to the alleged rumor Jax was perpetuating among the group that he walked in on Brittany and Kristen -- who he had sex with while he was dating Stassi -- hooking up.
"Don't spread anymore shit about me," Brittany said to Jax during one of their arguments. "You exaggerated hugely."
"Let's be very clear about what's going on here," Jax told Bravo cams. "I caught my girlfriend messing around with another girl, and somehow I'm the asshole?"
"Why did you say it?!" Brittany yelled at Jax.
"BECAUSE IT HAPPENED!" Jax yelled back.
"Vanderpump Rules" Season 6 premieres Monday, December 4 on Bravo.