"I didn't take shots at her," Gus tells TooFab. "I was literally just saying we have to be there at seven and all of a sudden it turns into this bash Gus rant."
On Monday night's episode of "Floribama Shore," while on a trip to New Orleans, Aimee and Gus had a crazy fight that began when Gus told Aimee that the roommates wouldn't wait for her to get ready to go to dinner. Aimee was already upset with Gus because she wasn't a huge fan of his "friend with benefits" situation with Nilsa. To make matters worse, Gus had slept in Kortni's bed the night before, so Aimee continued to worry about his relationship with her best friend.
"I think the dinner thing was just the tip of the iceberg, man," Gus told TooFab in an interview. "I think [Aimee] just has so much hostility towards me from the Nilsa situation and honestly I felt like all the girls had animosity towards me for whatever reason, man."
"I don't decide what time we go to dinner," he added. "We do this every night. I don't understand what you're going up on me, but for whatever reason, I think she was just mad at me from the thing with Nilsa and Kortni that happened the night before and then this was kind of the one thing that set her off, just the fact that I was like, 'Oh, we've got to be at dinner at seven,' and that was her excuse to blow up on before it. That's how I looked at it."
Aimee was so upset with Gus confronting her about wanting to push their dinner reservations back a few hours that she yelled obscenities at him, calling him a "selfish little bitch." Although Gus stayed fairly calm, Aimee continued to get more angry and poked fun at Gus' sensitivity and called him a "weak bitch" for crying "all the time."
"I didn't take shots at her," Gus told TooFab. "I was literally just saying we have to be there at seven and all of a sudden it turns into this bash Gus rant."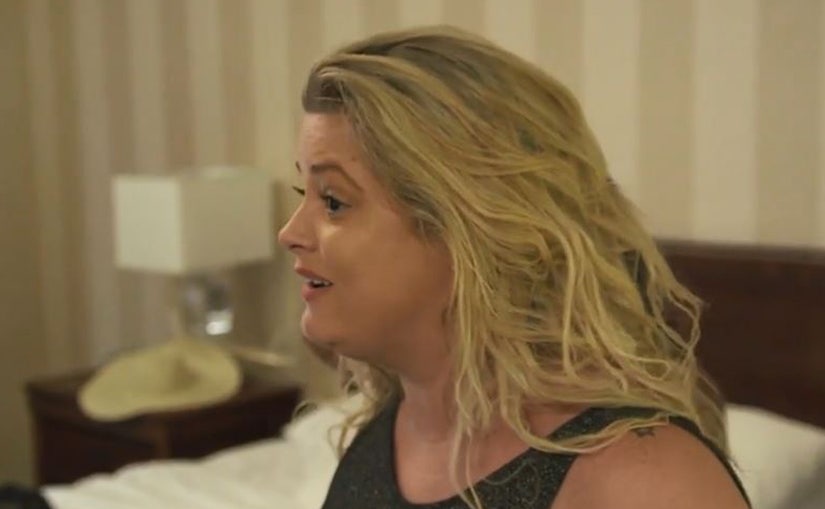 MTV
Gus sat there and took all of Aimee's shots, but then sent one back: "You cry when somebody calls you out for being overweight."
"That is f--king it," Aimee said in the episode. Aimee then charged towards Gus and began to punch him repeatedly.
Gus reiterated that he wasn't fat-shaming Aimee with his comment.
"If it gets under my skin when you call me out for my character because of my past, I tried to be the best person that I can be and I cry about that," Gus said. "But yet you cry when people make jokes about your weight or when Kirk and Codi said they wouldn't sleep with you because they're not physically attracted you. You cry about that. So this is a sensitive one."
"I wasn't calling her fat," he added. "I was trying to like point to her like, 'Why are you pointing me out for crying about this when you cry about that?' I was pointing out that we all have triggers, things that make us sensitive, but she took it the wrong way and looked at it [as], 'Oh, you're fat-shaming me...' People are going to say what they have to say, but I really wasn't calling her fat. I was just trying to like rest my case and be understood."
"Floribama Shore" airs Monday nights at 11 p.m. EST on MTV.