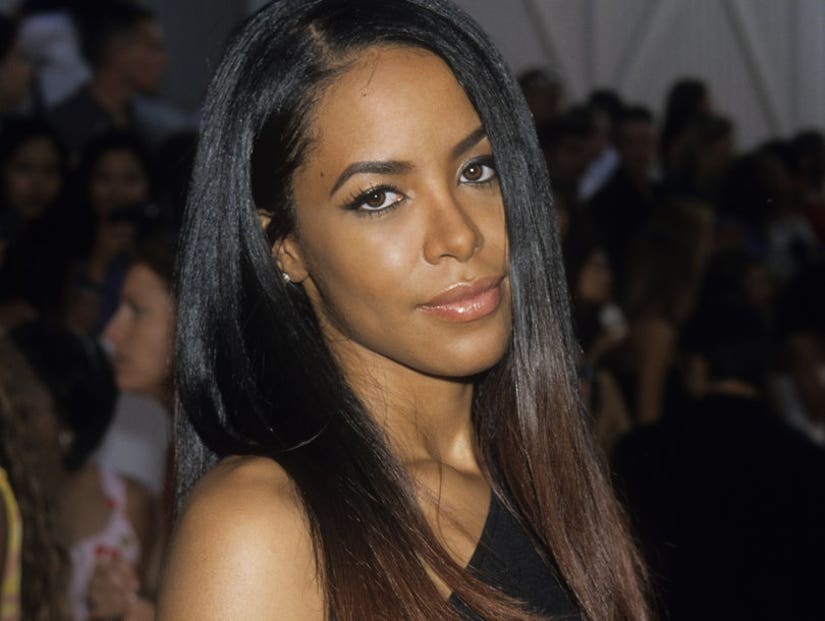 Getty
"Shame on all those involved in this project," Diane Haughton says in a statement.
UPDATE: After Diane Haughton's statement, Cunningham stood by her comments, telling PEOPLE: "It's unfortunate that there are still people trying to protect Robert when they know he has destroyed so many people's lives. I loved Aaliyah and when people watch the documentary, they will see how much I cared for her and how much Robert's actions deeply affected me and so many others." Original story below.
Aaliyah's family has come out against Lifetime's new "Surviving R. Kelly" docuseries, which contains new allegations about the controversial performer's relationship with the then-underage singer.
In the premiere episode, airing tonight, a woman claiming to be one of R. Kelly's former backup singers, Jovante Cunningham, says she saw the two having sex and doing "things that an adult should not be doing with a child."
According to Cunningham (via PEOPLE), Kelly was 27, while Aaliyah was just 15 at the time.
The singer's mother, Diane Haughton, responded to the allegations in a statement sent to the Aaliyah for Mac Twitter account. According to Bustle, Aaliyah's brother, Rashad, was the one who e-mailed the statement to the account. The message was then re-tweeted by the official Aaliyah page.
"The woman and so-called back up singer in the forthcoming 'Surviving...' documentary that describes seeing, meeting or ever breathing the same air as my daughter, Aaliyah, is lying and is a liar," read the statement. "My husband and I were always on tour with her and at interviews and every place she went throughout her entire career. Whoever this woman is, I have never seen her before anywhere on planet earth, until now."
"These lies and fabrications cannot be tolerated and allowed to be spewed from the forked tongues of saboteurs of Aaliyah's legacy," the message continued. "My daughter only wanted to realize her dream of sharing her talent with the world, and give her all performing on stage, and in front of the camera for the fans she adored so much. She realized that dream, thanks to those true fans who still love and support her legacy unconditionally to this day."
"Shame on all those involved in this project who thought it kosher to drag Aaliyah's name into a situation that has nothing to do with her today," she concluded. "Once again, this will not be tolerated. Sincerely, Diane Haughton."
Aaliyah's life was cut short after she died in a plane crash in 2001 at the age of 22. Neither she or R. Kelly ever talked about their relationship or alleged marriage in 1994, when she was 15.
While R. Kelly's reps had no statement when PEOPLE reported on Cunningham's allegations, the singer's lawyer has threatened to sue Lifetime if it airs the special. According to TMZ, Kelly says he has has audio recordings which prove Lifetime knew "some of the girls are lying, but that the budget was too high to turn back now."
The first two hours of "Surviving R. Kelly" premiere Thursday, January 3 on Lifetime. Two additional hours will air on Friday, January 4, before the final two on Saturday, January 5.