Obama, Ferrell, Spade, Duhamel, Sandler, Parsons, Cranston, Douglas — which of these Elite Eight celebs will be TooFab's March Madness champ?
Duke FINALLY crashed out and took the vast majority of America's brackets with them.
Only four teams remain in the tournament - but only two celebs can still claim the TooFab March Madness Celebrity Bracket.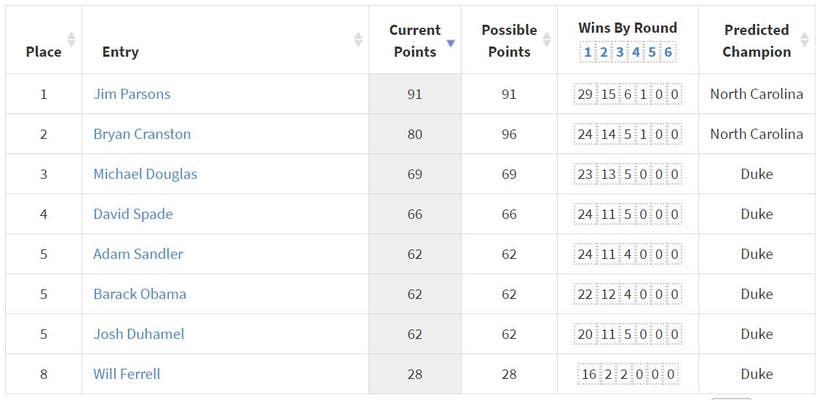 RunYourPool.com
While his Big Bang character may not be the biggest sports fan, Parsons has clearly applied Sheldon Cooper's analytical brainpower in assessing the stats as he continues to dominate the pack with a score of 91 points.
Jim has now maxed out his score — only Bryan Cranston can overtake him if his pick of Michigan State can sneak past Texas Tech on Saturday to grab a place in the Championship game.
Jim is one of only two of our celebs who have alumnus in the competition; He backed his University of Houston to come through the first round, which they did, beating Georgia 84-55.
Parsons did not allow his heart to overrule his head for round 2, predicting the mighty Kentucky would knock his former college out.
Spade is the other with a vested interest; alas he backed his alumnus Arizona State to make it at least as far as round 2, but they fell at the first hurdle, losing to Buffalo 91-74.
Funny man Ferrell was obviously joking around with some of his loony picks, in the West and Midwest divisions especially, opting for 66th seed Fairleigh Dickinson over number 4 Gonzaga, 59th seed Montana over 6th Michigan, and 54th seed Northeastern over 13th Kansas — none of which of course came to fruition.
The "Anchorman" star, who continues to languish at the bottom of the table, even had Montana and Northeastern making it all the way to the Final Four, which was a fairy tale even by Cinderella's standards.
Interestingly the two celebs who didn't pick Duke as eventual champions and went for North Carolina instead are Parsons and Cranston... who are currently numbers one and two on the leaderboard - despite the fact that UNC crashed out to Auburn 97-80.
Elite 8 standings: 1st - Jim Parsons; 2nd - Bryan Cranston; 3rd - Michael Douglas; 4th David Spade; =5th - Adam Sandler; =5th - Barack Obama; =5th - Josh Duhamel; 8th - Will Ferrell.
(Remember our celebs get get 1 point for each win in Round 1; 2 points for each win in Round 2; 4 points for each win in the Sweet 16; 8 points for each win in the Elite 8; 16 points for a win in the Final 4; and 32 points for the Championship!)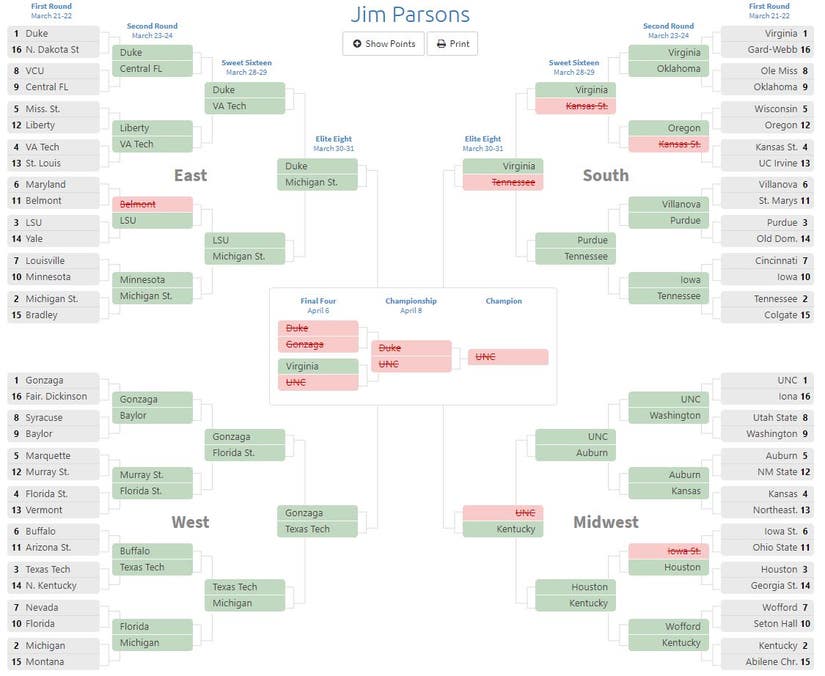 RunYourPool.com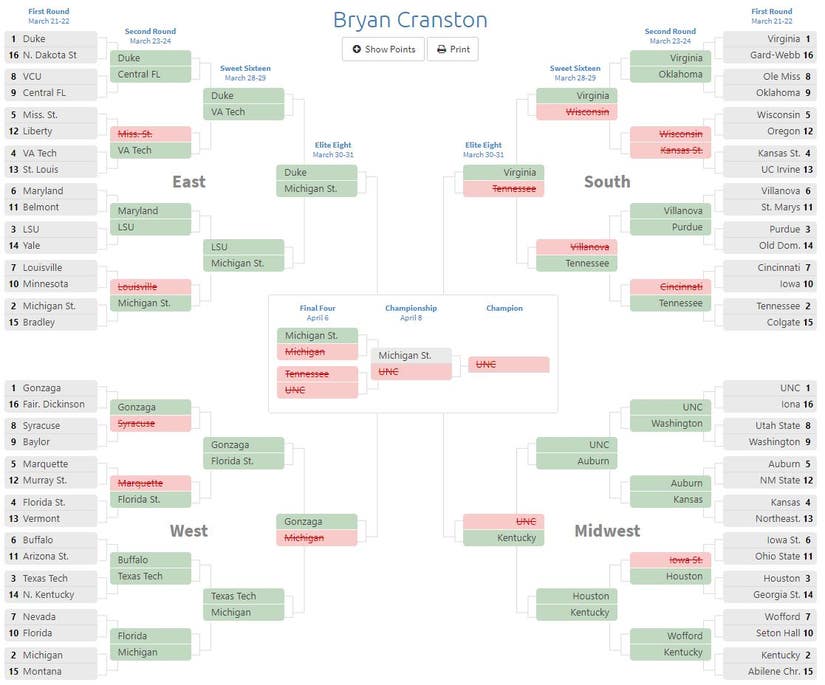 RunYourPool.com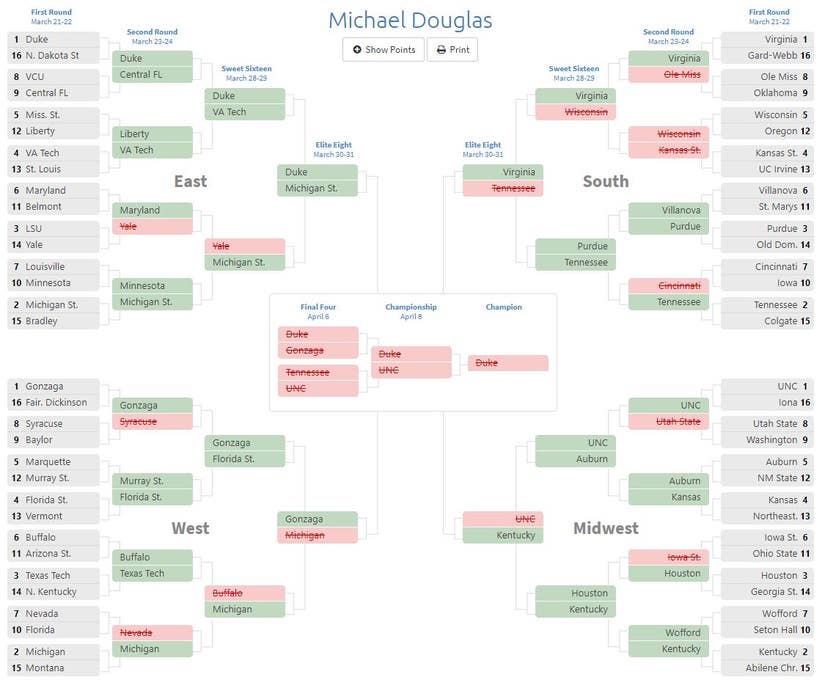 RunYourPool.com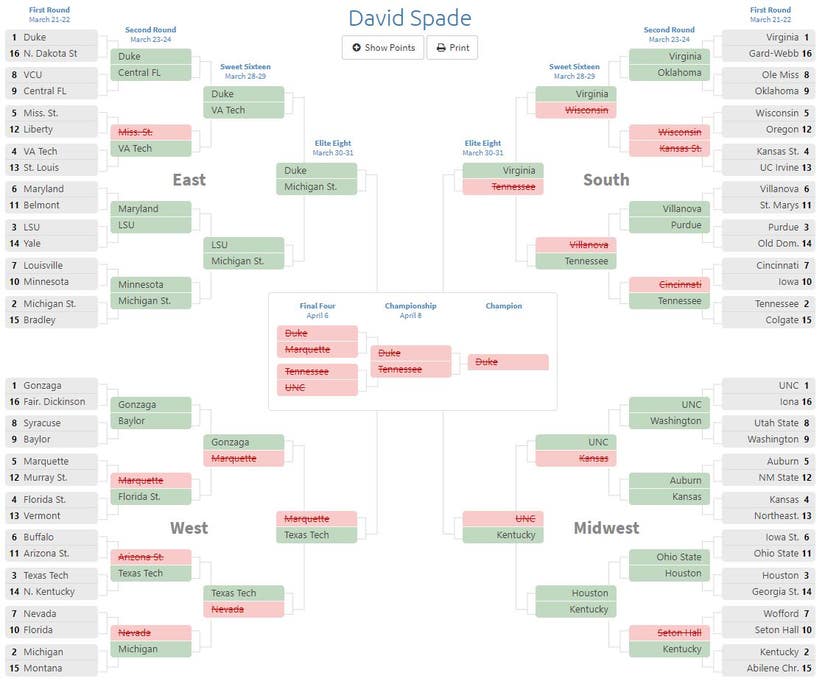 RunYourPool.com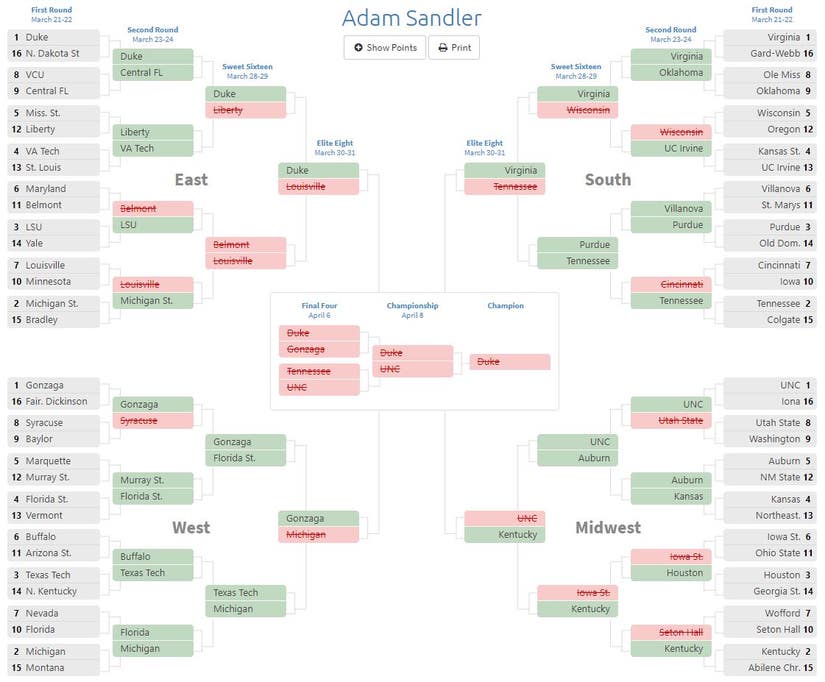 RunYourPool.com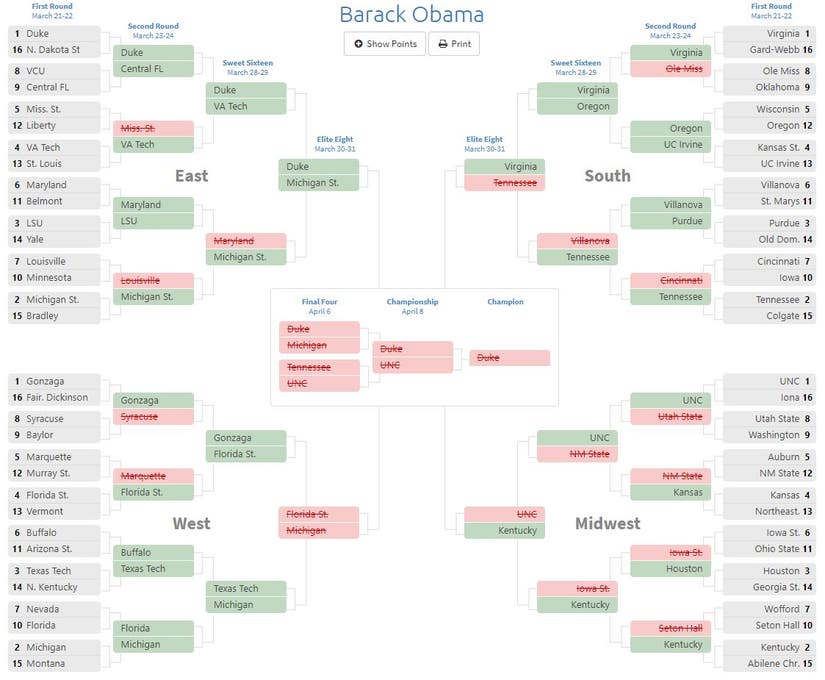 RunYourPool.com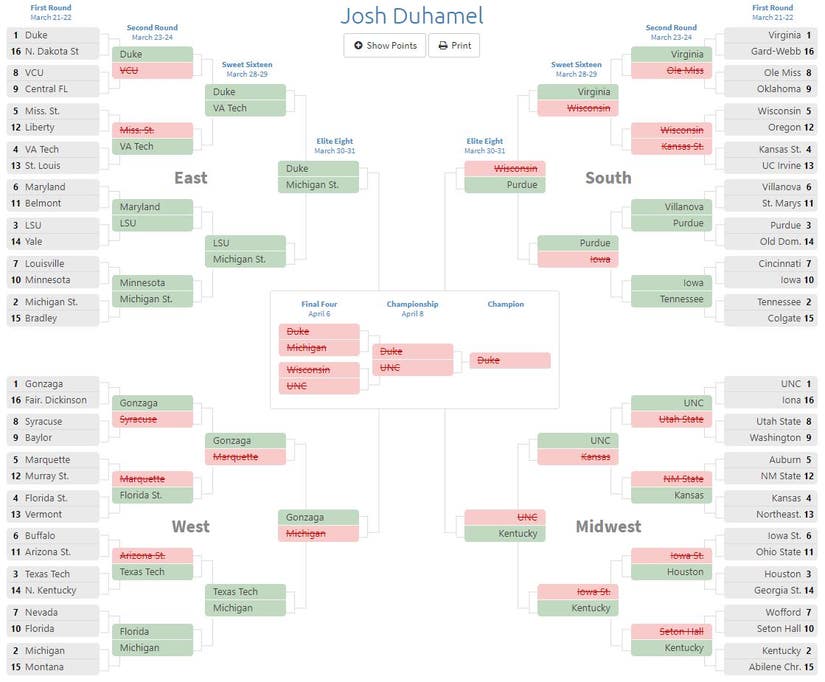 RunYourPool.com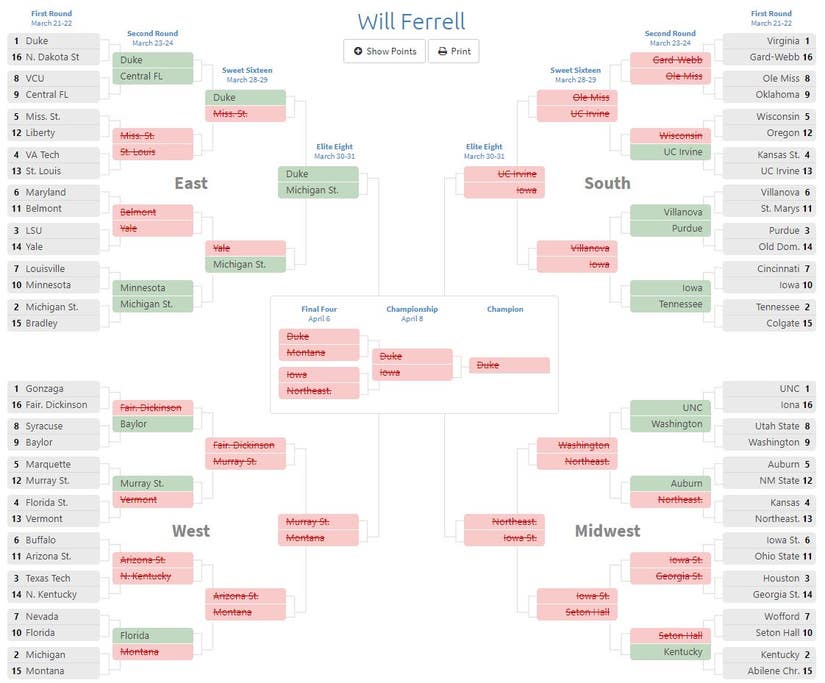 RunYourPool.com