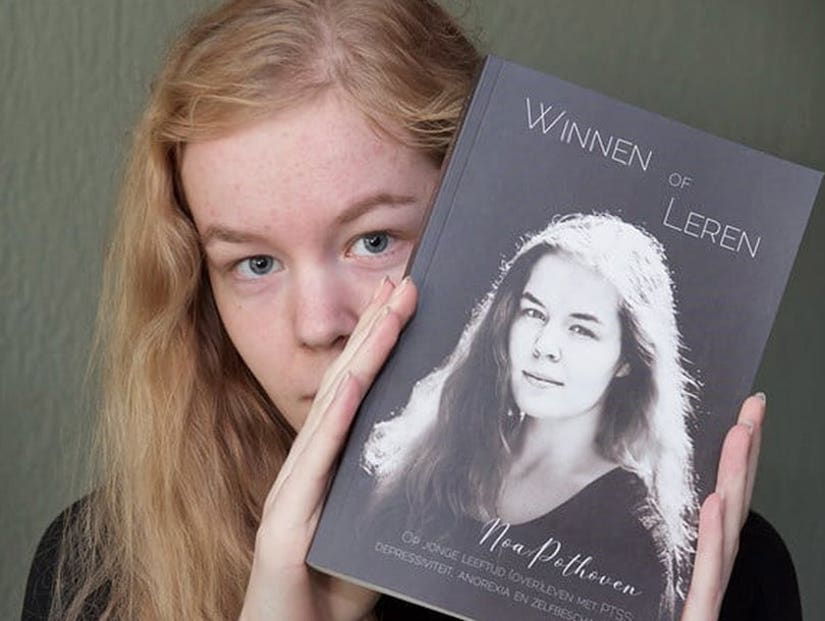 Instagram
"I'm still breathing, but I'm not alive any more."
UPDATE - It remains unclear what method Noa used to end her life. She requested to be euthanized, but may have committed assisted suicide by refusing to eat, and invoking her legal right not to be force-fed.
Original story below 8:59AM 6/4/2019:
A 17-year-old Dutch girl has legally ended her own life.
Noa Pothoven, who was the victim of rape as a young child, was granted the right to die in her own home on Sunday.
The teen announced her own death in a heart-wrenching Instagram post, where she told friends and family not to try to change her mind, as it had been made up for a long time.
Waiting for your permission to load the Instagram Media.
"A final sad post," she wrote, admitting she had deliberated for a long time over whether or not to share it. "But my plan has been there for longer so it's not impulsive."
"I will get straight to the point: within a maximum of 10 days I will die. After years of fighting and fighting, it is finished."
She said she had given up eating and drinking, and after many discussions "it has been decided let me go because my suffering is unbearable".
"I'm still breathing, but I'm not alive any more," she wrote.
She said she was using the last of her strength to say goodbye to her nearest and dearest, and asked followers "don't try convince me that this is not good, this is my decision and it is final."
"Love is letting go," she concluded, adding that the post will be shared "in a while when I have passed away."
Just last year, Noa published her autobiography "Winning or Learning", in which she revealed she was molested and raped as a child, and how she now suffered from post-traumatic stress disorder, depression and anorexia as a result.
Noa did not need her parents' consent to end her life; euthanasia is legal in The Netherlands for anyone above the age of 12, but only patients under 16 need their parents' signatures.
Patients must make the decision without the influence of drugs or alcohol, and two independent doctors must agree that their suffering is unbearable with no hope of improvement.