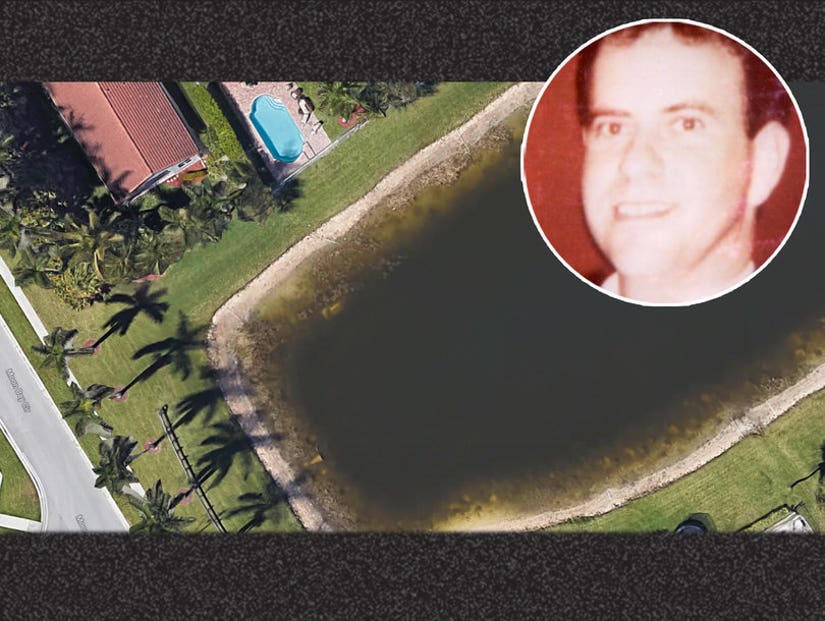 Google Earth/NamUs
William Earl Moldt vanished without a trace on the night of November 7, 1997.
A 22-year-old cold case has finally been solved — thanks to Google Earth.
The skeletal remains of William Earl Moldt were discovered in his car submerged in a pond near Palm Beach in Florida, where it had lain since 1997.
The grim discovery was made by a property surveyor scanning The Grand Isles housing development in Wellington last month, using Google's satellite mapping program.
When he alerted police, they dragged up the heavily calcified car; inside they found the body of Moldt, who had been 40 years old when he vanished on the night of November 7, 1997.
Both the vehicle and Moldt's remains were taken the Medical Examiner's Office for processing, WPTV reported.
According to the National Missing and Unidentified Persons System (NamUs), Moldt had gone to a night club the night he disappeared. He left the club at around 11pm, alone, and did not appear intoxicated.
He was described as a "quiet man" and did not socialize much at the club. The report also claimed that while he was not a frequent drinker, he did have several drinks at the bar.
The last person to ever hear from him was his girlfriend, whom he called at 9:30 p.m. from the bar to tell her he would be home soon. He was never seen again.
At the time of his disappearance, the Grand Isles housing development was still under construction.
Moldt was reported missing to Palm Beach County Sheriff's Office the following day, but he was never found, and the case eventually went cold.
The image of Moldt's 1994 white Sedan submerged in the pond had been visible and unnoticed on Google Earth since 2007.