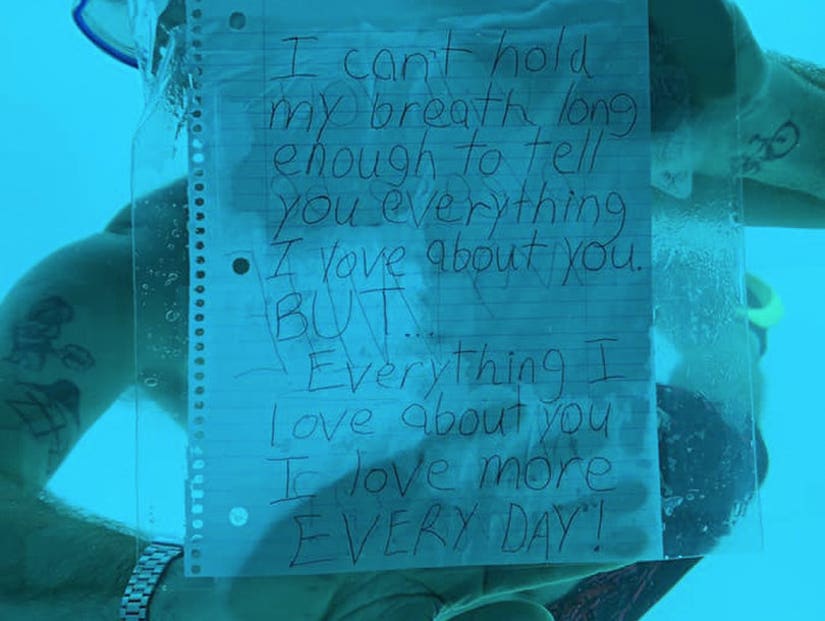 Facebook
"You never emerged from those depths, so you never got to hear my answer," wrote the fiance on Facebook.
A dream vacation for a Louisiana couple took a devastating turn when a man died after asking his girlfriend to marry him on Thursday.
Steven Weber Jr. drowned after a romantic underwater proposal to Kenesha Antoine during their trip to Tanzania.
"We never got to embrace and celebrate the beginning of the rest of our lives together, as the best day of our lives turned into the worst, in the cruelest twist of fate imaginable," Antoine wrote on her Facebook.
"There are no words adequate enough to honour the beautiful soul that is Steven Weber, Jr. You were a bright light to everyone you encountered," she continued.
"You never met a stranger and you brought so much joy to so many people. You were kind, compassionate, you regularly made me cry with laughter, and you showered me with a love like none I'd ever experienced," the attorney gushed.
Waiting for your permission to load the Facebook Video.
The social media tribute also included photographs and video of the proposal as Weber swam underwater with a note zipped inside a plastic bag.
"I can't hold my breath long enough to tell you everything I love about you, but everything I love about you I love more every day," read the message.
On the other side of the note, Weber asked his girlfriend to marry him. He then pulled out a ring box and flipped it open before swimming out of frame.
The Manta Resort, where the couple were staying, confirmed to BBC that Weber "tragically drowned while free diving alone outside the underwater room."
"You never emerged from those depths, so you never got to hear my answer, Yes! Yes! A million times, yes, I will marry you!!" Antoine said in the heartbreaking post adding "I will try to take solace in the fact that we enjoyed the most amazing bucket list experiences these past few days, and that we both were so happy and absolutely giddy with excitement in our final moments together."
According to his Facebook profile, Weber was an "RA at St. Christopher's Addiction Wellness Center."
Antoine wrote that despite the tragedy, she would always treasure the "once-in-a-lifetime" trip.
"I will find you and marry you in the next lifetime, and the next, and the next, and the next... I love you so much, and I always will," she shared.