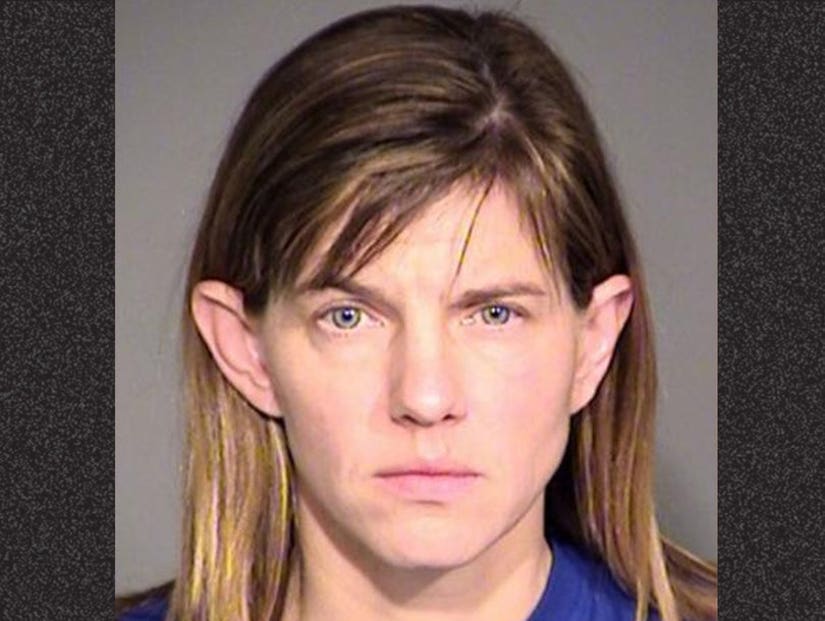 IMPD
She said she did it to get him better care.
An Indiana mom who admitted to injecting feces into her son's IV drip has been found not guilty of attempted murder.
Tiffany Alberts was convicted of seven other felony charges however; six for aggravated battery and one for neglect.
The 44-year-old claimed she did it to have her son — who was battling leukemia — moved to better care.
In 2016, the then-15-year-old boy was being treated at Riley Hospital for Children in Indianapolis when he developed a number of unexplained infections.
Doctors were stumped after blood tests identified near-daily positive cultures for organisms normally found in stool, but there was no explanation for how it was getting into his blood stream.
However, on November 17, a nurse watching video surveillance noticed Alberts appearing to inject something into his IV bag with a syringe, and then again a half hour later.
Hospital staff contacted police; when questioned, she first claimed she was injecting water to "flush the line" because the "medicine that was given to him burned", CBS reported.
But she eventually confessed she had been collecting his feces and injecting it into his IV tube, and had been doing so since November 13. She said she did it to try to get him moved from intensive care to a different floor at the hospital, where she believed he would get better care.
Officers found diarrhea medication and weight loss pills among her belongings, as well as a gift bag containing fecal matter on the bathroom sink of her son's hospital room.
Because of the infections she caused, his chemotherapy treatment had to be delayed for almost two months, and doctors feared they had missed the best window to treat it, lowering his chances of survival.
They said that had he undergone the treatment with the infections, he would have died.
After undergoing several surgeries, the teen's health has since improved.