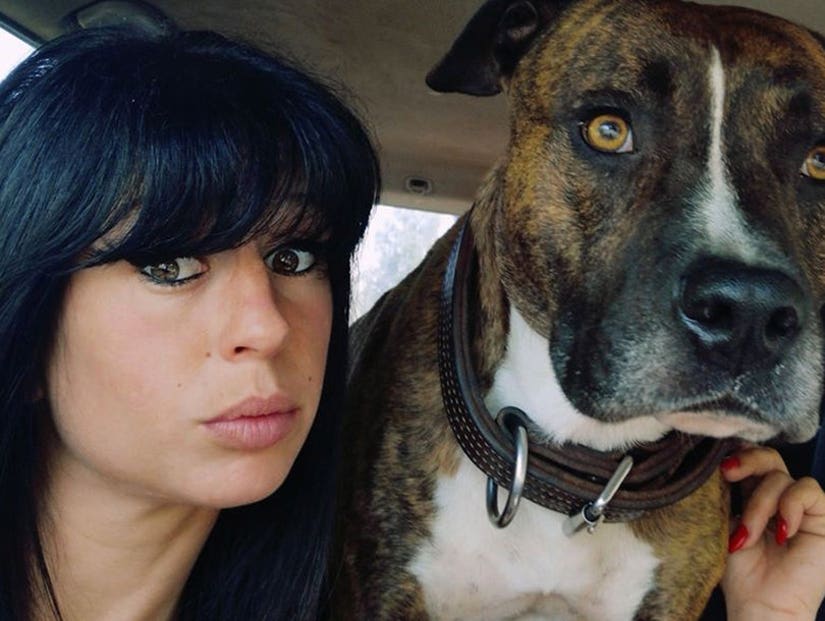 Facebook
The 29-year-old was walking her own dogs, when she encountered a hunting pack.
A pregnant woman has been mauled to death by a pack of dogs in France.
Elisa Pilarski, 29, was walking her own dogs on a trail in the Forest of Retz near the town of Villers-Cotterêts on Saturday, where a hunt was taking place.
Investigators do not know which of the animals were responsible for killing; 93 dogs are being tested, including five of her own, as part of a manslaughter investigation.
Pilarski, who was six months along, had called her partner, Christophe, to say she was scared a pack of dogs she had encountered was about to attack her.
He immediately left work made his way to the area, and found her 4x4. He then made his way to a ravine, but was forced to move away after he too encountered a pack of around 30 dogs.
Hearing the distressed cries of one of the family's own dogs, he followed and eventually found the injured animal, curled up beside Elisa's corpse.
Her body was covered in dog bites, and her clothes partially torn off, the BBC reported.
A post mortem showed she suffered dog bites to the head, torso and arms, causing a severe hemorrhage and massive blood loss. She had been bitten both before and after the time of death.
Local media reported a pack of dogs was in the forest hunting deer; one person connected to the hunt told reporters the attack had nothing to do with their dogs.
According to BBC, the French hunting association insisted there was no evidence of "the involvement of hunting hounds in the death of this woman."
Pilarski was a dedicated dog and animal lover; almost every photo posted on her Facebook page featured at least one of her pitbulls.