Baldwin writes that these bullies "are bringing a cruelty to the world that is wrong. You are contributing to feelings of shame, fear, insufferable pain."
When Hilaria Baldwin revealed that she and husband Alec Baldwin had miscarried earlier this month, she might have expected words of support from the online community. And while that did happen, another contingent also came at her and she's finally decided she's had enough.
The 35-year-old took to her Instagram Stories Tuesday night with a series of lengthy written posts about the attacks she's endured from trolls using such inflammatory phrases as "too old," "disgusting" and "attention seeker."
On the one hand, she acknowledged that at that moment in her life, the trolls didn't have as much impact on her because that kind of loss already put her at what she called "rock bottom."
"Rock bottom sucks," she wrote, "But rock bottom is also eye opening. Because you understand and have experienced true pain. It makes the trolls seem even smaller than they usually are. Because no words they can use can ever compare to what you have lost."
She said that people who choose to "bully" women who've suffered miscarriages, no matter their circumstances, "are bringing a cruelty to the world that is wrong. You are contributing to feelings of shame, fear, insufferable pain."
In truth, miscarriages are tragically far more common than "polite society" would have people believe, and it's only in recent years that women have felt more confident in opening up about this lonely suffering.
According to WebMD, as many as half of pregnancies end in miscarraige, though in most of those cases, the woman may not know she was ever pregnant. Among recognized pregnancies, though, the percentages are still quite high, at 15-25 percent.
According to Hilaria, she came forward as a gesture of "love and support" for those other women who have felt like they were suffering alone. "Our system is broken," she wrote. "Time to support and stop the shaming of women, simply trying to create family and love."
She said that she is "trying to promote the gift of being able to share what is going on." Women shouldn't be shamed for having a miscarriage, they shouldn't be judged for it, and they shouldn't be ashamed of it.
And perhaps the only weapon from them internalizing blame is to realize that they are not alone in this. Just as birth and sickness and death are a part of life, so is this. It is easily one of its most painful chapters, but these are not "broken" women, as Hilaria emphasized. These are simply women trying to bring more love and life into this world.
"We should never be ashamed of this," Hilaria concluded. "Even when it doesn't go as planned."
You can check out her full messages below: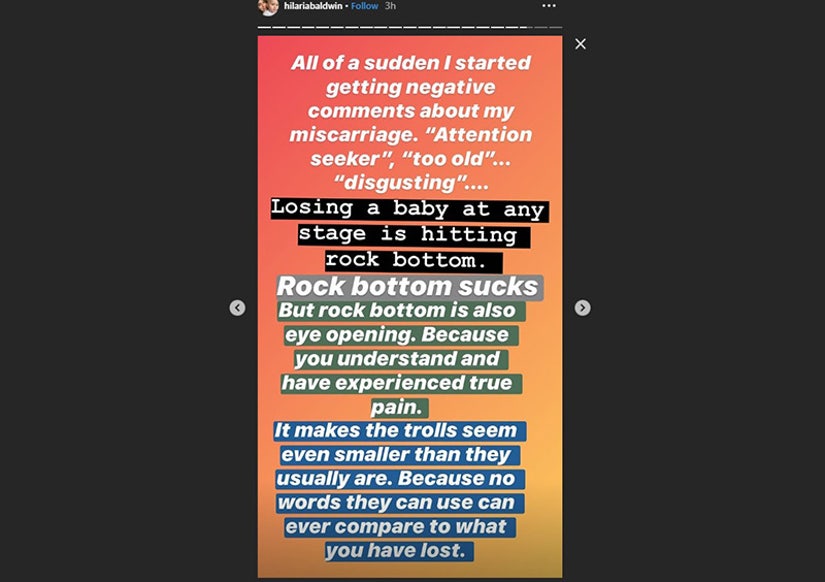 Instagram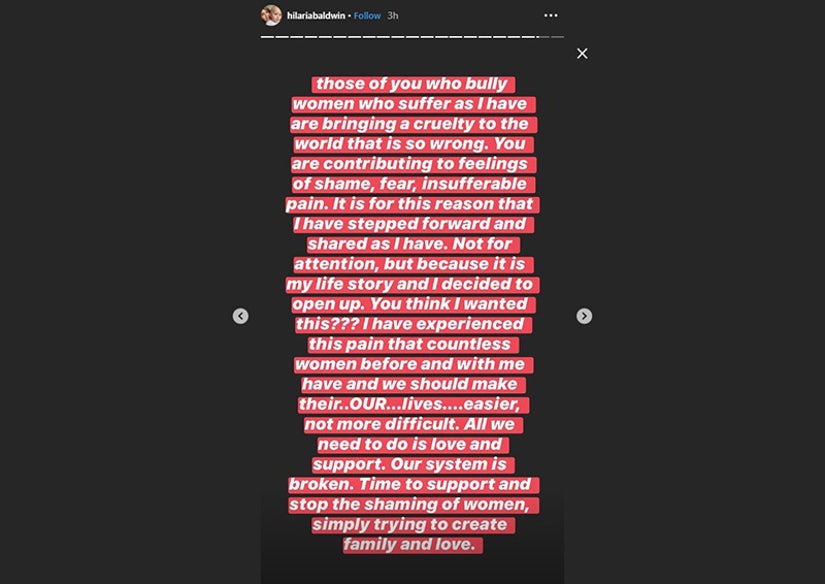 Instagram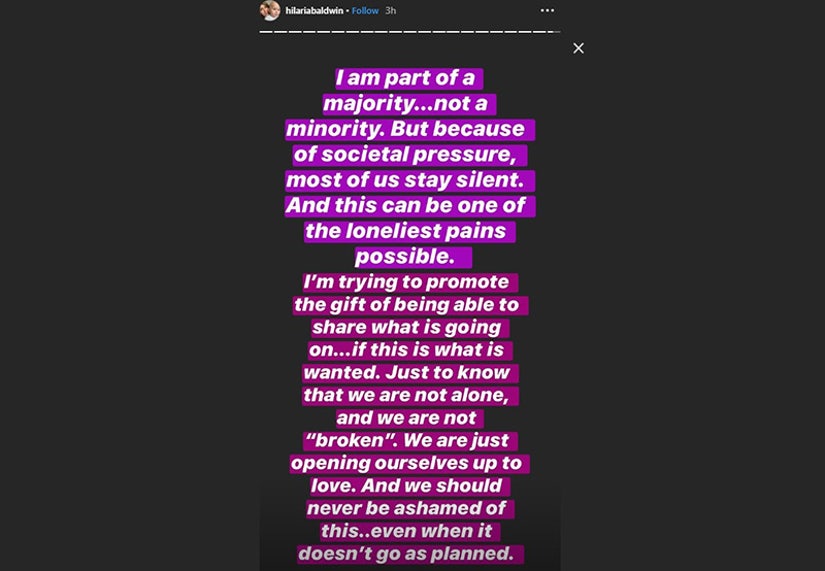 Instagram