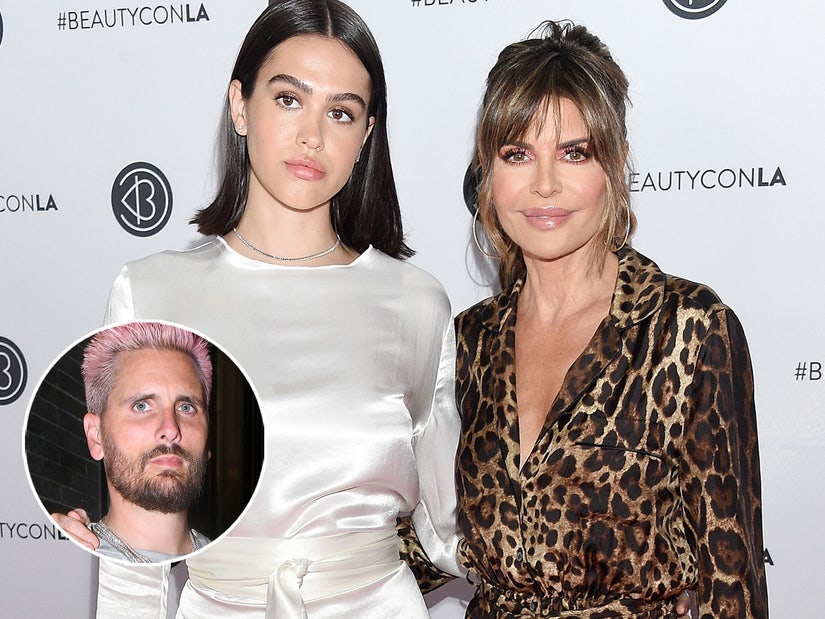 Getty
See how the model responded after a magazine showed their support.
Amelia Gray Hamlin has reacted to support she's received after her mom Lisa Rinna threw shade at her romance with Scott Disick.
The model responded to Paper Magazine on Tuesday after the outlet shared its support. Paper Magazine posted a photo of Amelia from a May 2021 photoshoot in which she was transformed into her mom.
"@lisarinna on daughter Amelia's relationship with Scott Disick: 'Why can't it be Harry Styles?' 😭," the publication captioned the photo. "We support you @ameliagray, fittingly in Lisa Rinna drag here ❤️"
Amelia commented on the post, writing, "ugh love the support 😭," also adding a heart emoji.
Waiting for your permission to load the Instagram Media.
ORIGINAL STORY 8/26/2021 8:43 AM
At the top of Wednesday's brand new episode of "The Real Housewives of Beverly Hills," the reality star's daughters Amelia, 20, and Delilah, 23, came over to her house to check out her vintage designer clothes. After Delilah, who is dating Eyal Booker, spotted Lisa's wedding dress, she said she wanted the gown for herself.
While Lisa, 58, gushed over her daughter's relationship with Booker -- noting that her husband Harry Hamlin would be happy to see Delilah get married to her boyfriend -- she made it clear she feels a little differently about Amelia's romance with the much-older Scott, 38.
"We love Eyal. He's so good for Delilah," Lisa said in a confessional. "She's really growing into herself. Harry's made it quite clear that he would not object if Delilah and Eyal got married. Which is pretty shocking, but that says a lot."
However, Lisa expressed that they don't have the same views about Scott, jokingly asking why her daughter couldn't date someone like Harry Styles instead.
"I can't say the same for Amelia at this point. No. Like why can't [she be dating] Harry Styles? Why the f--- is it Scott Disick?" Lisa said.
While her comment seemed to be in all good fun, the "Days of Our Lives" alum previously admitted that she was "a lot nervous" about Amelia dating Kourtney Kardashian's ex.
"We're thinking it's a phase, right? It's a phase, I don't want to bring attention to it," she during an episode of "RHOBH" in June. "Should I text Kris [Jenner] and be like, 'Welp …' I've done nothing in other words because I also don't want to bring any attention to it."
Lisa also shared how Harry felt about the romance in the episode. Noting he was in a relationship with Ursula Andress when she was 44 and he was 28, Lisa said, "He's calm about it. I'm a little more like, 'Aw, Jesus!"
Despite having apparent reservations and concerns in the past, the "Melrose Place" actress now seems to have a slightly more positive view about the relationship.