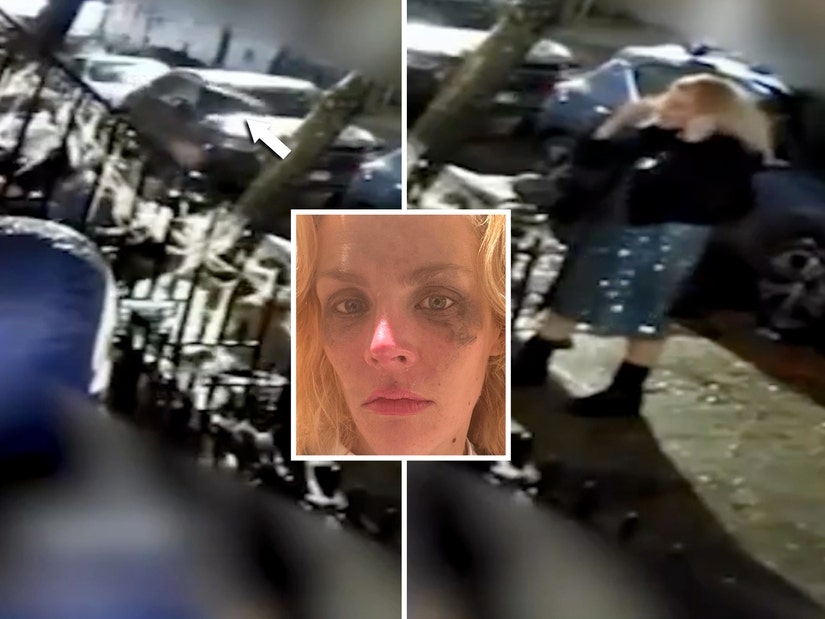 Instagram
The 43-year-old "White Chicks" alum rang in the new year by sharing a scary video of herself falling down the front stairs of an NYC home back in October -- along with an optimistic message for the upcoming year.
"2022 you broke my f--king heart in multiple ways but at least you didn't kill me. ✨🙏✨ Here's to 2023 ✨," she captioned the video, noting she was "miraculously" uninjured and totally sober at the time of the fall.
The video, captured by a home security camera, featured the "Dawson's Creek" star taking dog Gina out for a walk. Moments into the footage, both Philipps and the dog, who was being held by a leash, go flying. At one point, Busy's legs even go over her head.
Busy expertly stuck the landing as she rose to her feet without struggle. She then nonchalantly fixed her hair and checked that her earrings were still in place -- they were! -- before grabbing her phone to text ex Marc Silverstein, who was inside with the couple's kids.
Philipps said the video was a gift to podcast listeners, who actually heard about the tumble back in an October episode of the show titled "Busy Almost DIED!"
In the episode, she compared her fall to the totally made up meme of Jason Derulo falling down the stairs at the Met Gala. "That is literally in my head what was happening. I was flying ... when I landed on the sidewalk, I was like looking up at the trees and I was like, 'How am I not dead?'" she continued.
She added she thought in the moment that dying like that would be "such a f---ing bummer" way to go -- and was shocked she didn't hit her head or break her neck in the fall.
After she posted the footage, Busy's celebrity friends and fans flocked to the comments to react to the wild video.
"Holy s--t," exclaimed "Queer Eye" star Johnathan Van Ness. "But the pop up was so hardcore! Ear rings check / ears attached still, okay going back to watch again." Her "Girls5Eva" costar Renee Elise Goldsberry added, "You posted it! Brava! How you get back up is what matters! Thx for your shining example!"
Musical duo Soft Circle commented, "Whaaaat! Cheers to 2023 🌅🎇👏🏽I had a topple down the stairs type of 2022 as well ... "
"Single Drunk Female" star Sophia Black D'elia also added, "I can't believe you have this footage of it!!!!!! Unreal!!!!!"
On her podcast, Philipps exclaimed: "I'm not gonna f---ing die falling down stairs, I can't. What a bummer. It's not for me."