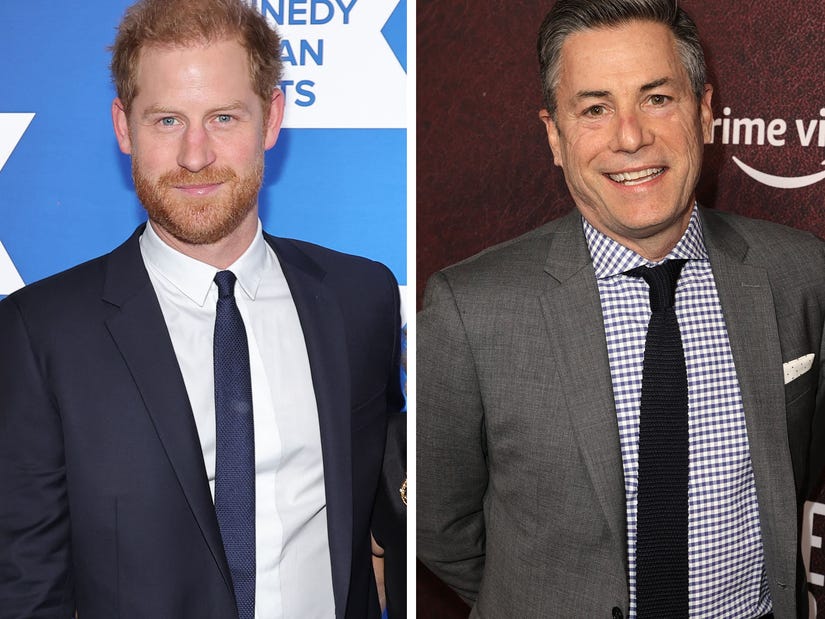 Getty
The popular ghostwriter also quietly penned Andre Agassi's "Open" and Nike founder Phil Knight's "Shoe Dog"
The ghostwriter behind Prince Harry's instant bestseller, "Spare," is defending the book amid accusations of various factual inaccuracies.
Interestingly, while J.R. Moehringer came out in defense of the memoir genre as a form of self-expression he did not deny there were errors.
The popular ghostwriter -- he quietly penned Andre Agassi's "Open" and Nike founder Phil Knight's "Shoe Dog" -- made his case in the form of quoting another author in a tweet posted Wednesday.
"The line between memory and fact is blurry, between interpretation and fact," his post read. "There are inadvertent mistakes of those kinds out the wazoo."
The citation was from author Mary Karr, who penned "The Liars' Club" and "The Art of Memoir."
One of the errors pointed out early on when the book was accidentally leaked a week early was Prince Harry's whereabouts when his great-grandmother died in 2002; other fact checks became as granular as combing over articles of clothing he described Meghan Markle wearing at certain events.
"Spare" has sold already over 1.4 million copies in English upon its release, breaking first day sales records. It's reported that publisher Penguin Random House will have to sell over 1.7 million copies to just break even after Prince Harry's $20 million advance.
Moehringer's name does not appear on the cover or title page of "Spare", "Shoe Dog" or "Open." His own memoir "The Tender Bar" was adapted into a film starring Ben Affleck.