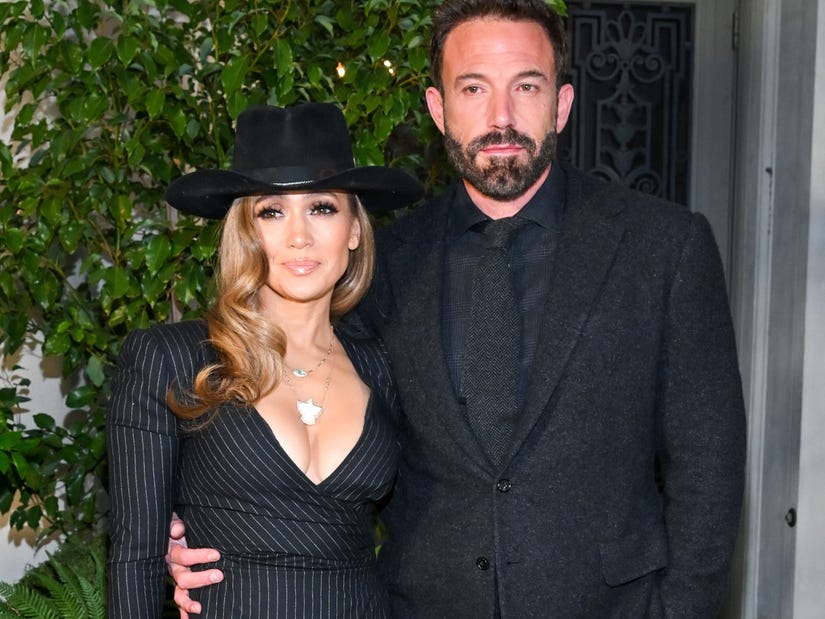 Getty
"We moved in together. The kids moved in together," J.Lo began while describing the situation
During an appearance on TODAY with her "Shotgun Wedding" co-star Josh Duhamel, the 53-year-old "On The Floor' singer opened up about her new married life with Affleck and his children.
After nearly two decades since parting ways after their first engagement, Lopez and Affleck tied the knot back in July 2022. Since then, the couple have integrated their families and have been learning to live with all of their children under one roof.
J.Lo shares twins Max and Emme, 14, with her ex Marc Anthony while Affleck shares Violet, 17, Seraphina, 14, and Samuel, 10, with his ex-wife Jennifer Garner.
"We moved in together. The kids moved in together," Lopez explained. "It's been, like, a really kind of emotional transition, but at the same time all your dreams coming true. And it's just been a phenomenal year. Like, my best year I think since my kids were born."
This isn't the first time the "Marry Me" star has opened up about the transition. While speaking to Vogue in December 2022, Lopez described her experience with the "Gone Girl" actor and his kids.
She described Garner as "an amazing co-parent," noting that the actress and Affleck "work really well together."
"The transition is a process that needs to be handled with so much care," she explained of blending households with Ben. "They have so many feelings. They're teens. But it's going really well so far."
"What I hope to cultivate with our family is that his kids have a new ally in me and my kids have a new ally in him, someone who really loves and cares about them but can have a different perspective and help me see things that I can't see with my kids because I'm so emotionally tied up," she continued.