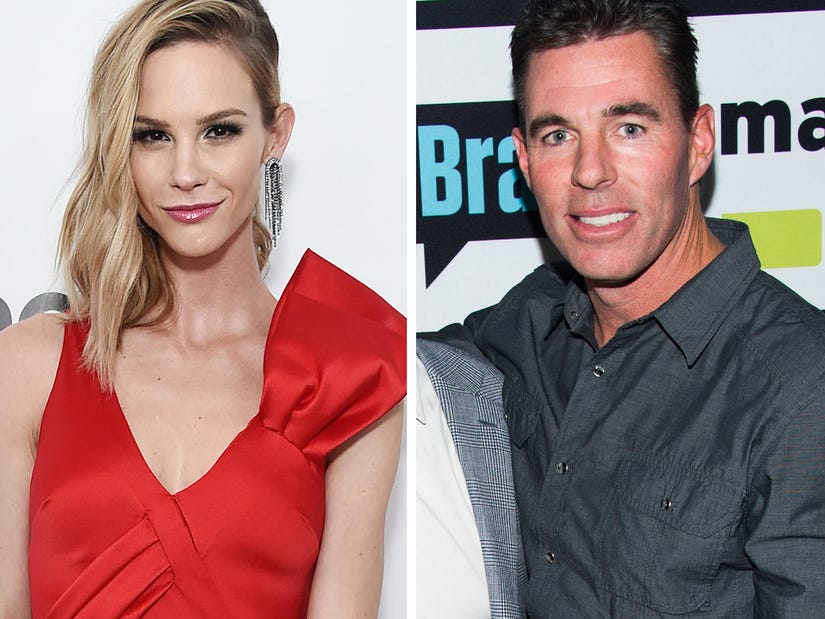 Getty
She responds to his claims their son doesn't have cerebral palsy and more "lies" and "vitriol" from new interview.
During an appearance on the Hollywood Raw podcast earlier this week, Edmonds asserted that Hart "doesn't have cerebral palsy," and slammed King for claiming the 4-year-old has CP when -- at least according to Jim -- he doesn't.
Meghan responded to Jim's claims on Friday's episode of her own "Intimate Knowledge" podcast, doubling down on Hart's diagnosis, which she first spoke about back in 2020. King -- who also shares daughter Aspen, 6, and Hart's twin, Hayes, with Edmonds -- called out her ex for shedding doubt on their son's medical condition.
The "Real Housewives of Orange County" alum and the former MLB star split in October 2019. And according to Meghan, Jim "has not attended one elective, specialty doctor's appointment" for Hart since they broke up.
"When I say that, I mean neurologist, ophthalmologist, audiologist -- he's never gone to one IEP [Individualized Education Program] meeting. None of that," she claimed. "Therefore, when Hart was diagnosed with cerebral palsy in October 2020, Jim wasn't there."
"[He has] never asked to see Hart's medical records," King continued. "He has access to them. He has access to the CP diagnosis. It has been given to all [Hart's] schools, all his teachers. ... I have them printed out in Hart's file sitting right next to me."
The reality star noted that she "come[s] bearing receipts," adding, "Don't forget, Jim Edmonds, that at you are f---ing with the wrong ex-wife."
Meghan stressed, "Hart has cerebral palsy, Jim! What kind of father doesn't know that? That is so sad! It breaks my heart."
King pointed out that while Edmonds denied that Hart has CP, he did acknowledge Hart's periventricular leukomalacia (PVL) diagnosis during his podcast appearance.
However, Hart's health condition was only one of Jim's remarks -- or as Meghan said, "glaring lies" -- that she said she "wanted to set straight" on her podcast.
Reacting to Edmonds' "Hollywood Raw" interview, King explained, it was "59 minutes of bashing me, f---ing bashing me. Do you know what that's like? To sit there and listen to that? ... That's hard to hear. ... I sat there for all 59 minutes, it was hard to hear, hard to hear the lies, hard to hear the vitriol."
"Overall my reaction was, I was deflated and very disappointed," she added. "Initially, I was angry and frustrated but I've been through so much trauma with this individual that I've learned to quickly process it and then compartmentalize it. I've had to do that in order to survive, in order to move on because it's constant."
She also slammed Jim and his wife Kortnie O'Connor for spewing what she called "nasty, nasty accusations that are f---ing untrue."
Jim and Kortnie alleged it "was a protection order" not a TRO, and claimed, "it was never served to us." Meghan, for her part, asserted, "It was a restraining order. ... Here it is! This is the temporary restraining order. Right here, filed, it's public, anyone can get it. It's real."
"The reason you weren't served is because your f---ing attorney was served in lieu of you!" she claimed. "My god I feel like I'm preaching to like two-year-olds!"
"Hart has CP. I had a temporary restraining order that is now a consent order with the same terms," King alleged.
Meghan also defended herself over having a podcast in which she talks about sex after Jim and Kortnie dissed her podcast.
Edmonds later reacted to Kings' podcast episode, with his rep sharing a statement with Page Six. "As usual, thirsty Meghan continues to make up stories to keep herself in the media," the rep said.