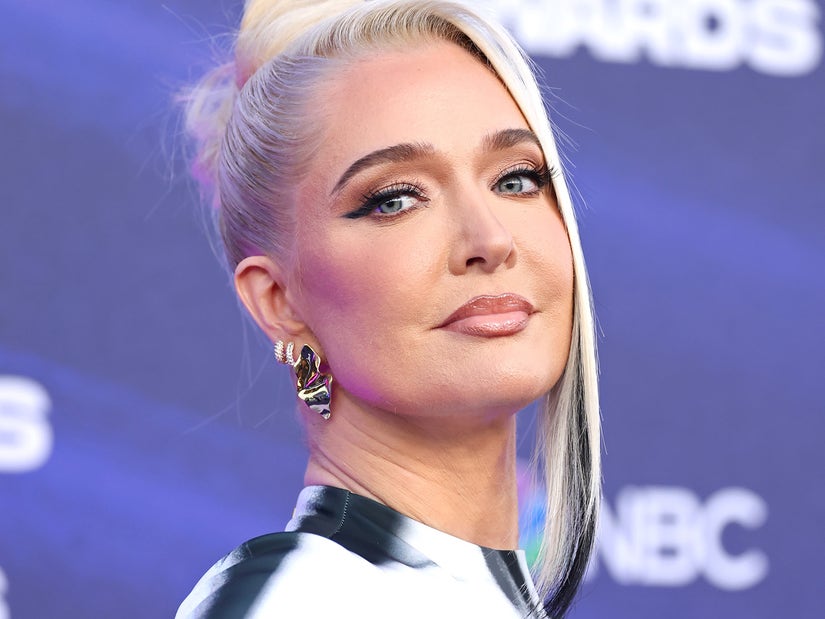 Getty
When asked if she was at all worried about her own "situation," the "Real Housewives of Beverly Hills" star said plainly, "No."
Erika Jayne is well aware that her estranged husband Tom Girardi was indicted by the U.S. Department of Justice for allegedly embezzling $15 million from clients in Los Angeles and $3 million from plane crash victims in Chicago.
She then promised, "You'll hear from me soon." As for her own "situation," as it was put to her, Jayne said quite simply, "No."
According to the outlet, Jayne's tone changed from casual and nonchalant to snappy when the reporter persisted with more questions.
"Did you not hear what I just said to you like five seconds ago?" she retorted. "That when I have something to say, I would say it to you."
Jayne filed for divorce from Girardi in November 2020 after 21 years of marriage, though it has not been finalized. His legal troubles started just one month later. Initially named in the class action lawsuit against Girardi, Jayne was ultimately dismissed. She has continued to deny that she was involved in any way in his business.
The disgraced attorney was disbarred in California in August 2021 and subsequently placed under a conservatorship. Currently living in a care facility, where Jayne has visited him, Girardi has been diagnosed with Alzheimer's. It is not yet clear if he will be deemed mentally fit to stand trial.
Alongside his son-in-law David Lira, also an attorney, and Christopher Kamon, former CFO of his firm, Girardi was charged with eight counts of wire fraud and four counts of contempt of court in Chicago, while Girardi faced an additional charge of wire fraud in Los Angeles. If convicted, Girardi could face up to 20 years in prison.
The drama surrounding Girardi's case played out with Jayne on Season 12 of "RHOBH," with a particular emphasis on a pair of $750k earrings Girardi had purchased for Jayne more than 15 years ago.
While Jayne insisted the earrings were not purchased with any stolen money, her co-stars nevertheless thought she should return them in order to help victims of the plane crash who'd not received any of the settlement money they were due.
Jayne refused to consider this, but subsequently was forced to hand over the earrings anyway as Girardi's legal case progressed.