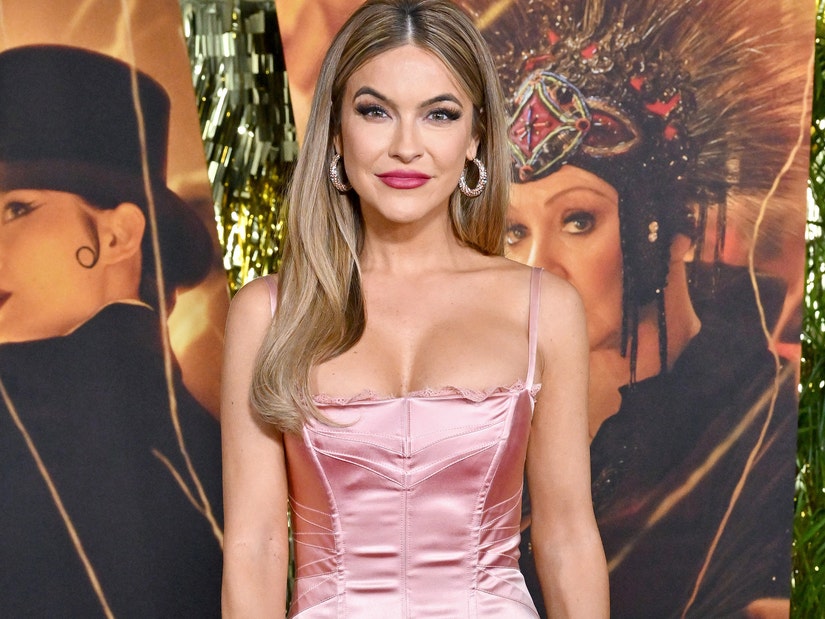 Getty
"Feeling good and being looked after by my [love]."
On Thursday, the "Selling Sunset" star took to her Instagram Stories to reveal she had surgery to remove a "large" ovarian cyst. Chrishell, 41, shared a photo of herself in a hospital bed, with the reality star pulling down her mask to pose for the selfie.
"Had a minor surgery today and had a large ovarian cyst removed," she wrote alongside the shot. "Thank you Dr. Hakakha for taking such good care of me."
"Feeling good and being looked after by my 💜," she added, before she then shared a message with her followers, saying, "If you have bad unexplained cramps, don't ignore it!"
The heart emoji was seemingly a reference to her partner G Flip, with Chrishell alluding that the musician is taking care of her after her surgery.
Earlier this month, the hot couple got candid about their relationship in an interview with Vogue Australia.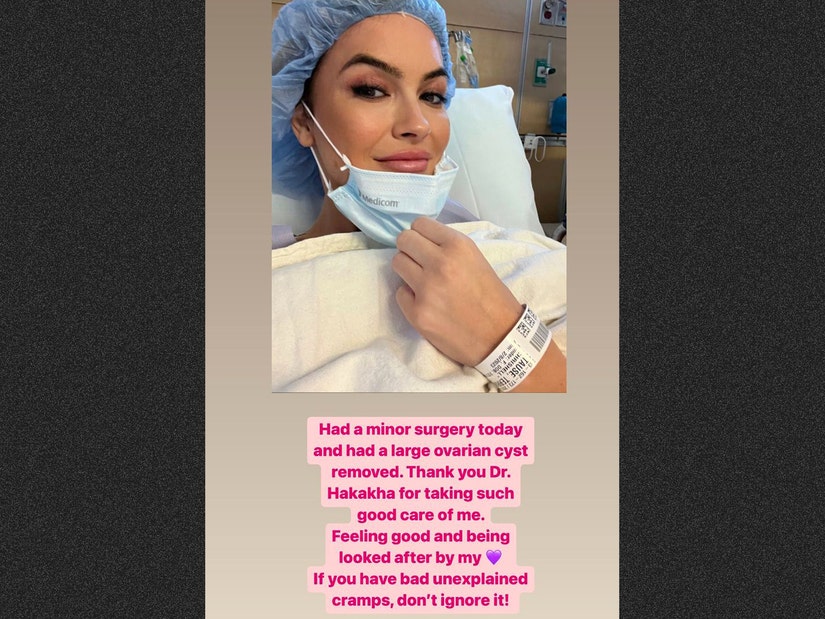 Instagram
While speaking with Vogue Australia, the "Days of Our Lives" alum also recalled how the public responded to her first queer relationship.
"Of course, we had supportive messages, but it was an unbelievable flood of trolling," she said. "Every day I'm seeing, like, three positive comments and then hundreds of puke emojis and midlife crisis comments. At first, it felt so heavy, like, 'What have you done?' because it brought all this negativity to G's life."
Chrishell and G Flip, 28, also discussed the latter's upcoming appearance on "Selling Sunset," and why they decided to be open about their romance on television.
"I obviously am always a little hesitant [to share a relationship]," Chrishell said. "When you care about someone so much and your relationship is so important to you, you wanna protect it. And if you don't feel really strong with what you have, opening it up to millions of people's opinions is not a good idea."
"We could have kept everything quiet. But then ...," G Flip began, to which Chrishell then chimed in and completed their sentence. "Then they win. They quiet you and take your voice."