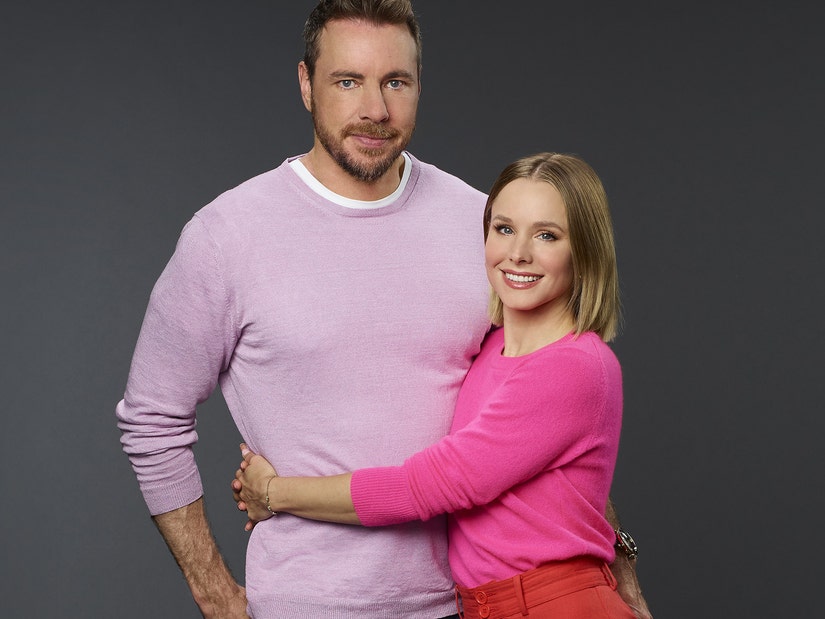 Getty
"There should be no topic that's off the table for people to talk about."
In an interview with REAL SIMPLE for its Game Changers issue, the actress -- who shares daughters Lincoln, 9, and Delta, 8, with Shepard -- revealed she and Shepard have had discussions with their kids that some may find "shocking," including conversations about drugs, sex and addiction.
"I hate the word 'taboo.' I think it should be stricken from the dictionary. There should be no topic that's off the table for people to talk about," said Bell, who is the magazine's first celebrity cover star. "I know it's shocking, but I talk to my kids about drugs, and the fact that their daddy is an addict, and he's in recovery, and we talk about sex."
She added, "There are all these 'hard topics' that don't have to be if you give the person on the other end your vulnerability and a little bit of credit."
Bell, 42, and Shepard, 48, have spoken out in the past about being open with their daughters about the latter's struggles with alcohol and drug addiction.
While appearing on Chelsea Clinton's "In Fact" podcast in April 2021, Shepard revealed he and Bell told Lincoln and Delta after he relapsed following 16 years of sobriety.
"They knew when I relapsed, we explained, 'Well, Daddy was on these pills for his surgery and then Daddy was a bad boy and he started getting his own pills,'" he told Clinton. "Yeah, we tell them the whole thing."
The actor also shared a more light-hearted story about how he talked to one of his daughters about attending AA meetings.
"They know that dad goes to an AA meeting every Tuesday and Thursday. One of the cuter moments was, I wanna say my oldest daughter was three, back when my daughters wanted to be with me 24 hours a day. She said, 'Where are you going?' I said, 'I'm going to AA,'" he recalled. "She said, 'Why do you have to go?' I said, 'Because I'm an alcoholic and if I don't go there, then I'll drink and then I'll be a terrible dad.'"
"And she said, 'Can I go?' I said, 'Well, no, you got to be an alcoholic.' And she goes, 'I'm gonna be an alcoholic,'" he added, with a laugh. "I said, 'You might become one. The odds are not in your favor, but you're not there yet.'"
Meanwhile, also in 2021, the "CHiPs" star shared that his daughters had already been given a lesson in sex education.
During an October 2021 episode of his "Armchair Expert" podcast, Shepard and his guest Gwyneth Paltrow spoke about how precious some parents can be about the idea of their children having sex, with Shepard revealing his own "unpopular opinion" he's had while raising his two girls.
"Of course, the most generic thing every guy says to me is, 'Oh, you better have a gun, there's gonna be guys coming around.' This notion I have to protect my daughters' virginity with great prejudice if necessary," he explained.
"My response is, I do not want my daughters to have sex so they can get approval from somebody, but if my daughters are horny and want to have sex, that was my favorite activity, remains my favorite activity, I'd be lying if I said I was any way anti-that activity," he added.
When Paltrow said she hoped that the conversations around women's sexuality were starting to shift, making it less taboo, Shepard shared one way they've changed the conversation with their own children.
"I'll tell you one thing that my wife does that's ingenious when she describes sex to our children she says, 'And then the woman takes the man's penis and puts it in her vagina,'" he explained. "So right away it's, you're in charge of this, you will decide to put this in your vagina, not the man puts his penis in your vagina."
"You're in the driver's seat," he added, "I was like, that's a nice little adjustment we're gonna make."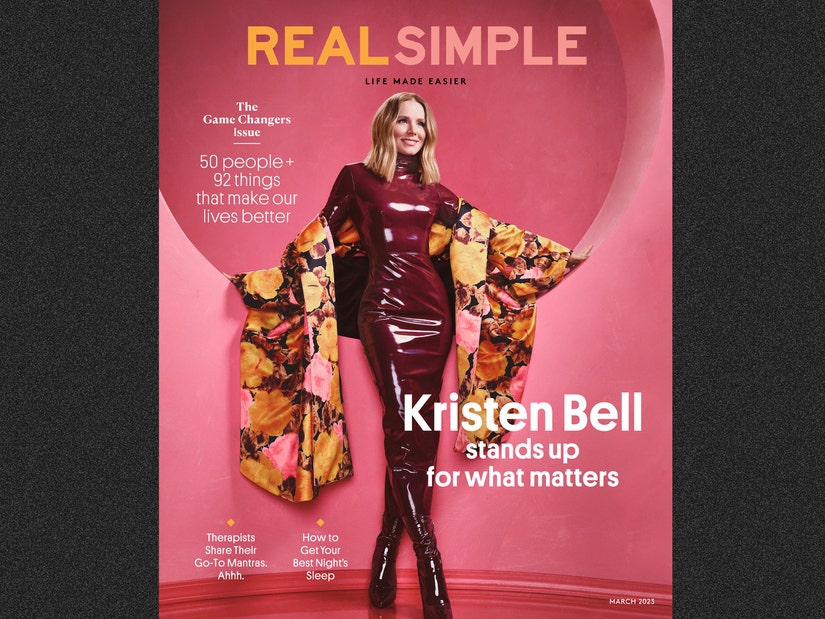 Chrisean Rose/REAL SIMPLE