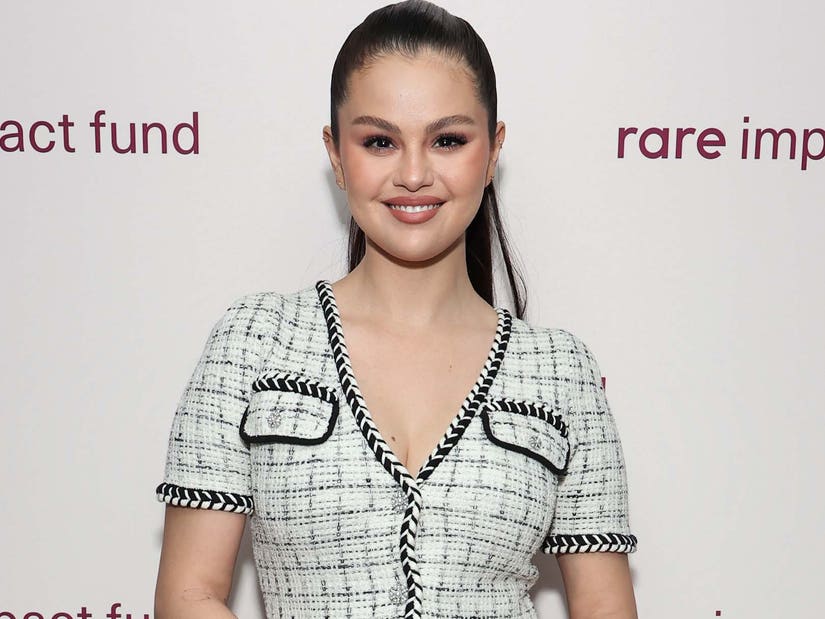 Getty
"I went through a hard time in a breakup," Selena began before explaining her reasoning
Selena Gomez doesn't want anything to do with running her social media accounts.
In an interview with Vanity Fair, the 30-year-old Rare Beauty founder revealed she handed off her social media accounts to her assistant after going through a rough breakup and she was "inundated" with mean comments.
"I went through a hard time in a breakup and I didn't want to see any of the [feedback]—not necessarily about the relationship, but the opinions of me versus [someone] else," Gomez explained. "There'd be thousands of really nice comments, but my mind goes straight to the mean one."
She continued, "People can call me ugly or stupid and I'm like, Whatever. But these people get detailed. They write paragraphs that are so specific and mean. I would constantly be crying. I constantly had anxiety…I couldn't do it anymore. It was a waste of my time."
The "Good For You" singer revealed the only social media app she has on her phone is TikTok as she finds it to be "a little less hostile."
"There are wonderful things about social media—connecting with fans, seeing how happy and excited they are and their stories," Gomez said.
According to the "Only Murders in the Building" star, she's created a system that works and sends content to her assistant who posts it and her team will leave a few encouraging comments for her fans.
Selena, of course, famously dated Justin Bieber on-and-off for years -- leading many fans to believe her comments about a rough breakup were about him.
Elsewhere in the interview, Selena discussed Elon Musk's takeover of Twitter and her thoughts on the uptick in hate speech the platform has seen since his acquisition.
"It's dangerous," she stated. "I don't think I need to say anything because he's getting [the feedback] that I feel."
Gomez continued, "I don't care about him, but about the [direction] of Twitter…It's not my favorite app, for sure. I don't know if it was [about feeling] cool that you own something. I just find it irresponsible and unsafe."