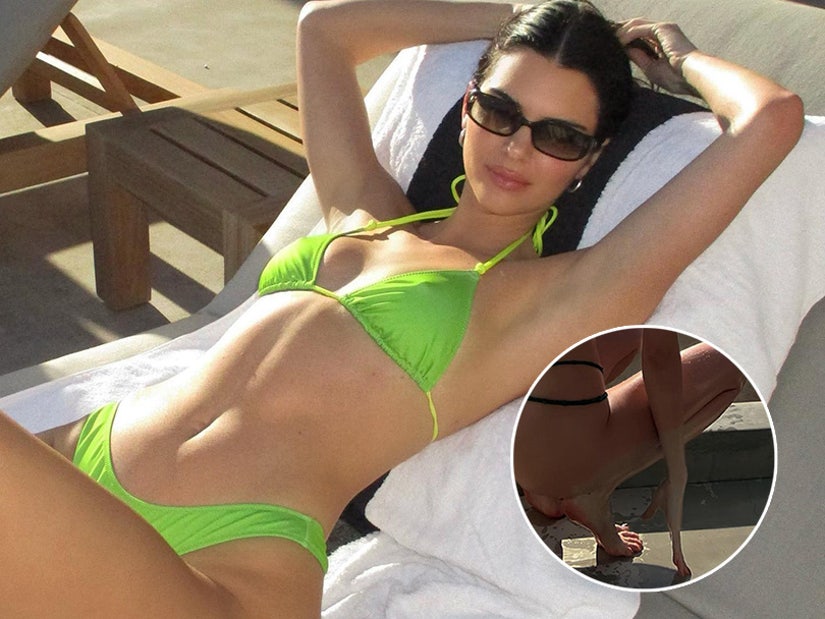 Instagram
Hailey Bieber helped the model set the record straight about the photo by going "live" on video with her hand.
Three days after leaving everyone convinced that she was just the latest "Kardashian" to Photoshop a bikini pic, Kendall Jenner is setting the record straight.
The model and "The Kardashians" star came under scrutiny for a carousel of pics she shared over the weekend. Among them was one with her crouching in a skimpy string bikini with a stunning vista behind her.
None of that grabbed nearly as much attention as the hand she had on the ground to maintain her balance. One user commented, "You might need to see a doctor about that hand," while another asked simply, "Why the long hand?"
Waiting for your permission to load the Instagram Media.
"I hope u are okay. Did someone slammed the door and was your hand between it?" another joked, referring to her long, slender hand that had fans convinced she had Photoshopped the image.
On Wednesday, Jenner's pal Hailey Bieber jumped on her Instagram Stories alongside Jenner to clear the air by featuring "live footage of the hand."
In the video, Bieber said, "While you're sitting her analyzing, look how bizarre her hand looks normally," while showing the model's slim and decidedly long hands. "Been had long ass hands x fingers," the video was captioned, adding alien and spaceship emojis as a joke.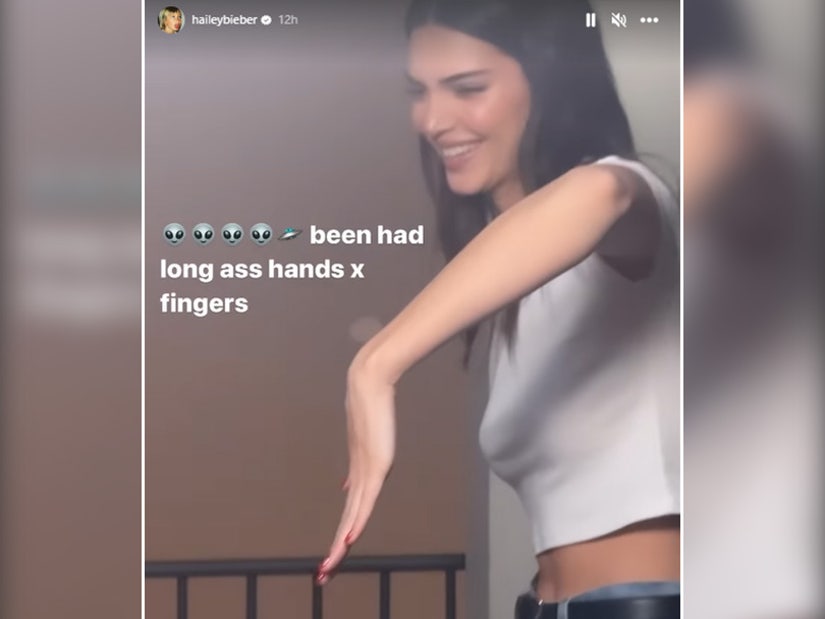 Instagram
"It's crazy," Jenner agreed. Her physique has always differed from her famous sisters. While the Kardashians and Kylie Jenner are famous for their accentuated curves, the model has always been leaner and taller.
Standing at 5'10", she matches sister Khloé in height, towering over her other sisters. Kylie is next tallest at 5'6", followed by 5'2" Kim and 5'0" Kourtney.
Kendall was clearly nonplussed about all the scrutiny and analysis of her hand and digits in the photo, which is still up on her page. She was chuckling as she proved the "long hand" is just that, her long hand.