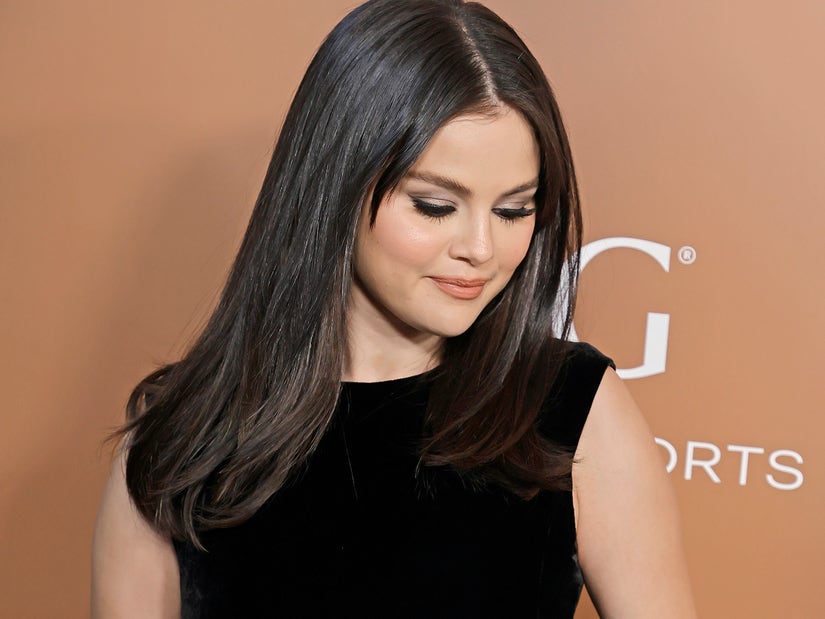 Getty
The "Only Murders in the Building" star says her weight fluctuates in response to lupus medications.
Selena Gomez took to TikTok Live on Thursday with a message for all those trolls out there who feel like they need to keep talking about her body: "Go away."
She went on to emphasize, "I don't believe in shaming people for [their] body or anything."
Gomez did acknowledge that she has gained weight, but shared that there is a reason for it, and it's far more important than appeasing internet trolls.
She explained that the medication she takes for lupus can have a dramatic impact on her body, sharing that when she's actively taking it she tends "to hold a lot of water weight, and that happens naturally."
Conversely, "When I'm off of it, I tend to kind of lose weight."
She also emphasized to anyone else out there who might be having a tough time with whatever their personal situation is that it's okay and "nobody knows the real story."
"So I just want people to know that you're beautiful and you're wonderful and… yeah, we have days where maybe we feel like s---," she continued. "But I would much rather be healthy and take care of myself, and my medications are important and I believe they are what helps me."
For anyone trying to hold her to some unrealistic standard, Gomez had a reminder for them, adding, "So yeah, not a model, never will be. And I think they're awesome, mind you. I just, I definitely am-- definitely not that."
She concluded her message by telling her fans, "I love you guys, and thanks for supporting me and understanding. And if not-- go away."
Gomez has been open throughout her health journey, which includes being diagnosed with lupus in 2014 and undergoing chemotherapy for that. A kidney transplant followed in 2017.
She recently pushed back against internet trolls criticizing her shaky hands in a skincare video, again saying that it is a reaction to her medications.
After the Golden Globes, she also addressed her body shamers on TikTok Live by saying, "I'm a little big right now because I enjoyed myself during the holidays," as captured by Pop News Daily.
And before that in April 2022, she again talked about it, saying that it didn't seem to matter what size she was, the trolls were going to hate on her for it. "B----, I am perfect the way I am," she said, per Hollywood Life. "Moral of the story? Bye."
In November 2022, the pop star released "Selena Gomez: My Mind & Me" on Apple TV+, an intimate documentary that opened up Gomez's struggles with anxiety and depression, showing her raw and unfiltered.
Rather than a documentary about the life and times of Selena Gomez, pop star, which this easily could have been, "My Mind & Me" is just that, it's a documentary about Selena's relationship with her own mind, her mental health and the challenges it's given her.
With a clear vision for what it's setting out to do, "My Mind & Me" tells the story of Selena's journey through mental health from when she first started to gain an understanding of herself, to a life-changing experience abroad and ending on where she's going next in that arena.
It's a story powerfully told with many impactful scenes, even as they can be very difficult to watch. Selena isn't always her best self, but she is also surrounded by love (sometimes tough) and support along the way.