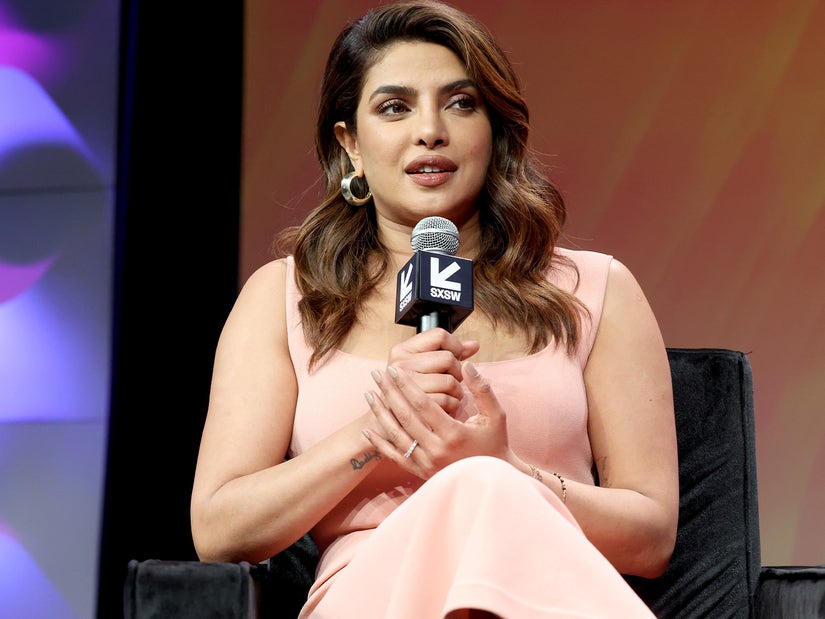 Getty
The actress also revealed she received pay parity for the first time in her 22-year career for her role in "Citadel."
While kicking off the 2023 South by Southwest (SXSW) film festival on Friday with Amazon Studios head Jennifer Salke, the 40-year-old "Citadel" actress shared she cried after she was told she was "not sample size."
"In my job, the pressure is so intense you can't really show the chinks in your armor," she said per People. "Someone told me yesterday that I wasn't sample-sized. … I was hurt and I discussed it with my family, and I cried to my husband, and my team, and I felt really bad about the fact that I'm not sample size. And that's a problem, apparently, and most of us are not, and sample size is size 2."
Chopra, who welcomed her 1-year-old daughter Malti with her husband Nick Jonas via surrogate, shared that the public often forgets celebrities are "human" and often pick apart not only her but also her family.
"I have had times when I may have said something, and it's been misconstrued, and you see people saying the meanest and nastiest things not just about me, about my child, about my family members, and I think sometimes people forget you are even human," she continued.
Priyanka added, "And those pressures — it's inexplicable. I can't explain how it feels when you are sitting down on your couch and you just feel the world coming at you because people have forgotten that you are human."
While the criticism will always be a hard pill to swallow, the "Quantico" alum revealed how she often leans on the support of her family members.
"I think what you have to do is surround yourself with people who love you, and surround yourself with people who care about you, and not about what you can bring to the table and not about what you can do for me," she said. "People who want to see you smile and be enriched. It doesn't have to be a room full of people — I can count them on my hands."
Elsewhere in the panel, Chopra also disclosed that her upcoming series "Citadel" was the first time in her acting career she received pay parity.
"When I did Citadel, it was the first time in my career that I had pay parity with my male costar — the first time in 22 years," she explained.
"Citadel" will premiere its first two episodes on Prime Video on April 28, the remaining episodes are scheduled to drop weekly through May 26.