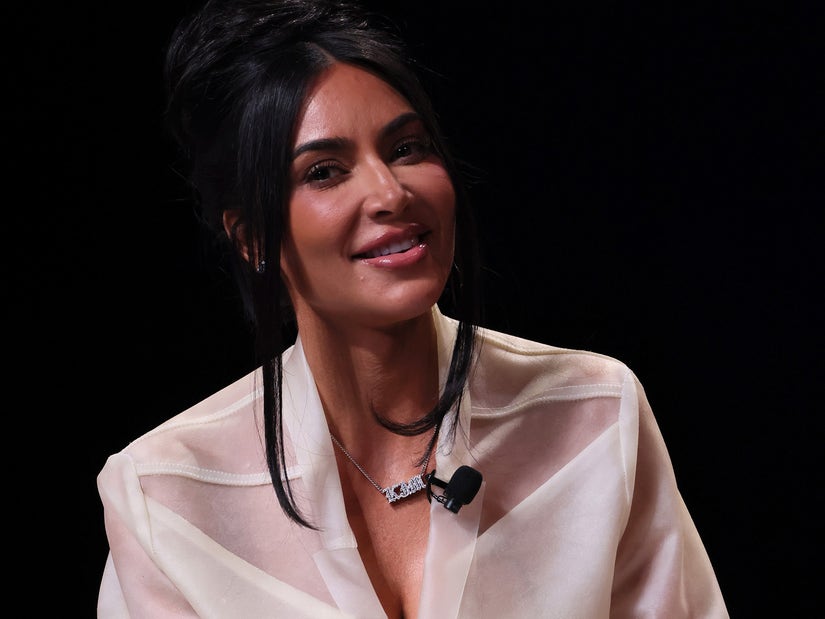 Getty
Kim Kardashian, who first considered following in her father's footsteps as an attorney after she got involved in the case of Alice Marie Johnson and started advocacy work in the area of criminal justice reform, jokes that she is preparing momager Kris Jenner for when she quits reality TV.
Kim Kardashian may not be a lawyer yet, but it's clearly still something she is working toward -- and she might even be willing to give up her reality television career to fully focus on it.
Speaking as part of the Time100 Summit on Tuesday, Kim was asked by CNN's Poppy Harlow if she thought her work in criminal justice reform would be her life's most meaningful work.
"I hope so," she said. "I always joke with my mom, [manager Kris Jenner], I say Kim K. is retiring, and I'm just going to be an attorney. So you can go help my siblings, so you can still have a job."
But it may not entirely be a joke, as Kim said she was giving Kris "a heads up."
When asked if she would consider a life without cameras, Kim was quick to say that she definitely sees that as a possible next chapter for her.
"I would be just as happy being an attorney full time," she replied, noting that her family already finds private time to cherish even with the omnipresence of their eponymous Hulu reality show, "The Kardashians."
She said that what she's already experienced as she's begun to dig into cases like the one that sparked her passion for reform, Alice Marie Johnson. She was sentenced to life in prison for her non-violent involvement facilitating communication in a drug case.
After Kim's advocacy work, which included reaching out to Jared Kushner and working with the Trump administration, Johnson was released in August 2020. She has continued her advocacy work for others wrongly incarcerated or facing extremely harsh sentences for non-violent crimes (many of them drug-related).
"The journey just really opened up my eyes to so much," Kim told CNN. "It gets overwhelming because there's so much to be done ... I would totally spend more time doing that."
She said that it was through just wanting to help Alice that she began to dig deeper. "I had no connection to the justice system," she told CNN. "As I got to figure out how to help someone and how to make a difference and get them out, I was genuinely naïve to all of the issues with our [justice] system."
She acknowledged that it was a "fairly easy experience" that took about six months for her to get Alice freed, but it shouldn't have been. She said it normally takes decades to do what she was able to do, "and that really struck me .... that that process has to change."
While she had success with the Trump administration, Kim said that she has also reached out to President Biden for assistance with other commutations, but she has not heard back.
After getting more invested in the criminal justice process, Kim's passion for reform spurred a larger passion to pass the bar and become a lawyer. In California, it is not required to get a college degree to become a lawyer. She passed the first-year students' exam, known as the "baby bar," after several attempts in December 2021.
The reality star is still at it, with Above the Law noting that she posted binders for her two newest subjects on her Instagram Stories back in February: Con Law I and Comunity Property. While she doesn't put much of this journey into her show or on her main social pages, her Stories has been where eagle-eyed fans can catch updates.
Kim has been part of a mentorship program with Jessica Jackson. She is in the midst of her four-year apprenticeship under Jessica, who told Law & Crime in December 2022 that Kim was currently on track to take the full bar next summer.