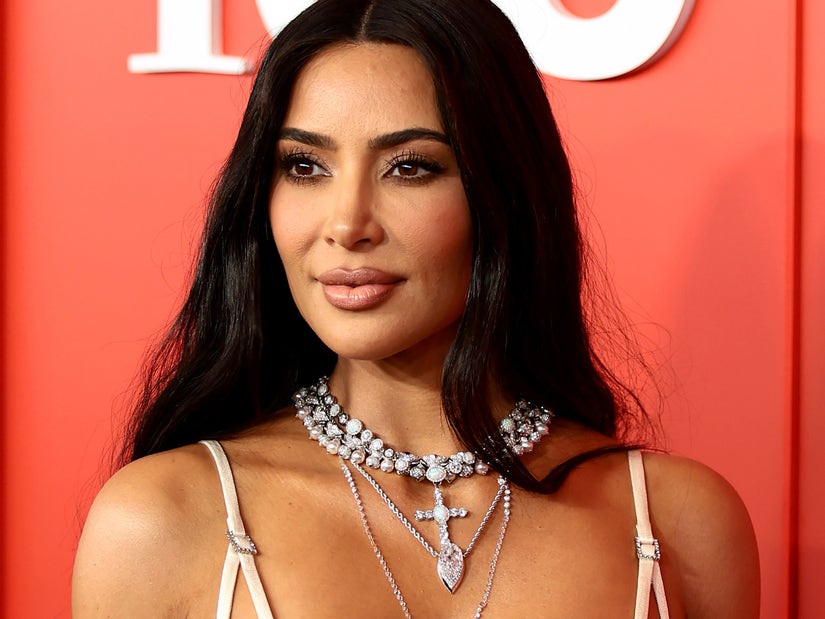 Getty
Reality star Kim Kardashian had previously passed the baby bar in 2021 and has been working quietly toward passing the bar and becoming a lawyer, following in the footsteps of her late father Robert Kardashian, where she hopes to focus on criminal justice and prison reform.
Even if it's not a huge topic of discussion on the just-renewed Hulu reality series "The Kardashian," Kim Kardashian is still hard at work on her dream of passing the bar and becoming a lawyer.
The daughter of the late Robert Kardashian, who gained fame as an attorney in the O.J. Simpson trial, became impassioned about the law in recent years, with a particular focus on criminal justice and prison reform.
The reality star has already leveraged her star power to free one woman, Alice Marie Johnson, from a life sentence for a nonviolent drug-related charge. For Mother's Day, she leveraged her wealth to help over 50 mothers on parole or probation pay off their legal fees.
On Tuesday, she shared wit Savannah Guthrie on "Today" that it's full steam ahead. She first passed the so-called "baby bar" back in 2021 after admitting she'd failed it three times beforehand. Things appear to be going much smoother now.
Sharing that she's currently taking Constitutional Law 1 and 2 right now, Kim called the classes her "toughest." Fans of her legal journey can mostly find those updates on her Instagram Stories, where she chronicles her challenges in real time.
"But with that said, I took a midterm yesterday; I got 100 percent and then I got a 95 percent on my other midterm," Kim told Savannah. "So I feel -- that gives me that boost of confidence again just to push through."
In fact, she said she's hopeful and confident that she'll be ready to belly up to the actual bar "in the next year or so." In the state of California, one does not have to have a law degree from a university to become a lawyer.
She made news over the weekend when she partnered with Michael Rubin -- co-chair of REFORM Alliance -- to pay off the legal fees of more than 50 mothers on probation or parole across the country.
These women accumulated their fees after being placed on either probation or parole. The costs can provide significant challenges for the mothers and can derail the progress they've made and hinder care for their children.
According to Kardashian, the women selected had made strides in their rehabilitation and had a proven track record of success. The only road blocks that remained were their outstanding financial obligations.
"It's hard to fathom what these mothers have to go through," Kim said in a press release. "All they want is the chance to rebuild their lives, and yet our system keeps them stuck in an endless cycle of supervision. I want to do my part to give these women the second chance they've earned."
"I urge lawmakers and advocates across the country to work toward changing outdated laws that keep too many people unnecessarily behind bars. I will continue to bring awareness to these important issues until there is change," she continued.