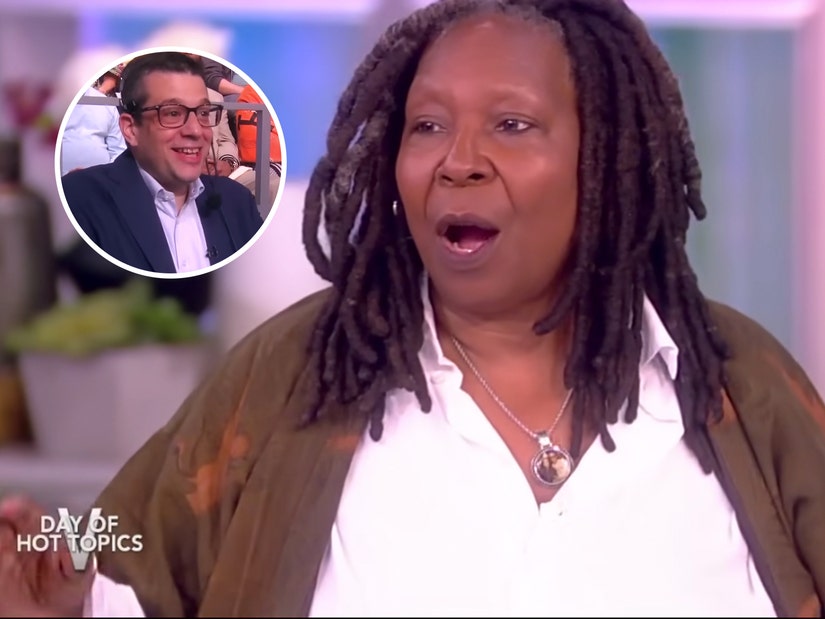 ABC
Both The View and Idol are currently on ABC, something the talk show's producer reminded Goldberg of on-air as she criticized the competition series.
It went down on Thursday, as the panel spoke about the new "Anna Nicole Smith: You Don't Know Me" documentary on Netflix. As the conversation rolled on, Goldberg commented on how she felt we, "as a society, love to watch stuff to judge folks."
"I've always thought that the beginning of the downfall of society was with ... what's the name of that show?" she then added, asking EP Brian Teta to help her out with the mystery program she had in mind. "ABC's American Idol?" he asked, making a clear attempt to point out how the show she was about to criticize was on the same network as her own.
"It was not always on ABC. When it began, it was on another network," Goldberg said, referring to the competition series' original home at Fox, where it aired from 2002 to 2016 before being revived at a new network in 2018.
"I'm gonna tell you why. Once we gave people the ability to judge other people, I think we ran amok with it and it's gone out of control," Goldberg continued, as Joy Behar pointed out how older shows like "The Gong Show" also featured contestants being judged. Whoopi's point, however, was how "Idol" also brought viewers in on the action.
"I don't remember so many people being able to do it. They invited the public to decide who that person was and I feel once we did that, it began us in a cycle which we have not ..." she continued, before Teta apparently did something off-camera that caught her off guard.
"Did you really just do that?" she asked, as he defended his mystery action by adding, "The thing is, we've talked about this, it's gotten better, you like it now." Sunny Hostin appeared to get a kick out of the situation, chiming in to sarcastically clarify, "You like it. ABC, she likes it ABC. She loves it. It's really good."
Whoopi did some damage control as well, saying "Idol" is a "different show" now that it's on ABC. "The judges are different," she added, "When it first began, It was a very different ... and ABC knows that I feel like this. I've told them, it's got nothing to do with them."
She then turned her attention to Teta, jokingly scolding him by exclaiming, "See you starting stuff, man!" The show moved on from there without incident.