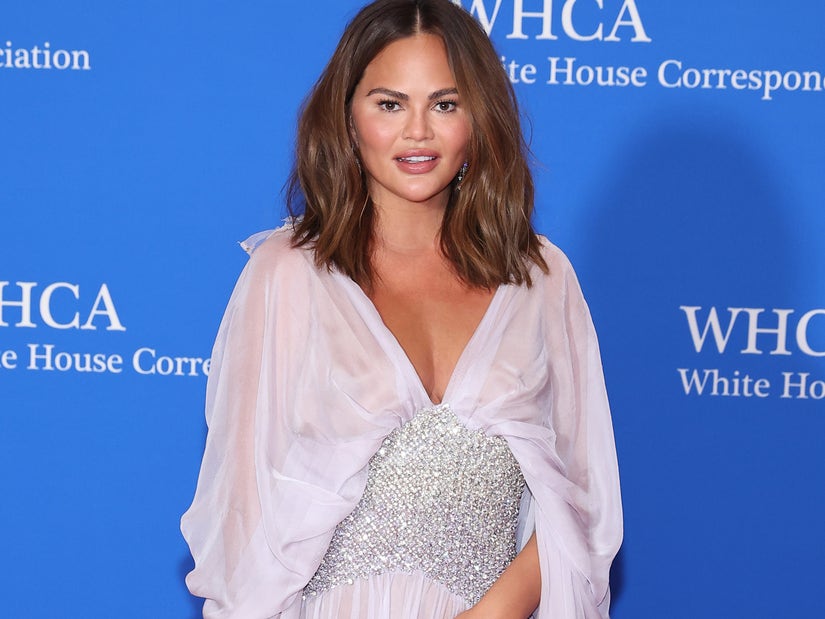 Getty
"Time 2 check out that ass"
Chrissy Teigen is taking her colon health seriously – and she believes her fans should too.
The former model, 37, shared on Wednesday that her first colonoscopy was successful but a bit too swift for the mom of four.
"I just woke up from my colonoscopy and I feel great, but it took like 20 minutes. I honestly wish it took longer because it was a good nap," Teigen said, updating fans in an Instagram video from her hospital bed only an hour after posting a pre-procedure selfie with the caption: "Time 2 check out that ass."
Teigen's procedure comes only a few days after the Cravings cook book author shared that the colonoscopy would be her first – adding how important it is that more people make the procedure routine.
"Soon there's going to be a very large jump in people my age and even a little younger getting colon cancer because we don't get checked," she explained. "And we don't get checked because we're not told to. You think that your parents are the ones that get checked."
"I have my first colonoscopy tomorrow because I was told by my doctor that people are getting it younger and younger and they should go in earlier and earlier to get checked now," Teigen continued.
She went on to add that there are misconceptions when it comes to the highly recommended procedure, discussing how colonoscopy prep shouldn't deter people from getting checked.
"One thing that you always hear about is the crazy drink that you have to drink the night before," Teigen said. "It's like very intense and [there's] cramping. And obviously, you have to get ready to have a camera up your butt."
"But now, it can be pills. So now I have to take these pills, a sip of water after every pill, and then a giant thing of water," she concluded.
Within a few hours of Teigen's procedure, she was back to her everyday life, sharing an Instagram Story video of her and her daughter Luna preparing to fill pink boxes with various treats and Barbie dolls.
"We LOVE a goodie bag," she captioned the video.