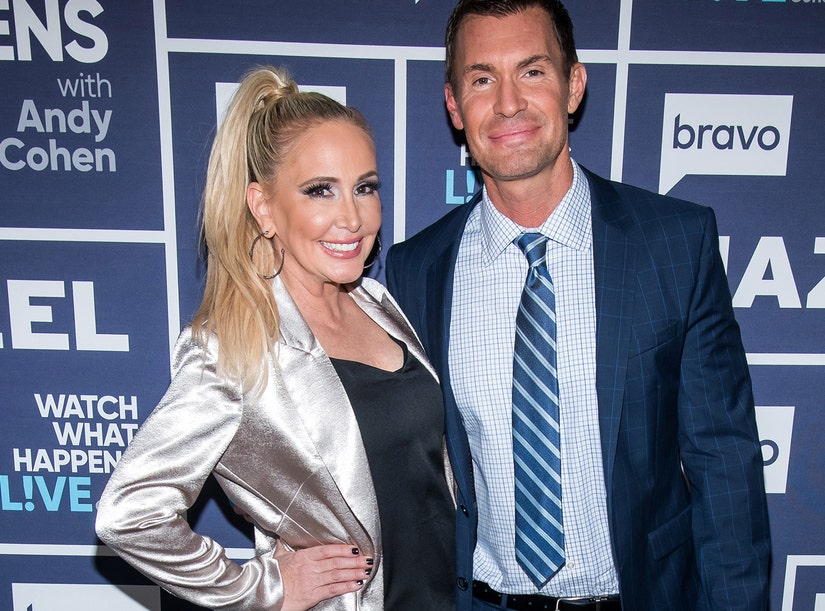 Getty
"She got a DUI on Saturday night, she was also in a car accident. She was injured," the former Bravolebrity said.
Lewis, who shared the news on Monday's episode of SiriusXM radio show, Jeff Lewis Live, said he was shocked when The Real Housewives of Orange County star called and told him that she got a DUI.
"She got a DUI on Saturday night, she was also in a car accident. She was injured," the former Bravolebrity claimed. "So, she's gonna be recovering."
He continued, "Shannon and I have been friends for a very long time. She called me yesterday; we talked for a while and I was shocked, because I've never known Shannon to ever, ever, ever drink and drive."
Lewis said he and Beador had a conversation about drinking and driving, though he kept most of the details of their talk private.
"I won't have one drink and drive. I just Uber everywhere now, so I'm shocked," Lewis added before noting that Beador is "accepting full accountability" for her actions, which he said she is "ashamed" of and "embarrassed" by.
Despite fan commentary, Lewis said he doesn't think Beador is an "alcoholic," and instead cited some of the personal struggles she's dealing with at the moment as the reason she may be "leaning on alcohol" -- including her recent breakup with boyfriend John Janssen.
"I don't think Shannon is an alcoholic. As her close friend, I think she's going through a lot of personal struggles right now and I think that she probably has been leaning on alcohol," he explained. "But I don't believe she's an alcoholic."
Law enforcement sources tell TMZ that Beador drove her car onto a residential property in Newport Beach Saturday night, and clipped the house.
Beador then allegedly turned back onto the road and kept going before parking her vehicle in the middle of the street and getting out with her dog.
Per the outlet, Beador reportedly tried to act like she was taking a walk when police arrived after receiving a 911 call.
The reality TV star, 51, was arrested by police shortly after, and booked for two misdemeanors -- hit-and-run and DUI alcohol. She was cited and released without bond.
Beador's lawyer, Michael Fell echoed Lewis' sentiments, telling TMZ, "I spent quite a bit of time with Shannon yesterday. She is extremely apologetic and remorseful. We will be awaiting the official information on this case as it becomes available, and Shannon is prepared to accept full responsibility for her actions."