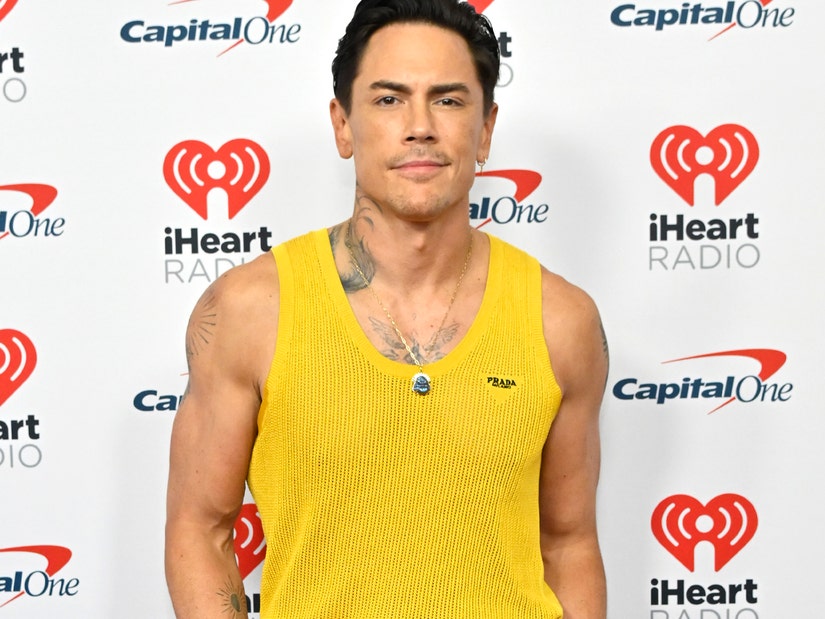 Getty
The Vanderpump Rules star also opened up about living with ex Ariana Madix, how he feels about dating and Leviss blocking him on social media.
While at the iHeartRadio Music Festival 2023 over the weekend, the Vanderpump Rules star spoke to Extra on the red carpet and opened up about his relationship status.
"I am single, yes," said Sandoval.
"Dating in general is awkward as it is," he continued. "It's just weird. It feels like a job interview, I don't usually like to go on dates unless I know them already."
"I would rather hang out with them and like their friends, see who they surround themselves with ... see how they act when they get drunk, then later go out on dates," added Sandoval.
The reality star also opened up about "co-existing" with ex Madix, with whom he still lives and "probably" -- at least according to him -- will for some time.
"Oh yeah, we are super chummy," he said, sarcastically. "In fact, she is over there. Ariana, say hi! Just kidding."
"We have mutual friends, obviously, on the same show together, so we have to co-exist, y'know," he continued. "It's gonna be a slow process. We will handle it the best we can."
When asked if they speak at all in the home, he added, "I don't know. You just have to wait and see. The season's coming up. I can't talk too much about it."
"I think the power move is to mute people. That way, it's not like a thing," said Sandoval.
"She posted on her Story… Doesn't that seem petty? When you go away to a place where you are supposed to be working on yourself, bettering yourself, doesn't that seem sort of like a step backwards?" he asked, before saying he wants "everyone to be happy."
He also said that he just wants "everyone to be happy."
Sandoval appears on the new seasons of Special Forces, premiering tonight on Fox.