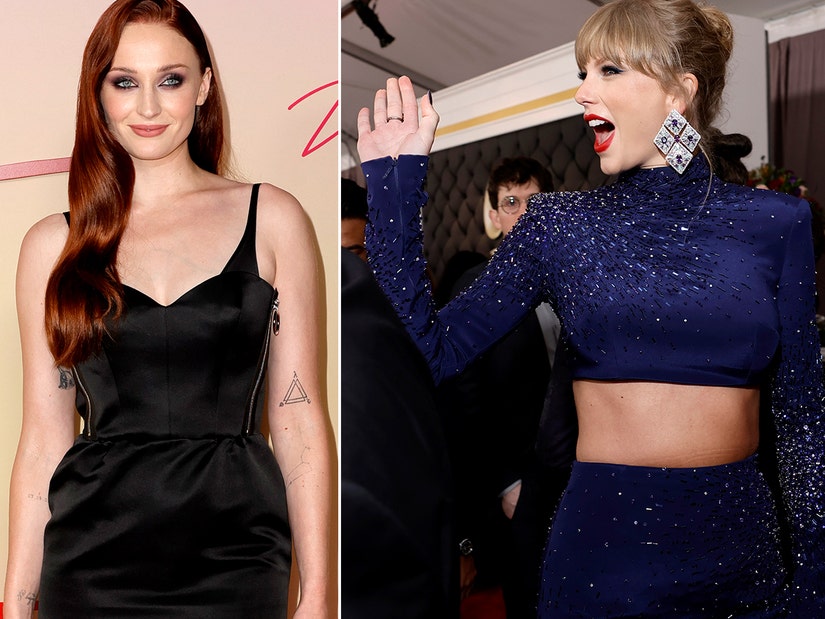 Getty
Game of Thrones star Sophie Turner has been spending a lot of time with Taylor Swift amid her ongoing divorce with Joe Jonas, with reports Swift has set Turner up with a nearby apartment in her New York neighborhood.
After the two have been spotted hanging out together several times, Page Six is reporting that Swift has hooked her pal up with the keys to a swanky new Tribeca apartment that Swift already owns in her downtown New York City neighborhood.
It's not just for Turner, either, as her kids are reportedly moving in with her while she and Jonas work out their custody agreement and divorce proceedings.
The move comes after a judge blocked Turner's intent to take her children with Jonas back to the UK for good, per TMZ. Earlier this week, the couple came to an agreement that they would not take their children outside the greater New York City area for the time being, as reported by The Daily Mail.
This purported arrangement with Swift allows Turner to focus on the legal particulars of her divorce without also having to figure out where she and their children will live in NYC. Their children are a central battle ground for the couple.
Jonas filed for divorce from Turner in Florida where, he says, the judge said the children could not leave the United States. Turner, meanwhile, had gone to federal court last week claiming she and Jonas had agreed the kids would live in the UK, saying that now he was refusing to give her their passports.
Turner and Jonas share 3-year-old daughter Willa and one-year old Delphine. The couple first got together in 2016 and engaged the following year. They married (twice) in 2019. They officially announced their divorce on September 6.
With a divorce filing in Florida, the family currently in New York and involving that court system and Turner attempting to move to the UK, there are a lot of different legal systems in play here, which could lead to a complicated process.