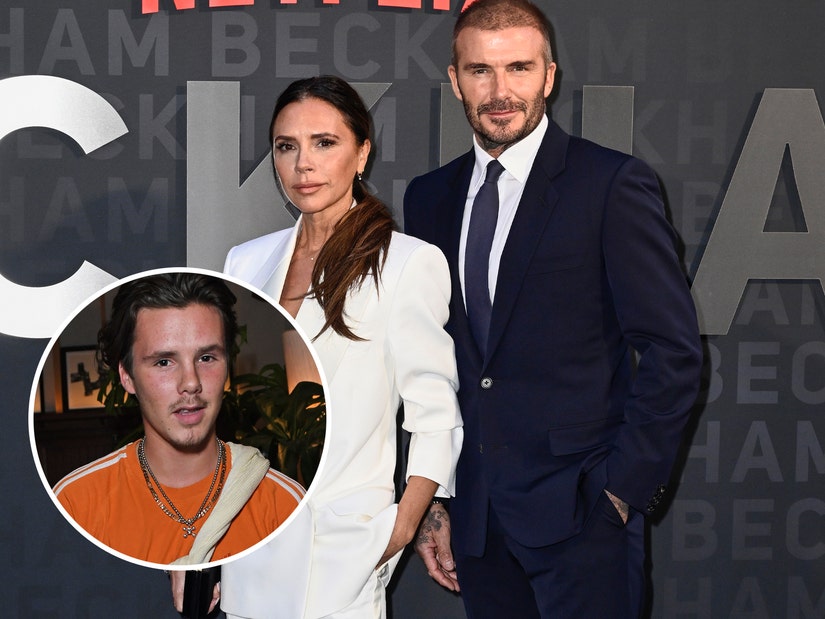 Getty
Beckham was promoting a Pepsi ad with Jennifer Lopez and Beyoncé, when he nearly missed the birth of his and Victoria's son, Cruz.
David Beckham didn't miss many shots in his soccer career, but he nearly missed the birth of his son, Cruz.
The reason? A photo shoot with Beyoncé and Jennifer Lopez. Victoria Beckham recalled her husband narrowly missing their son's 2005 arrival in the soccer star's four-part Netflix series, Beckham.
"I was like, 'Seriously, I'm about to burst,'" Victoria said of laboring with Cruz, now 18. "I'm on bed rest. Are you kidding me?! You've got a damn photoshoot with Jennifer Lopez who is gorgeous and not about to have a baby.'"
Victoria said she was "pissed off" over the near-miss, adding that she felt less than gorgeous after being confronted with images of her husband in-between the two pop stars after undergoing a grueling C-section.
"So, I had my C-section and I remember lying there, I don't feel at my most gorgeous, let's just say, and I remember someone showing me the front page of the newspaper, which was a gorgeous picture of David between Jennifer Lopez and Beyoncé," the Spice Girls singer shared. "And the headline was, 'What would Posh say?'"
"Let me tell you what Posh would say," she continued. "Posh was pissed off!"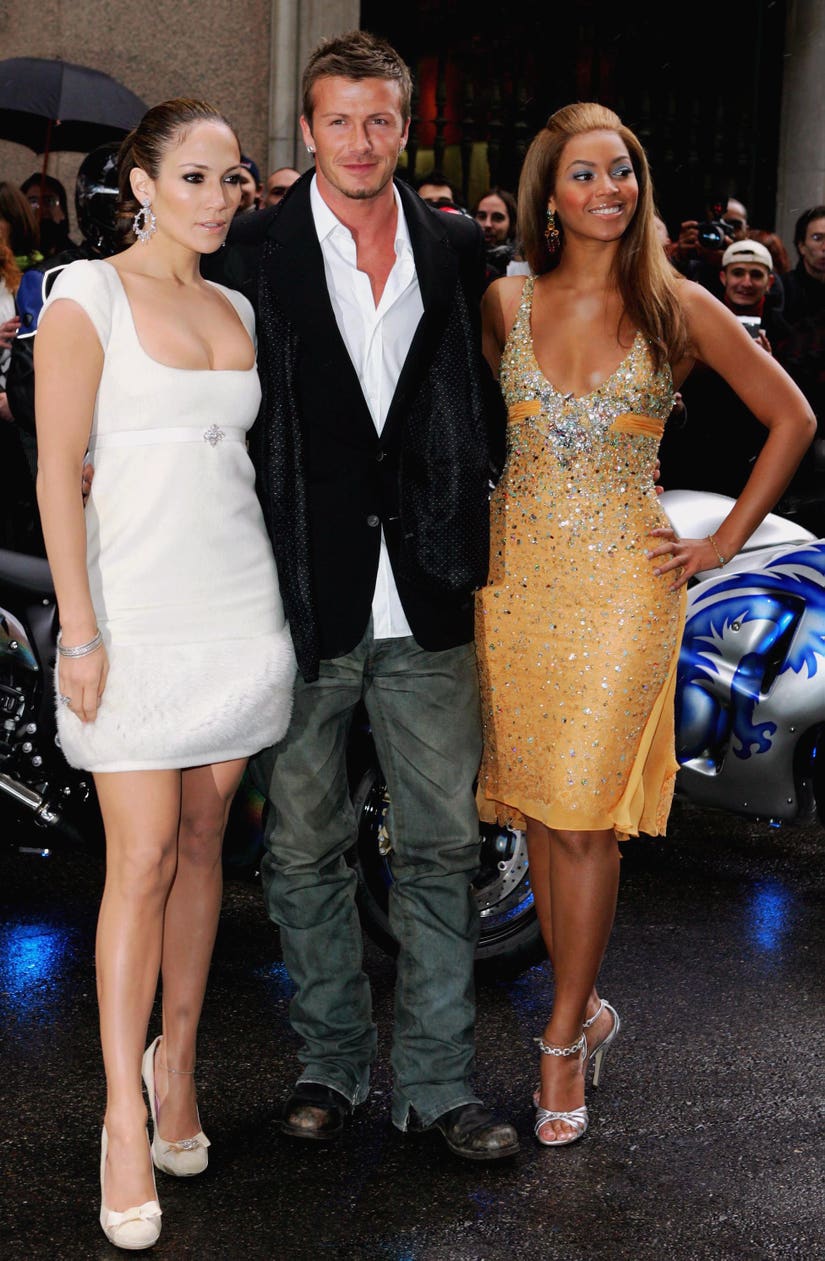 Getty
The pop star is no stranger to difficult birthing experiences. The mother of four, who also shares Romeo, 21, and Harper, 12, with David, said she couldn't help but feel a sense of fear after welcoming her eldest son, Brooklyn, 24, following kidnapping threats after David's red card draw in the 1998 World Cup.
"I mean, you can't even explain how that feels, because we couldn't hide," she shared.
"The moment he came out, I all of sudden thought, 'How am I going to protect him?'" David remembered. "That night, Brooklyn slept next to Victoria. Victoria was like, 'Come on, squeeze on the bed with me,' and I was like, 'Absolutely not, I'm sleeping with my head against the door.' Because I was paranoid that someone was gonna steal him."
What was meant to be a "happy moment" David continued, ending up being one filled with worry, as the pro athlete was hit with backlash from the British press after being blamed for England's World Cup loss.
"It's meant to be a happy moment, and it was a happy moment, of course. But I was worried," he said. "I didn't want him to come into this life, at a time where I was going through what I was going through."
For more on David's career and the early days of their relationship, check out Beckham, streaming now on Netflix.