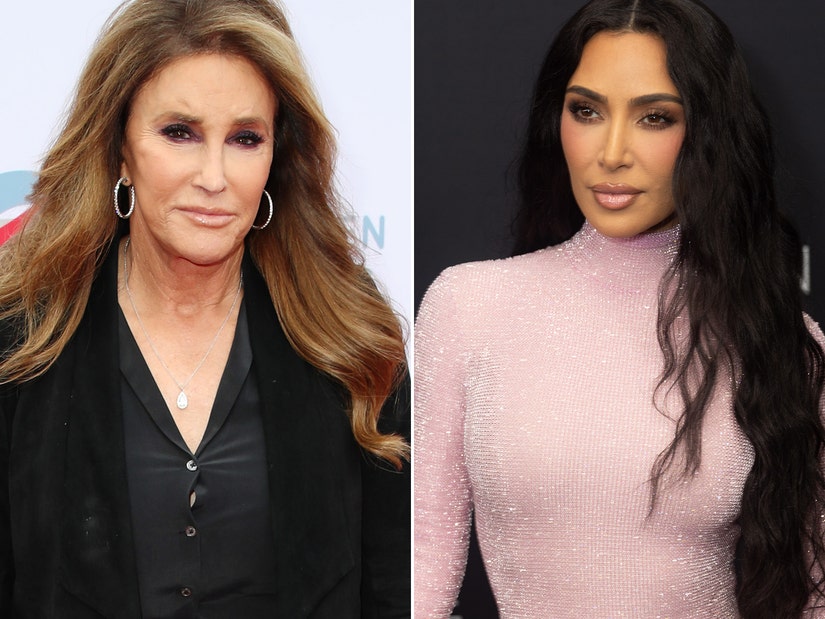 Getty
The Kardashians, and Kris Jenner in particular, have been accused of orchestrating the leak of the 2007 private video with Kim and then-boyfriend Ray J to help launch the family into fame.
It all comes back to a sex tape, and yet for many, there remain unanswered questions about how Kim Kardashian's extremely NSFW video with then-boyfriend Ray J was leaked in 2007. Now, Caitlyn Jenner is weighing in with what she knew.
Caitlyn is the only member of the sprawling KarJenner family who participated in Sky's three-part docuseries House of Kardashian. She's already dished on her relationship status with ex-wife Kris Jenner, as well as their romance.
Now, she's discussing the infamous sex tape that many credit with launching the Kardashians into the enormous spotlight they still enjoy. Along with that come suggestions and accusations that the family orchestrated the leak of the video.
According to Caitlyn, when she first found out about the video's leak in 2007, her take was to do what fans often saw her doing during her years on E!'s Keeping Up with the Kardashians. "Whatever's going on, I don't know what it is and I'm gonna go to the golf course," Caitlyn said, per E! News.
She went on to emphasize, "To be honest with you, I just stayed out of it." It was more than just going to the golf course, though, as she was very active in her ignorance.
"I never, ever once had that conversation," she said about rumors that Kris and Kim coordinated the tape's leak, "or did I want to have that conversation."
"Kris never talked to me about it. I never talked to Kimberly about it," she said. "I don't know what happened, why it happened."
Caitlyn's comments came after Ray J himself told The Daily Mail that Kris actually watched two different versions of the tape before deciding which one to leak. Kris and Kim have consistently maintained they had nothing to do with it.
The leak definitely was a part of the launch of KUWTK, with it being a topic of discussion in the series premiere. It happened just months before the long-running reality series premiered, but after the series had been commissioned.
In the premiere, Kris stoked the flames of conspiracy theorists who've long-speculated she had something to do with it, saying in a confessional, "When I first heard about Kim's sex tape, as her mother, I wanted to kill her. But as her manager, I knew that I had a job to do and I really just wanted her to move past it."
Kim, meanwhile, has said that she feels like the sex tape is this albatross hanging over her that continues to define who she is and what she's accomplished, even as she's come to dominate as an entrepreneur and business woman while also stretching herself in other ways, like her starring role on this season's American Horror Story: Delicate.
"I try not to have any regrets, but it's probably the one thing I wish didn't exist and if I could erase any of the stupid things that I've done in life that's probably it," Kim said during the final reunion special for KUWTK, which wrapped on E! in 2021.
The family quickly took full ownership of their story, jumping ship from E! to Hulu with the simply named The Kardashians. Currently on Season 4, new episodes are dropping every Thursday.