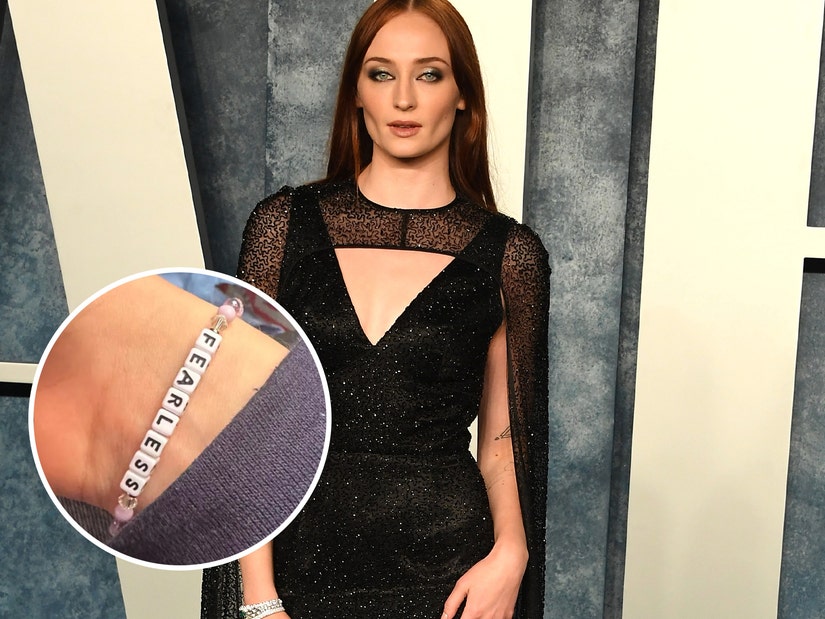 Getty / Instagram
In her first post on Instagram since announcing her split from husband, Joe Jonas, Sophie Turner shared a photo of a friendship bracelet that has many wondering if she's taking shots at her ex.
In her first post since announcing her split from the Jonas Brothers singer last month, Turner took to her Instagram Stories to show off a friendship bracelet that simply read, "Fearless."
The bracelet, a staple at Taylor Swift's Eras Tour this summer, doubles both as a mantra, and the name of Swift's second studio album, leading many to speculate that the quick pic is more than just a simple upload.
While the Game of Thrones alum gave no context to the photo, many on the internet think that Turner is referencing the Grammy-winning album, released not long after Swift's short-lived romance with Jonas.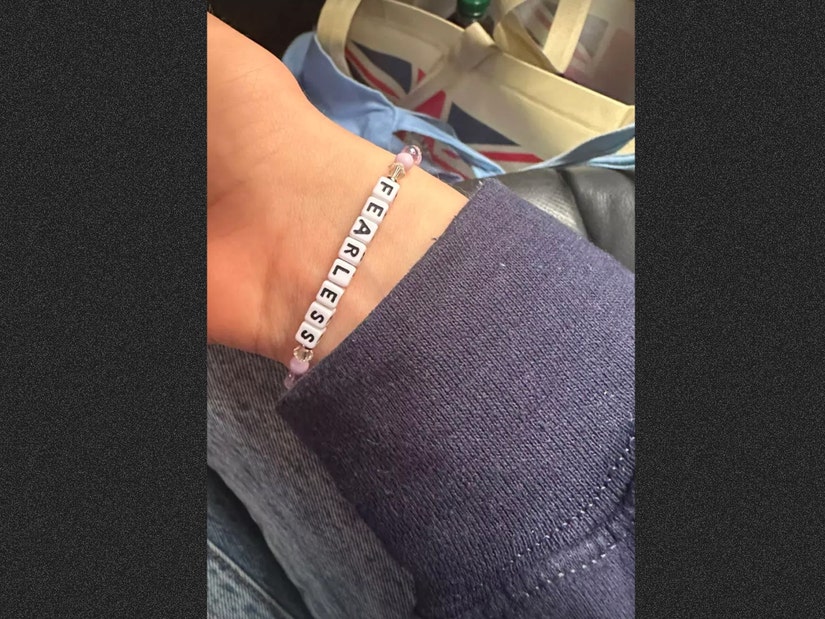 Instagram
While fans speculated at the time -- and still do -- that a handful of songs on the album were about the pair's love affair, Swift told Ellen DeGeneres back in 2012, that the track "Forever & Always" is most definitely about their relationship and ultimate split, which went down when Jonas allegedly broke up with Swift during a 25-second phone call.
"When I find that person that is right for me, he'll be wonderful. And when I look at that person, I'm not even gonna be able to remember the boy who broke up with me over the phone in 25-seconds when I was 18," Swift said at the time.
The loaded post, which marks Turner's return to the app following her and Jonas' Sept. 6 split announcement, comes on the heels of the actress' very public friendship with the "Anti-Hero" singer.
Since news of their divorce, Turner has been seen out in New York City with Swift on several occasions, including at dinner with Blake Lively and other famous friends.
Swift has also reportedly loaned Turner an apartment she owns in NYC amid her custody battle with Jonas, with whom she shares daughters Willa, 3, and Delphine, 14 months.
Jonas filed for divorce on Sept. 5 after four years of marriage, with Turner suing him for wrongful retention not long after, as she claimed that Jonas was withholding their daughters' passports and not allowing them to return to England on Sept. 20.
The pair are working on reaching a custody agreement, with Turner seen leaving Swift's New York residence on Wednesday, amid a four-day mediation between her and Jonas.
The main point of contention in their custody battle seems to be over where they plan on raising their daughters.
According to TMZ, Turner wants to live in the U.K. with the kids, while Jonas wants them to stay put in the U.S. The pair are still in midst of trying to reach a custody agreement in what's already been a contentious divorce.
Turner will remain in NYC for now, after signing a temporary agreement to keep their daughters in NYC while they work out a parenting plan.