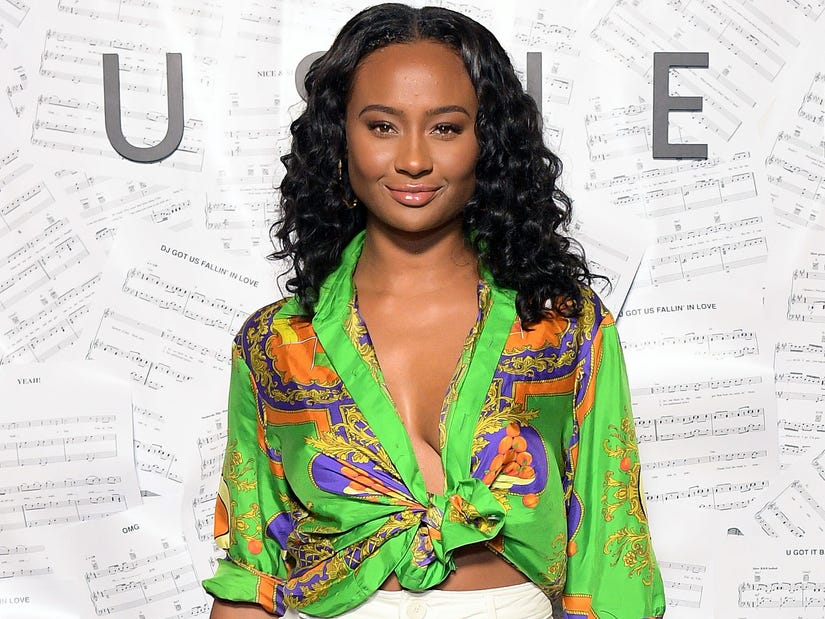 Getty
Nicole took to Instagram to read an open letter addressed to Black girls, in which she seemingly referred to some of the hate she's received online since his rumored romance with Swift.
The reporter and fitness influencer wrote a powerful open letter addressed to Black girls, amid the backlash she says she's gotten online as her ex moves on to new relationships.
Shared in a video to Instagram Tuesday, Nicole began her message by telling her followers that her hope is to use her platform to unite women, black women specifically.
"It's always been really important for me to use my platform, not to create division, but to elevate and unite women, Black women specifically," Nicole said before beginning her address.
Waiting for your permission to load the Instagram Media.
"Dear Black girl, they may call you a traitor for falling in love. You'll hope the ones closest will protect you, but you will quickly find out that people don't protect what they don't value," Nicole shared. "They'll say you're too much, too provocative, too boisterous, too outspoken, and in the same breath, tell you that you aren't enough."
She continued, "They'll say you deserve the backlash and embarrassment. Because of your Blackness, you should have known better. They'll even try to tie your value to your net worth. But Black girl, please remember your value lies elsewhere. Your value is deep within your heart."
Nicole, who dated the Kansas City Chiefs tight end on and off from 2017 to 2022, urged young Black women to preserve their heart and maintain their boundaries, as hate is thrown their way.
"You don't have to participate in this tumultuous, often one-sided journey. Preserve your heart, even when they try to quantify your character and test your boundaries, you do not have to engage," Nicole added. "You do not have to respond because there is power in your silence."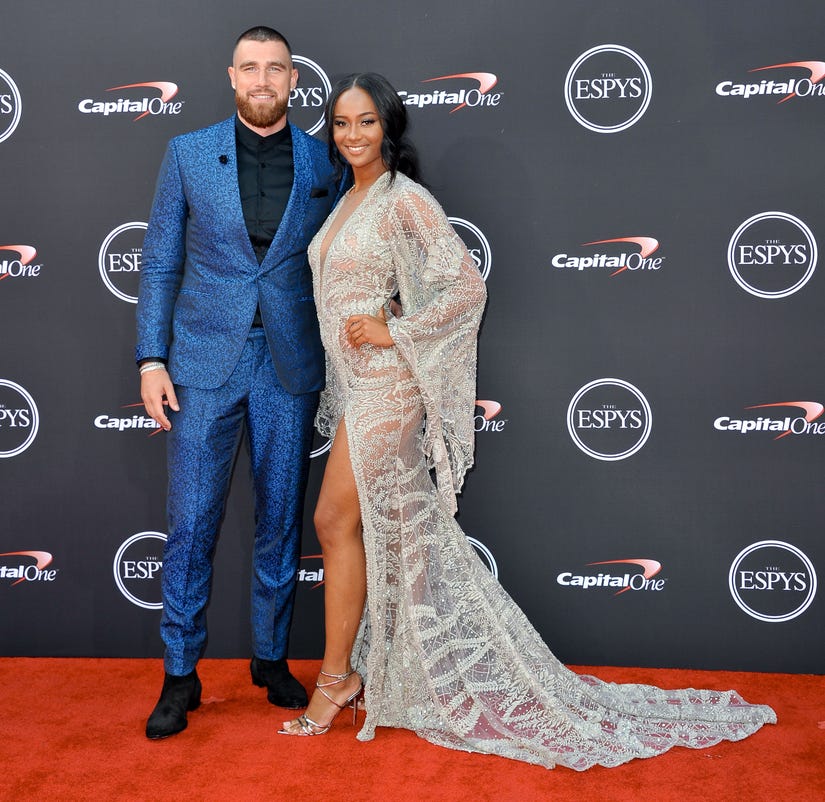 Getty
The model encouraged listeners to use "that same power" to "silence the voices" that feed "this demoralizing and antiquated narrative."
Her hope, is that sharing the message will remind other Black girls that they aren't alone in their journeys.
"My truth, trauma, and vulnerability are a relatable part of the human experience. I know I'm not alone and I want to make sure you know that you're not either," she read. "On days when I feel most inadequate, I have to remind myself that I am, have been, and will always be more than enough."
She also reflected on the ups and downs of relationships adding, "We love, we hurt, we heal. Your story is yours to tell. when you feel like nobody knows or understands what it takes to be you, remember that you are a part of something way bigger."
Concluding the letter, Nicole said, "Most importantly, I want you to remember that you are loved. You are valued. You are allowed to take up space. You deserve protection and your feelings -- they matter too."
The post earned her lots of love in the comments, including from Chiefs quarterback Patrick Mahomes' brother, Jackson Mahomes, who showed his support with heart emojis, despite Nicole unfollowing him on the app earlier this month along with Patrick and Brittany Mahomes.
Kelce and Nicole started dating in 2017, though it's not clear when they first met. Over the course of their relationship, Kelce and Nicole split publicly more than once, before finally calling it quits in May 2022.
While Kelce and Swift's rumored romance only just kicked off last month, the football player has been eyeing the popstar since July, after he attended Swift's Eras Tour stop at Arrowhead Stadium and watched her perform on the Kansas City Chiefs' home turf.
Although he didn't get the chance to meet her after the show, he later revealed that he had intended to slip her his phone number by way of one of the beaded bracelets.
Even though they didn't connect at the concert, Swift still got the message and it wasn't long before dating rumors were swirling. Although Swift and Kelce haven't confirmed their romance just yet, it's clear there's something going on between the pair.
See the pics in the gallery below.