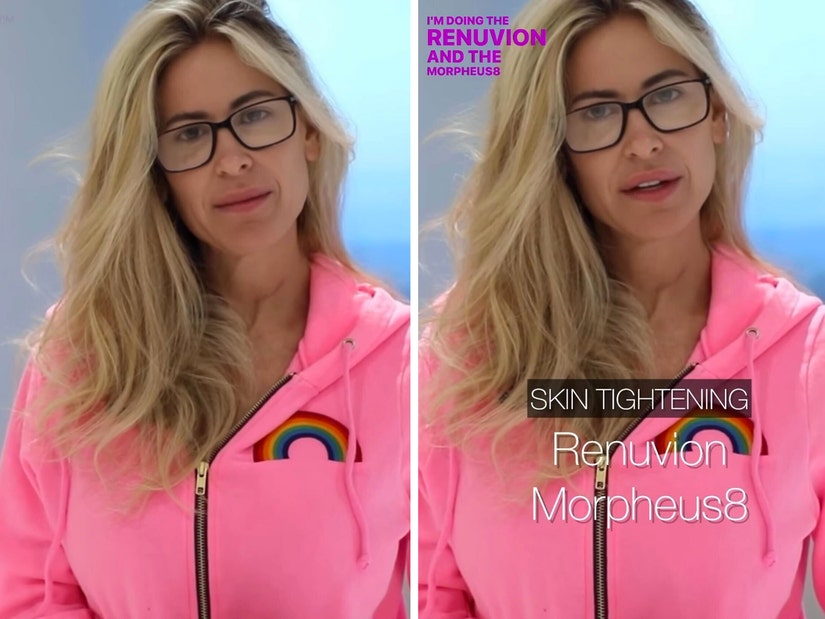 Instagram
"Obviously I've had six children, and I had them all naturally. So when I'm running or even when I sneeze I do pee a little bit, which bothers me greatly," Kim Zolciak explained of her reasoning for undergoing laser vaginal rejuvenation.
In a video shared on her Instagram Stories via Hollywood obstetrician-gynecologist, Dr. David L. Matlock, Kim revealed that she's undergoing laser vaginal rejuvenation to tighten her muscles after giving birth to six children naturally.
"It's 6:30 in the morning. I'm headed in to have my surgery. I'm doing Renuvion, Morpheus8 skin tightening," a fresh-faced Kim tells the camera. "Very, very excited about that."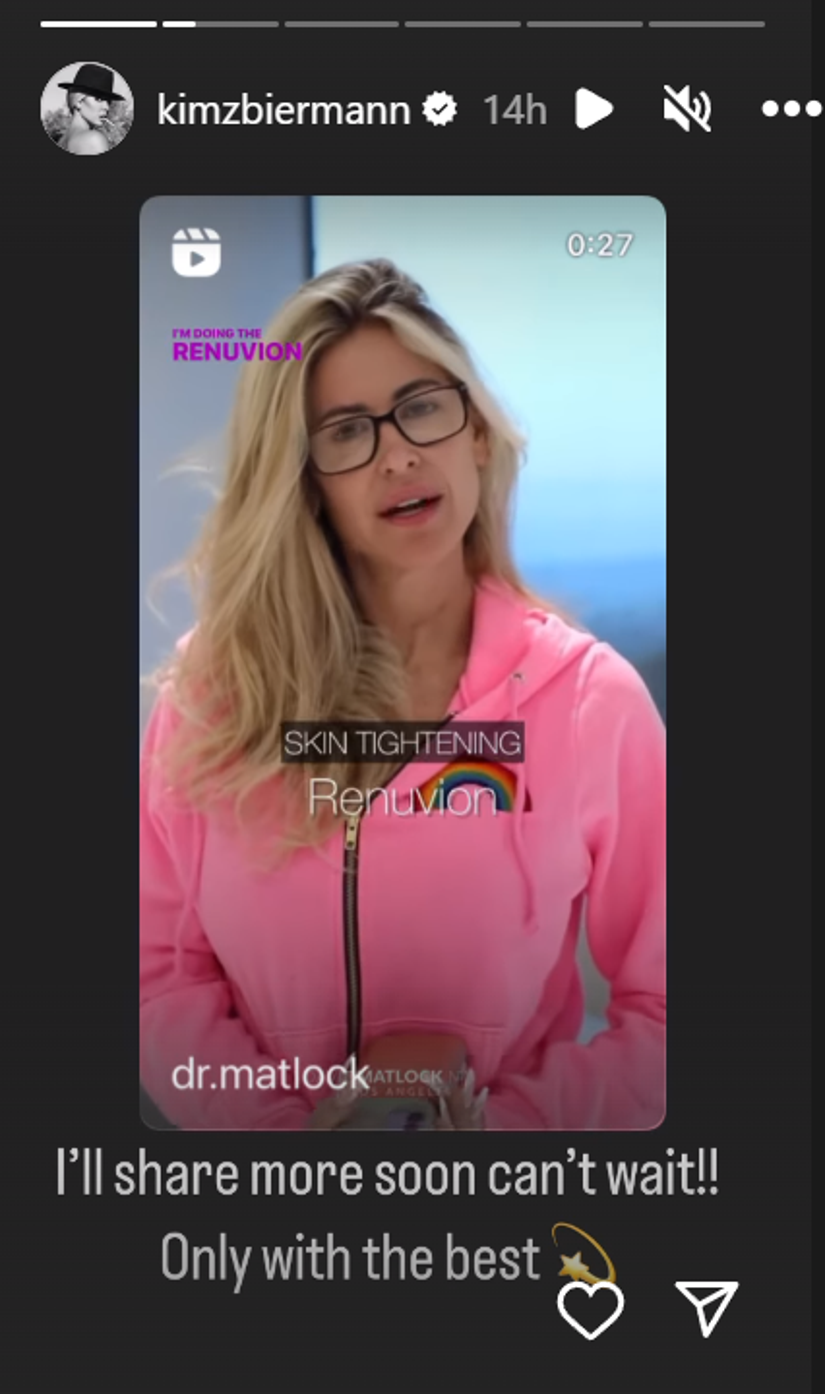 Instagram
The Real Housewives of Atlanta alum continues, "I'm also doing laser v rejuvenation. Obviously I've had six children, and I had them all naturally. So when I'm running or even when I sneeze I do pee a little bit, which bothers me greatly."
"I'll share more soon can't wait," Kim wrote under the Reel. "Only with the best."
In the caption of the video, set to Kim's hit, "Tardy for the Party," Dr. Matlock shared a bit more on the procedure and promised a patient story "coming soon" for his followers.
"@kimzbiermann came to us to have some skin tightening using @renuvion and #inmode #Morpheus8 Body," Matlock wrote Thursday. "After have multiple children naturally, she began to have relaxed muscles, which she decided to have Laser Vaginal Rejuvenation to stop her peeing whenever running or sneezing."
Vaginal rejuvenation, per the National Institutes of Health, is a field of cosmetic surgery which treats the vagina for looseness, dryness and the other effects of age and childbirth.
It can also improve urinary incontinence which comes from weak pelvic muscles, and is often done non-surgically using a CO2 laser treatment.
The reality TV star, 45, is no stranger to cosmetic procedures, previously undergoing a breast augmentation and a tummy tuck. She's also admitted to regularly getting Botox and lip fillers.
This latest update to her appearance comes as Kim prepares to live the single life amid her tumultuous divorce from Kroy.
In May 2023, Kim and Kroy filed for divorce after 12 years of marriage. In paperwork, Kim said the couple's relationship was "irretrievably broken with no hope of reconciliation" -- but it turns out that wasn't the case. Just a few months after splitting, the couple reconciled and called off their divorce.
In documents obtained by People, Kim filed a "dismissal without prejudice of answer and counterclaim" in the Superior Court of Fulton County in Georgia. According to sources close to the couple, Kim and Kroy are now "getting along" and "trying to make it work for the kids."
The pair, who share four children together -- with Kim also a mom to two older daughters from previous relationships -- have engaged in a bitter back-and-forth since, often fighting at their shared Georgia home, with police called to their residence on several occasions over domestic disputes between the two.