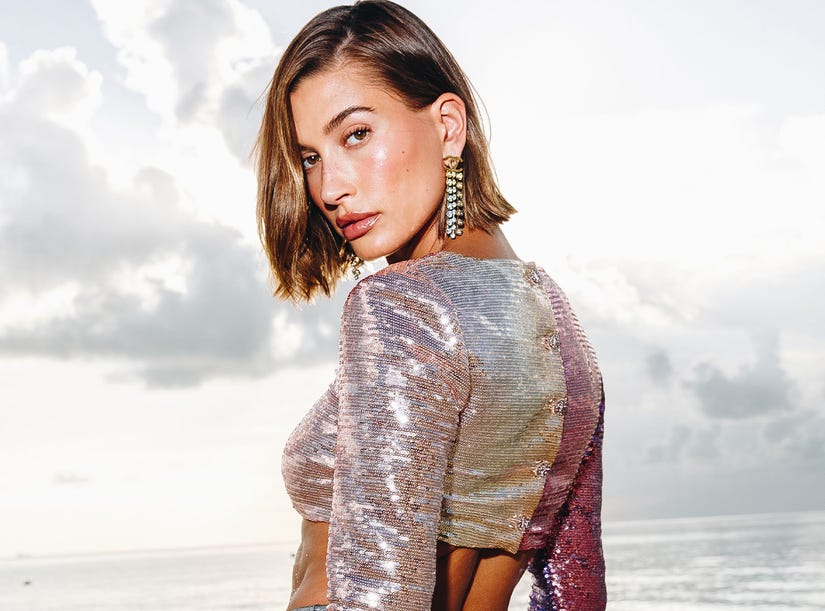 Tyrell Hampton/GQ
"When there comes a day that that is true, you -- you, as in the internet, will be the last to know," Hailey Bieber said of the constant speculation surrounding whether or not she's pregnant.
If and when Hailey Bieber is pregnant, the internet will be the last to know.
The model and Rhode skincare founder spoke to GQ Hype, where she addressed the constant pregnancy rumors, surrounding her and husband, Justin Bieber, her thoughts on motherhood and more, telling the outlet, she plans to keep that information private for as long as possible.
"Recently, everybody was like, 'Oh, my God, she's pregnant,' and that's happened to me multiple times before," Hailey told the outlet. "There is something that's disheartening about, Damn, I can't be bloated one time and not be pregnant? It would be a lie if I was like, 'Oh, yeah, I don't give a s--t.'"
She continued, "When there comes a day that that is true, you -- you, as in the internet, will be the last to know."
Waiting for your permission to load the Instagram Media.
As for motherhood, it's something the 26-year-old said she's looking forward to, adding, "It's also such a private, intimate thing. It's something that's going to come when it comes. And it's just, honestly, at the end of the day, so hilarious how much people f--king care. Let me do what I want to do with my body and you guys can do what you want to do with your body -- and let's just let it be that."
When that time comes, Hailey, who previously spoke about wanting to raise her own future family out of the spotlight, as her parents did, realizes now, that that's "probably totally unavoidable."
"That was before I was married. Didn't know who I was going to be married to at the time, I'm sure," she told the outlet. "Maybe I liked the idea at 18 of not raising kids around certain things, but my life is so different now than it was when I was 18."
Hailey added, "It's so hard to say what I'm going to do or not do when there isn't even a child here yet. I don't even know what it feels like to be a parent other than a dog parent yet. And that's not the same thing, by any means."
She also discussed the "nepo baby" discourse. Hailey made waves when she donned a tee with the slogan on it, acknowledging both her privilege as the daughter of actor Stephen Baldwin and Brazilian-born photographer, Kennya Deodato, and the privilege that she knows her future children will have as they take on the iconic Bieber moniker.
Hailey said that the experience is likely one that will be "awesome for them and be challenging for them at the same time," but one she feels ready to handle when the time is right, telling the outlet, "Right now in my life, I feel very clear, very solid, very happy. I'm just focused on what's in front of me."
The social media star feels that same security when it comes to the internet's critique of her and Justin's fashion choices -- which most recently became public fodder after the pair appeared like they had dressed for two totally different events -- Hailey in a red minidress and heels for her Rhode event at Krispy Kreme, and Justin in baggy gray sweats and yellow Crocs.
"It's so funny because I see so many people talk about this," Hailey said of their diverging fashion choices.
"He may want to wear baggy sweats to dinner, and I might want to wear a tiny little dress just because that's how I'm feeling," she added, noting that Justin's usually dressed before her. "We can't sit there and be like, 'So I'm going to wear this and you're going to wear this.'"
Alas, it's something that comes with the gig, the anonymity she once had as an up-and-coming starlet is a thing of the past.
"Sometimes I miss the crazy spontaneity of being 18 and running around New York City," Hailey said. "It's like, that's never going to be my life again. There was also maybe more of a sense of anonymity at the time that I don't think I'll ever get back, so maybe I should have appreciated it a little bit more."