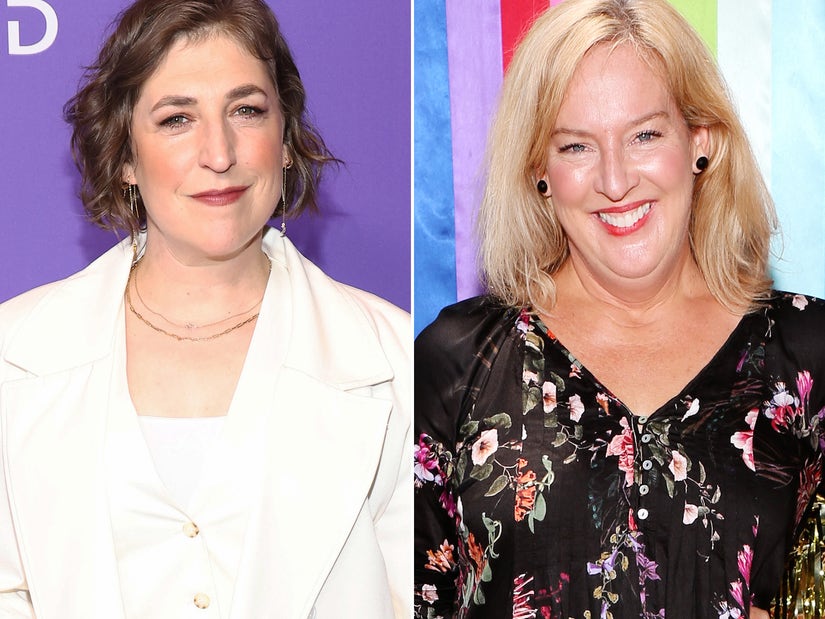 Getty
Saturday Night Live star Melanie Hutsell says she was told she'd be fired if she refused to wear the oversized nose to mock the then-teen star in the 1994 sketch -- her response comes after Bialik recalled the sketch in an essay about antisemitism.
Mayim Bialik is weighing in on Saturday Night Live alum Melanie Hutsell's thoughtful reflections about portraying the actress as a teen in a 1994 sketch parody of Blossom with a large, prosthetic nose.
The SNL alum opened up about the sketch, emphasizing that she actually attempted to push back against the oversized prosthetic, but found herself facing an ultimatum.
"I was absolutely horrified that they wanted me to wear a prosthetic nose to play Mayim Bialik's character, Blossom. I knew it was wrong," she told Entertainment Weekly last week. "I remember so clearly that when I expressed that I did not want to wear the prosthetic nose for the sketch, I was told if I refused, I would be fired."
"Although I had and have always had a strong moral compass, I didn't have the strength to refuse to do the sketch after I was told I would be fired," she admitted. "If I could go back and change history, I would have refused to wear the prosthetic nose and taken the risk of losing my job. That would have been the right thing to do."
Hutsell did note that she had the chance to apologize to Bialik about a decade later when they ran into one another at an audition. She said she apologized, with Bialik responding, "I release you!"
"I took that to mean that she accepted my apology and that meant more to me than she will ever know."
Now, Bialik is making it very clear that she holds no ill will toward Hustell, or even NBC's late-night institution. "Thank you Melanie Hutsell for this," she wrote on Instagram about Hutsell's comments. "I did not intend to disparage you or SNL and I really appreciate your thoughtfulness around this!"
She explained that she'd been asked to write an essay on antisemitism and this was part of her experience. "With everything going on in the world, I'm virtually hugging you and appreciate you very much!" Bialik wrote.
The article was published in Variety this past Wednesday with the Big Bang Theory and Jeopardy! star reflecting on the sketch and how it made her feel at the time.
"In order to truly convey that she was 'Blossom,' she wore a fake, big nose," wrote Bialik, who otherwise said she enjoyed Hutsell's portrayal, describing it as "hilarious."
"I don't know if it was significantly larger than my real nose and I don't care to remember. I remember that it struck me as odd," Bialik continued. "And it confused me. No one else on the show was parodied for their features."
She wrote that she'd tried to put it out of her mind at the time, hoping "no one noticed" among her friends at school because she "felt ashamed." But in light of recent talk about "Jewface" and the controversy over Bradley Cooper's prosthetic nose to portray Leonard Bernstein, she found herself again recalling those feelings.
She found herself thinking again about the sketch and the choice to portray her with that prosthetic nose for comedic effect.
"Girls all over the world used to tell me that they had never seen a Jewish girl like me on TV before they saw me on Blossom," she wrote. "Many said they knew I was Jewish and it made them proud to be. That was so touching to me, and it still is."
"I wonder how those girls felt when they saw an actress playing me with a comically prosthetic nose," she mused.