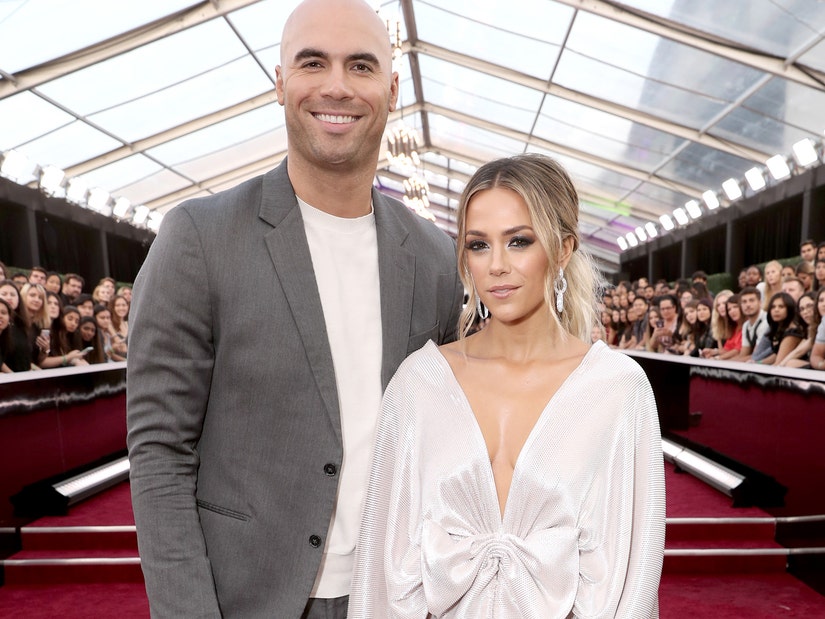 Getty
In a new episode of Jana Kramer's 'Whine Down' podcast, she sat down with her ex-husband, Mike Caussin, and discussed their divorce, her new memoir and where they stand now.
The now-friendly exes sat down for the latest episode of Kramer's Whine Down podcast, where they shared how far they've come since their tumultuous split.
Caussin and Kramer, who separated more than once during their six-year marriage, called it quits in April 2021 after a slew of cheating allegations, with the One Tree Hill alum accusing her ex of "inappropriate marital conduct, irreconcilable differences and adultery" in her divorce filing.
The conversation, the first part of a three-part interview between the pair, comes on the heels of the release of Kramer's new memoir, The Next Chapter: Making Peace with Hard Memories, Finding Hope All Around Me, and Clearing Space for Good Things to Come.
And it was thanks in part to the book that Kramer wanted to sit down and clear the air with her ex.
"With the book coming out, I wanted him to know that [the media] might grab a few of the stories," Kramer said, explaining that people don't necessarily realize "how far we've come" since their split. "You don't deserve to be defined by your past... People don't deserve to be defined by the mistakes they've made."
Kramer, who shares daughter Jolie, 7, and son Jace, 4, with the former football player, admitted that she was nervous about telling Caussin that she was writing a book about their turbulent split, because of the progress they'd made on their co-parenting relationship -- something she didn't want to ruin.
"We were so bad post-divorce, for a year, and then we got to a good place, and I was like, 'I don't want that energy again,'" she recalled.
Caussin was equally apprehensive, telling listeners he was "skeptical," but shared that "things have evolved so much" since then, that he wasn't nearly as worried about what Kramer had written as he would've been at the height of their divorce.
"I trust our relationship more now than I ever have. And I believe Jana, what her point and her narrative is," Caussin said. "If I read it, are there things that would bother me? Sure... But it was a whole different lifetime ago."
Caussin also took the moment to take accountability for his part in the downfall of their relationship, telling listeners, "I used Jana as my scapegoat... I was like, 'If I can blame it all on her, it's not my fault.' "And that's bulls--t."
"I've never heard you say that, and I do appreciate that," Kramer told her ex, who sought treatment for sex addiction following their split.
The pair also touched on Kramer's newfound relationship with fiancé, Allan Russell, and her pregnancy, with the mother-of-two expecting her first child with Russell next month.
While some have criticized the singer-actress for moving on "too soon," Caussin doesn't agree.
"On paper is it too soon? Sure, whatever. But, I love Alan, a lot. I have the utmost respect for him. No one else is able to experience or witness what I am able to [between them]," Caussin shared. "From the moment I met Alan, everything has just been respectful and understanding."
He continued, "Ultimately, I knew Jana was gonna find someone before me, and this is what I imagined it would be like -- where everybody is winning. Jana has a man who is incredible and loving and respectful and truthful... so she has what she's looking for and I have someone who I can trust around my kids and is taking good care of the mother of my kids."
Caussin has also moved on, revealing to Kramer on the podcast that he's "seeing someone right now."
The interview marked the first time that Caussin and Kramer had appeared together on her podcast since separating in 2021. Parts two and three are due out in the coming weeks.