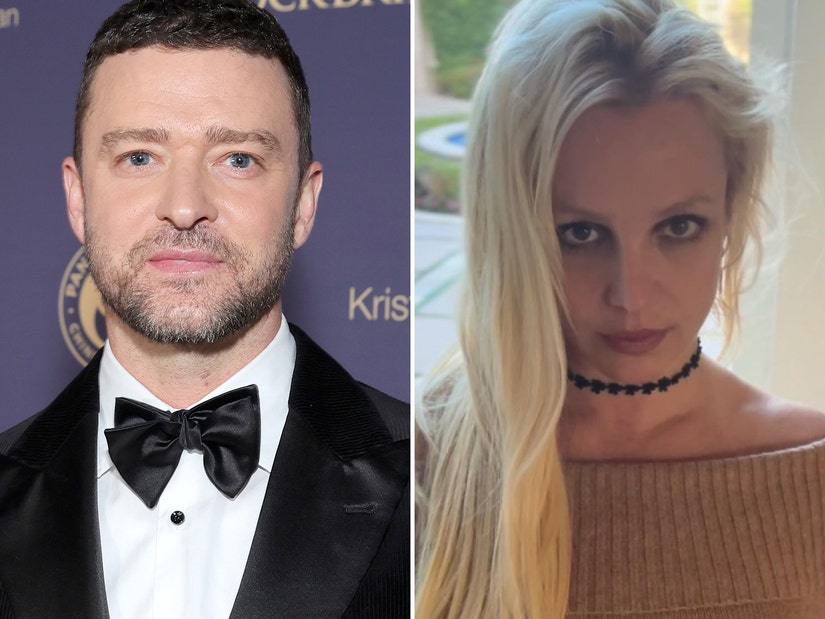 Getty/Instagram
JT's latest are his *NSYNC reunion videos, but comments for all of his Instagram posts are gone, as is the ability to leave any -- the move comes after Britney's The Woman in Me dropped several explosive claims about their relationship, including infidelity and an abortion.
While it's not entirely clear that it's related, Justin Timberlake's Instagram page has gone from a sea of comments excited about the possibility of an *NSYNC reunion to no comments at all.
The "Cry Me a River" artist has stripped his IG page of all comments and turned off the feature in the aftermath of Britney Spears' explosive memoir The Woman in Me. The singer drops plenty of bombshells throughout the book, including some about her time with JT.
Timberlake had already taken a lot of heat in recent years for their breakup, but now Spears is adding allegations of infidelity (on both sides), a teen abortion she says he urged her to get, and an awkward encounter at the 2007 MTV Video Music Awards.
That energy has taken a dramatic shift since Spears' book, with many fans again turning on the singer for how he's portrayed.
For his part, Timberlake has not publicly commented on any of Spears' claims in the book, including the shocking claim he encouraged her to get an at-home abortion she didn't want at 19 years old because he wasn't ready to be a father.
"If it had been left up to me alone, I never would have done it," Spears wrote. She also said that they kept the decision from everyone, which was why they chose to do it at home and in private.
Spears further claimed in the book that Timberlake ultimately broke up with her via text message, leaving her "devastated." Fans have been very vocal about their disappointment with Timberlake about what happened two decades ago.
For her part, Spears has expressed disappointment in the media coverage of the details of her book, saying in an Instagram post on October 20 that her intention wasn't to "offend anyone" by sharing her story, but rather to get it out and provide "closure on all things for a better future."
She said that she's "moved on" and "it's a beautiful clean slate from here."
While Timberlake hasn't publicly responded, his *NSYNC bandmates have his back and remain hopeful that a reunion will come together in the future, per TMZ. The outlet says that JT's (solo) career plans for the future remain intact, though some club appearances set for early 2024 have been scrubbed.
According to Us Weekly, a source close to Timberlake has expressed disappointment at Spears airing their decades-old "dirty laundry," but also that he "regrets that he hurt her," saying, "He was young." Like Spears, TImberlake reportedly hopes "they can move on now."
TImberlake moved on from his relationship with Spears, ultimately finding love with Jessica Biel. The couple wed in 2012 and share two children together. After getting free from her conservatorship, Spears married Sam Asghari in June of last year, though the couple would call it quits in August 2023 before her book's release.
The Woman in Me is available now.