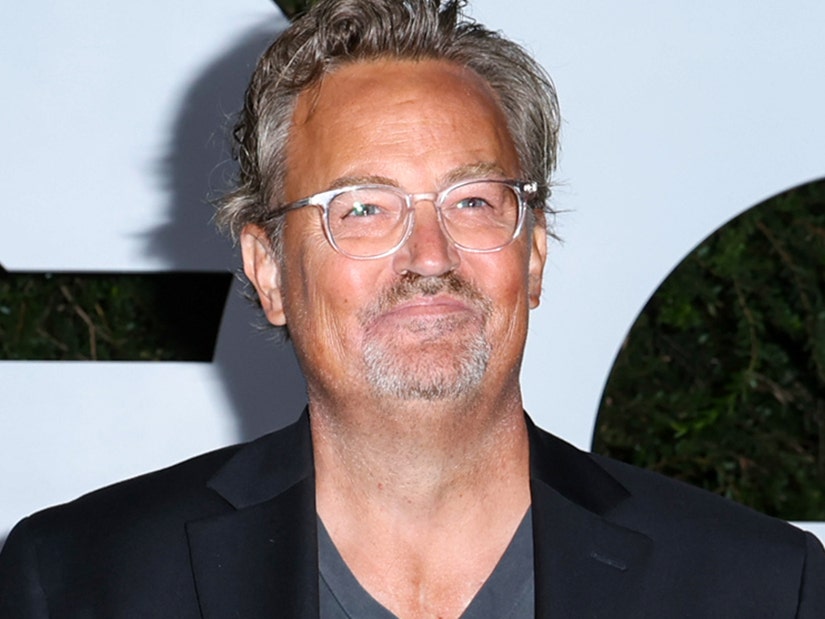 Getty
Matthew Perry is famous for his role as the sarcastic Chandler Bing on Friends, but he'd made it his life's mission to be remembered for something else entirely.
Sometimes a show or film is so beloved and becomes such a part of the tapestry of pop culture that certain characters and actors become indelibly linked in our minds. The six stars of Friends are examples of that.
No matter what else they've done in their lives and careers, they will always be those six friends living in New York, falling in love, and trying to figure it all out through the '90s and early '00s. That's why the loss of Matthew Perry hits so hard for so many. His Chandler Bing was a part of the very fabric of life for so many years.
And yet, Perry himself had always hoped that his work on the NBC juggernaut would not be the legacy for which he'd be most remembered.
Just last year, speaking with podcaster Tom Power in a new interview, Perry shared what has come to mean the most in his life. "The best thing about me, bar none, is that if somebody comes to me and says, 'I can't stop drinking, can you help me?' I can say 'yes' and follow up and do it," Perry shared.
The actor had struggled with substance abuse for much of his life, including through many of the years he was making America laugh as part of Friends.
As it turns out, it's this work with sobriety and addiction that had grown to be the most important to him, as well as his ability to take what he'd learned through trial and error and hard work how to help others.
He's advocated for drug courts so that non-violent addicts won't be subjected to prison sentences but rather would, but rather would be offered help.
Perry has long been open about his struggles and his journey in recent years, even making his own story the centerpiece of last year's humorous and touching memoir, Friends, Lovers, and the Big Terrible Thing.
He spoke about how empowering it is for him when he gets the chance to speak to people going through some of what he's experienced, and make a difference. "I can't describe it," he said. "Something spiritual, it fills your heart, you see the lights coming on for a new person who didn't understand
"When I die, I don't want Friends to be the first thing that's mentioned," he told Power. "I want that to be the first thing that's mentioned. And I'm gonna live the rest of my life proving that."
The comedian was found dead at his residence in the Los Angeles area on Saturday, Sources told TMZ. First responders arrived on the scene after getting a call for a cardiac arrest. The outlet reported the actor appeared to have drowned.
Per TMZ, Perry was discovered in a jacuzzi. No drugs were found and no foul play is suspected in the death.
You can check out his full interview with Tom Power below.