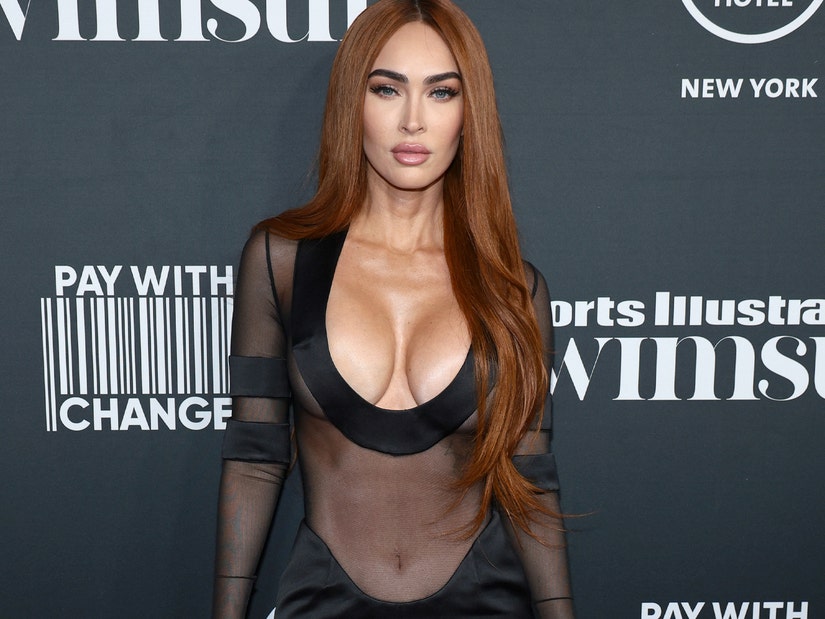 Getty
The Jennifer's Body star details the darker side of relationships as she reveals, "Poetry gives me a space to experience some catharsis through art."
Megan Fox is sharing some insights into her past relationships.
Fox released her first book of poems, Tuesday, Pretty Boys Are Poisonous, in which she takes inspiration from her own life experiences as well as her imagination, providing a book, she says, all "women can relate to."
"It comes from a lot of places," Fox tells People. "Some of it is literal, while other parts are allegorical. Some poems contain a Grimm's-fairy-tale-type element, and others serve the same purpose as memes in online culture."
While the book is a first for Fox, writing is nothing new to the actress, who told the outlet that she's turned to the medium her "whole life" as an outlet her performing career "never provided."
"Acting doesn't really allow me to express myself fully in the way writing does because I'm reading someone else's words under someone else's direction," the Transformers alum shared. "Poetry gives me a space to experience some catharsis through art."
Pretty Boys Are Poisonous explores the more nuanced, and sometimes darker side of relationships, including toxic dynamics.
"Relationships are complicated, Fox, who has had a bit of an off-and-on relationship with fiancé Machine Gun Kelly, says. "For most of us it's not a fairy tale. Relationships are not pretty. They are ugly. Sometimes they are a war."
She continues, "But through a wound enters an opportunity to grow and become a stronger more whole version of yourself."
Fox doesn't reveal all in this book, telling People that she kept some of the darker poems to herself.
"I didn't even bother sending the majority of what I wrote to my editor because they were too graphic and unsettling for others to read," she reveals.
"I've been in the public eye for a long time and my career has been one long witch hunt. So nervous? No," Fox says of the book's release, adding, "I expect a mixture of admiration and vitriol from the public."
Check out an excerpt from Pretty Boys Are Poisonous -- out now -- below.
"a beautiful boy is a deadly drug"
you are an addiction
that no amount of prayers
will ever cure
my cries for relief
floating
unheard into the ether
you are killing me
but my heart
won't give you up
this thread
through our past lives
tightly wound
around my neck
siphoning my breath
to fill your lungs
my hands are bleeding
from trying to free myself
you offer me a smile
content to steal my life
knowing at least this way
no one else
will ever have me