To say Paris Jackson had a unique childhood is an understatement.
The now 18-year-old rising star opened up about how being Michael Jackson's kid led to a sheltered existence in the new issue of Harper's Bazaar. She also revealed how it really makes her feel to be constantly asked about the King of Pop after his death. (Spoiler alert: not great.)
Keep reading below for the 5 biggest takeaways from her full interview.
Talking About MJ Still Affects Her
During the interview with the Harper's reporter, Jackson received a phone call from the photographer who shot her Rolling Stone cover, telling her not to worry about the "nasty stuff" said about her online. "Yeah, that's going to happen; it's part of life," she told the person on the other line. "I'm not too worried about it. Yeah, don't stress out."
But the backlash clearly affected her. When the reporter asked if she was OK, Jackson responded, "All anyone wants to talk about is my father, and it makes me sad."
She Developed Social Skills Much Later In Life
"The first 12 years of my life I was homeschooled," she told the magazine. "Which means that the only interactions I'd ever had were with family members or other adults."
That had a long-lasting affect on her, with Paris admitting she "didn't have social skills" by the time she was 12.
"I had to force myself to learn so fast," she explained. "For the past six years, I've been learning how to communicate. And I think I've gotten pretty good at it."
"Once I got introduced into the real world, I was shocked. It blew me away," she added. "Not just because it was sexist, but misogynist and racist and cruel. It was scary as hell. And it still is really scary."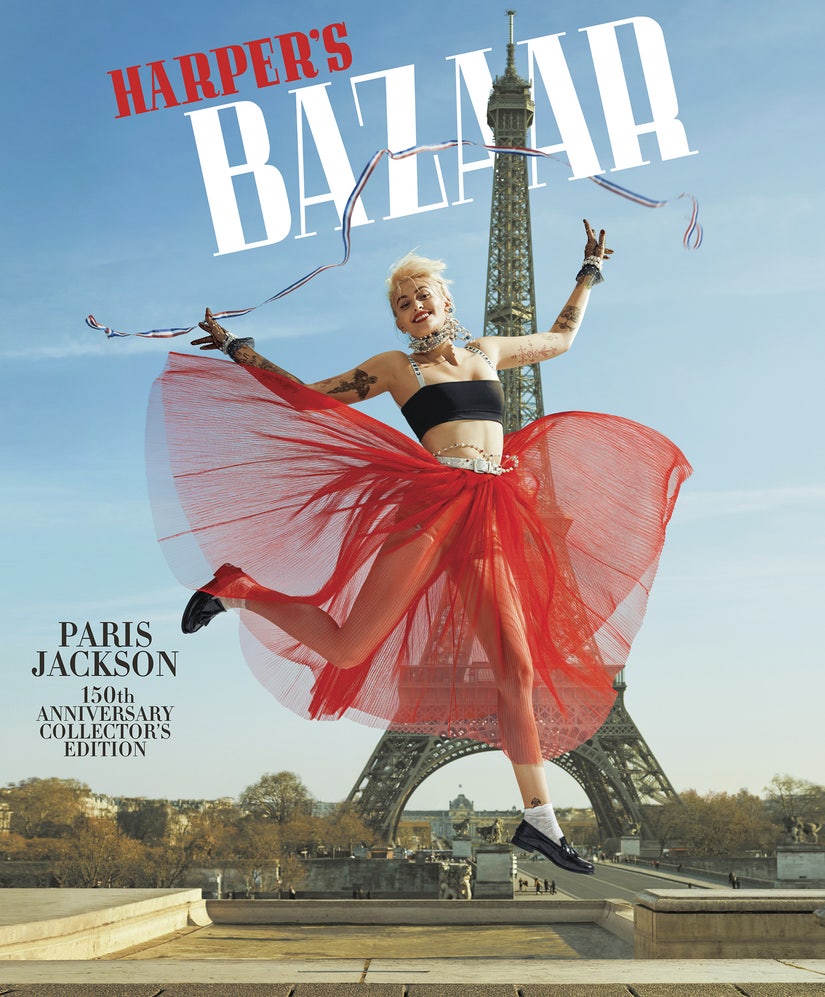 Jean-Paul Goude
She Was Michael's 'Favorite'
"When I was a kid, I was with my dad and my two brothers. Growing up, I was treated as the favorite because I was the only girl," she said. "I was the princess; I was perfect in my dad's eyes."
Paris Has a Clear Message to Her Haters
"Who gives a f--k?" she said when asked if she's scared of her haters. "You're on their mind -- how is that a bad thing? Doesn't matter if they're saying good or bad things about you. They're thinking about you enough to write about you. You just can't care."
"Not everybody is going to be happy with what you do. If you're not happy with what you're doing, that's a problem," she said. "If you're happy, who gives a f--k?"
Why She Doesn't Want Kids Now
"Eventually, I guess," she said when asked if she wants children someday.
"It's just the thought of bringing more life into the world we're current living in -- are you kidding me? I'll spare them all the tears and drama." she said.
The April issue of Harper's Bazaar hits newsstands March 21.
Jean-Paul Goude