While most people know the Versace brand and about Gianni's horrific end, the details about his murderer's life and Cunanan's other victims are certainly less widely known. The series is largely adapted from reporter Maureen Orth's book, "Vulgar Favors: Andrew Cunanan, Gianni Versace, and the Largest Failed Manhunt in U.S. History," with screenwriter Tom Rob Smith filling in the blanks when it comes to the conversations between all the key players. Working backwards, each new episode takes place before the last.
Each week, TooFab is breaking down the biggest moments, drawing comparisons to Orth's book, interviews with the real people involved and news reports from the time to try to understand what actually happened.
This time around, we're focusing solely on the character of Jeff Trail, played by the incredibly talented Finn Wittrock. Here's everything you need to know about "Don't Ask, Don't Tell"
Jeff's Military History and CBS Interview
The episode gets its name from the controversial "Don't Ask, Don't Tell" policy that barred openly gay people from serving in the military. As shown on Tuesday, Trail -- an Annapolis graduate and Gulf War veteran -- was staunchly against the Clinton administration directive and even spoke to CBS' "48 Hours" for a segment in 1993 about the ban. The program re-posted video of his interview in 2017, in conjunction with the 20th anniversary of the Cunanan murders -- you can watch it above.
During the special, the real Trail opened up about why he wanted "Don't Ask, Don't Tell" repealed. "The difference to me is not so much in my career, but the future of the Navy. Gays are here in the military, we perform our jobs and we do it well," he told CBS' Richard Schlesinger. "The effect of the ban being lifted is you maintain a quality Navy, you increase the quality of the Navy by not removing homosexuals and you also save money. You invested this money in homosexuals in the Navy and you're putting it to good use instead of throwing it away. There are, whether people like it or not, there are gays in the military. They're very top notch performers. They know what they're doing. You're going to weaken our national defense if you remove gays from the military."
Remembering Trail, Schlesinger said, "He was smart, good looking and very brave. He chose to speak to us because he thought it was the right thing to do. He did the interview in silhouette but he was still taking a tremendous risk with his career. He had absolutely nothing to gain by doing the interview. Yet he took the risk and spoke out. My colleagues and I left San Diego very impressed with Ensign Trail."
It seems the ban was part of his decision to leave the armed forces behind. "I think that he decided that the Navy was incompatible with the lifestyle he was beginning to enjoy, and he didn't want to pursue the Navy anymore," a naval officer and former roommate of Trail's told Orth in her book.
Don't Ask, Don't Tell didn't end until September 20, 2011.
Jeff & Andrew's Relationship
FX
Around the time he did the CBS interview is also when Trail met the man who would eventually murder him in cold blood.
Though there was a never a romantic connection between the two -- from all accounts, Trail was never interested in that from Cunanan -- one of Trail's closest friends told Orth that "there was some strange bond there." The friend, Jon Wainwright, added, "Andrew would hook up people for J.T. It was kind of strange, actually. My belief is that Andrew was very infatuated with Jeff."
According to an interview Trail's sister did with PEOPLE in 1997, Cunanan "tried to pattern his behavior after Jeff's," right down to copying his haircut and facial hair. Jeff's sister said his friends told her he would also say being friends with Cunanan was "kind of like having a black sheep in your family. You just put up with him and you just love him."
She said she got an indication that things between her brother and Cunanan were tense around mid-April, shortly before Trail's murder. He told her Cunanan was coming to visit, but he expressed concern, saying, "I've got another relationship going on, and Andrew has always wanted more."
Another friend told Orth that Trail had "a big fallout with Andrew and never wished to see him again," though it's unclear what they were fought about. Despite their fight, he still allowed Cunanan to stay with him during the Minneapolis visit -- though he arranged it so he wouldn't be home when Andrew crashed at his place.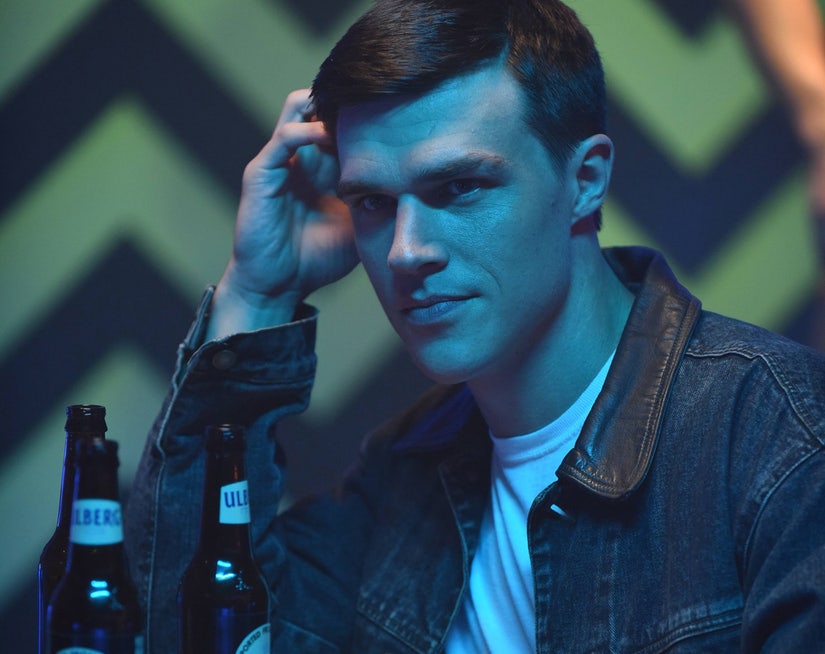 FX
Though the show now-so-subtly alluded to the idea that Trail and David Madson had a secret relationship, that didn't seem to be the case at all.
In fact, Trail had a steady boyfriend at the time of his murder, one he was supposed to meet up with the night he was killed. Trail was dating Jon Hackett, who was celebrating his 22nd birthday that weekend. They planned to go dancing at a gay bar between 10 and 10:30pm on Sunday, April 27, but after Trail left his apartment around 9pm, Hackett never saw him again.
According to Orth's book, Hackett came out to his mother by telling her that he was gay and his boyfriend had just been murdered.
"Jeff talked about how much he enjoyed Jon's company, and that he had found someone he was not only in love with but who was a good friend," Trail's sister told PEOPLE. "Sun., April 27, was Jon's birthday. So Jeff made him a chocolate cake. I'm so happy his last weekend he got to do things he liked to do."
As shown in the FX series, Trail was not out to his entire family at the time of his murder, meaning his parents learned about their son's sexuality when they learned he was killed.
"I know he struggled with being gay for a while, and he was a much happier person when he accepted it. Jeff had not yet confided in my parents about his lifestyle. He wanted to find a good time to tell them," his sister Candy told PEOPLE. "We always told him it doesn't matter—you are loved unconditionally. Now it's almost a secondary issue. They're dealing with his death."
His father, Stan, offered up this heartbreaking quote to Orth about his son: "Jeff never told his mother or me he was homosexual, but he gave us every hint. He never hid anything. He introduced us to people who were obvious homosexuals—I never made that connection. That's a remark on my perception. He did everything but grab me by the shoulders; he wanted me to ask him, but I never could. Maybe subconsciously there's something that didn't let me."
And yes, while Jeff was still considered missing, his sister Lisa gave birth.
"We take no joy in Andrew's death," Candy told PEOPLE after Cunanan's suicide. "It's not that kind of situation. Our main feeling is that we're glad he stopped and that no else was hurt. What I've realized, having met Andrew Cunanan, is that there really are monsters out there."
"The Assassination of Gianni Versace: American Crime Story" airs Wednesdays on FX.