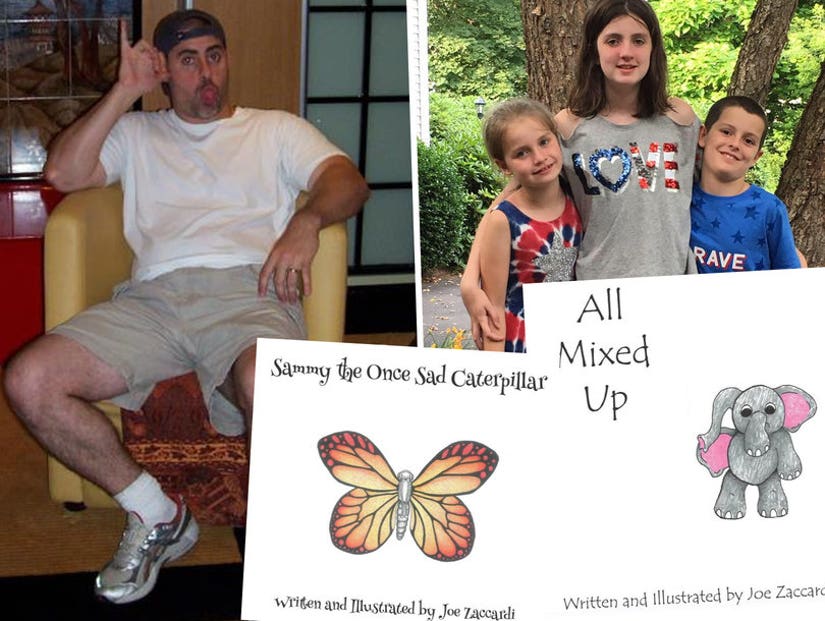 Facebook
"Three little children are gone forever."
A Massachusetts family have been found dead in an apparent murder suicide.
Children's author Joseph Zaccardi, 43, his 40-year-old wife Deirdre, their 11-year-old daughter Alexis and twin nine-year-olds Nathaniel and Kathryn all died of gunshot wounds, one of which was self-inflicted.
A relative who arrived at the house at 7.30am Monday morning to take the children to school discovered the mother's body on a downstairs couch.
When police arrived at the home in Abington, about 20 miles from Boston, they found her children and husband dead inside.
"It's a crime, a crime occurred in that building. Three little children are gone forever," Plymouth District Attorney Timothy Cruz said.
"When something unimaginable like this happens, there's always going to be more questions than there are going to be answers," he added. "This is just a horrible, horrible event here for the town of Abington."
Investigators said there was no history of domestic issues with the family.
"There was no indication, no previous calls that would certainly indicate any type of an issue," Abington Police Chief David Majenski told CBS Boston.
Joseph Zacardi was a struggling author who published a number of children's books available on Amazon.
His titles include "Day is Done No More Fun", "Sammy The Once Sad Caterpillar", and "All Mixed Up" — the themes of all three revolving around a protagonist overcoming sadness.
In a statement issued by relatives, they said they had "suffered an unfathomable loss."
"As we attempt to make sense of the enormity of this event, we respectfully ask that the media respect our family's wishes to be left alone as we grieve our tremendous losses in private," it read.
EMI Strategic Marketing, where Deirdre worked for almost 20 years, revealed that she had just taken the previous Wednesday off to celebrate her twins' birthday.
"Her welcoming smile, constant enthusiasm, sense of humor and talent for organizing just about anything made her indispensable to the company, and to me personally," her boss wrote. "Her deep commitment to her children, and the pride she took in their accomplishments, small and large, were part of many conversations."