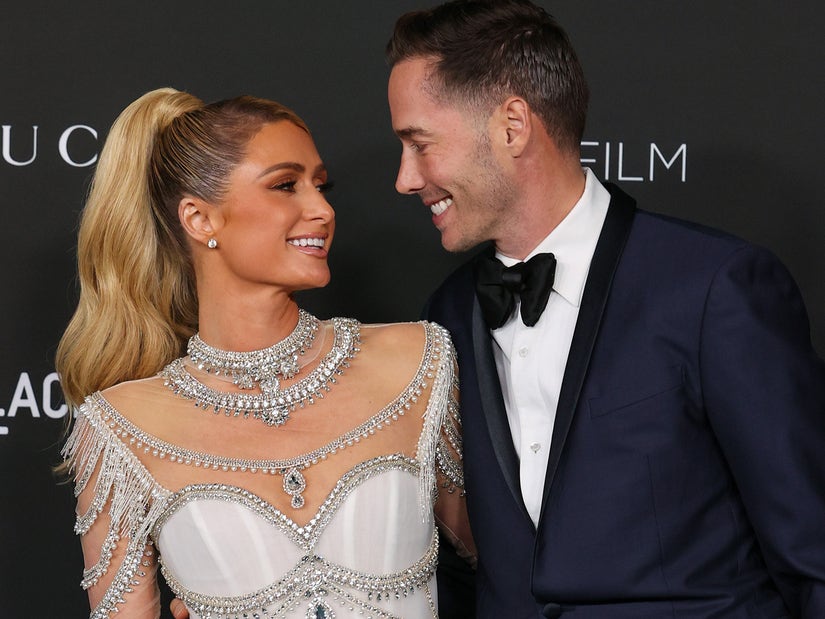 Getty
"I was known as a sex symbol, but anything sexual terrified me."
Talk about a magical and life-changing connection, Paris Hilton shared that meeting her husband Carter Reum changed her sexual life profoundly.
In a cover story for Harper's Bazaar, the 42-year-old hotel heiress and DJ shared that during the height of her fame in her 20s she privately started thinking that maybe she was asexual.
"I called myself the 'kissing bandit' because I only liked to make out," she said of that time in her life. "A lot of my relationships didn't work out because of that."
It was during this time that the socialite became a household name alongside Nicole RIchie as stars of "The Simple Life." Hilton perfected her persona, which oozed flirtatiousness and confidence -- as well as a feigned simplicity.
As it turns out, what she thought was a lack of interest in sexual intimacy was just a matter, perhaps, of not having found the right person. Everything changed when she met Reum in 2019.
After that, Hilton said that everything changed for her. Now, she can proudly say with a laugh, "I enjoy hooking up with my husband."
Part of the attraction for her to Reum was that he was so different for her. "He's not famous. He's smart. He comes from a nice family. He's a good person," she said. "It was the opposite of what I had been used to when I was looking for guys."
"I just feel like after all the hell I've been through, I'm finally getting what I deserve," she added. "Which is someone I can trust and someone to build a real life with."
She also talked about why it was so important for her and Carter to keep their pregnancy via surrogate a secret (even from family).
"My entire life has been so public," Hilton explained. "I've never had anything for myself. We decided that we wanted to have this whole experience to ourselves."
On January 24, the couple announced the arrival of their newborn son in a photo posted to Instagram. The picture featured Hilton's hand wrapped around the tiny infant's.
Waiting for your permission to load the Instagram Media.
"I want to protect him and to be with him every second," Paris admitted. "You have this mother instinct that kicks in, which I've never had before. I feel so complete now."
Paris is hopeful she and her husband will expand their family one day, and shared that she already completed her seventh egg retrieval. Though she loves being a boy mom, the DJ told the publication she's determined to have a daughter.