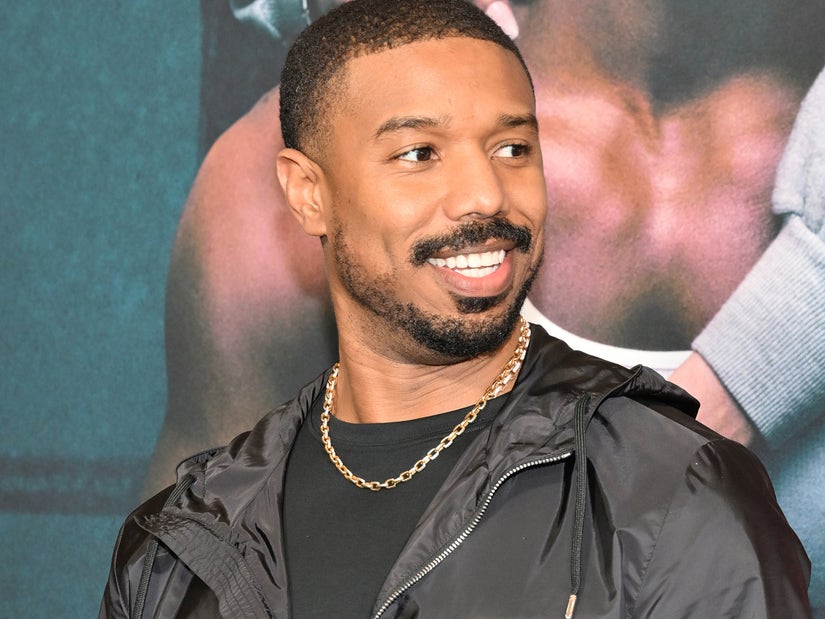 Getty
Michael B. Jordan's "Creed III" co-star Tessa Thompson said she would never objectify her "work friend," joking of the Calvin Klein ad, "I already have it wallpapered at home."
Michael B. Jordan is getting ready to heat up the box office when "Creed III" comes out March 3. The film's director and star got an early start on Tuesday with the debut of his steamy Calvin Klein ads.
The ads quickly went viral and became a major topic of discussion at the premiere. Jordan told ET that he had to apologize to his mom in advance, giving her the heads up about all the thirst that was about to be unleashed.
"I was like, my mama gon' have to see this," Jordan told the outlet. "Let me call her and be like, 'I'm sorry. It's out here. My business all out in the streets -- literally.'"
Waiting for your permission to load the Instagram Media.
The 36-year-old star was in fine form in the ad campaign, which featured a series of photos of him adorned in nothing but CK boxer briefs, and a video of him showing off the fit (and his physique).
It seemed to be the topic on the carpet at the premiere, with Jordan's co-star Tessa Thompson ready, locked and loaded with different reactions for multiple media outlets ... though they all shared a common thread.
"Some thoughts you can't talk about, you know?" she told ET. "Some thoughts just exist. They're more feelings that thoughts."
She did find the words to express her thoughts a little more creatively, though, when People asked. "This is great work he's done," she said of the shoot. "Some of it is God-given. Some of it is hard-earned."
Waiting for your permission to load the Instagram Media.
She went on to suggest that when Jordan sees himself in the mirror, he might pause for a few moments and think, "Damn, I'm Michael B. Fine!"
"I'm just very proud of him," she added. "I don't objectify him, I never would, he's my work friend so I keep it appropriate."
Appropriate or not, she quipped to E!, "I already have it wallpapered at home."
Thompson wasn't Jordan's only appreciative onlooker, either, as the ads quickly went viral and made a thirsty nation of underwear fans.
"The first picture should've been the sexiest man alive cover," joked one fan, while another wondered, "Did MBJ just #BreakTheInternet !?"
Waiting for your permission to load the Instagram Media.
Thompson has worked alongside Jordan in all three "Creed" films and spoke with E! about the experience. "There's been so much grown that's happened for us individually as humans and to get to see that growth mirrored and challenged by these characters over the years has been a very rare thing."
Calvin Klein said in a press release that Jordan was chosen for the ad campaign for his "confident ambition," as well as his "discipline and uncompromising commitment to his craft."
"Creed III" marks Jordan's directorial debut. Jordan and Thompson are joined in the film by Jonathan Majors, Phylicia Rashad, Wood Harris, and Florian Munteanu. It arrives in theaters this Friday.