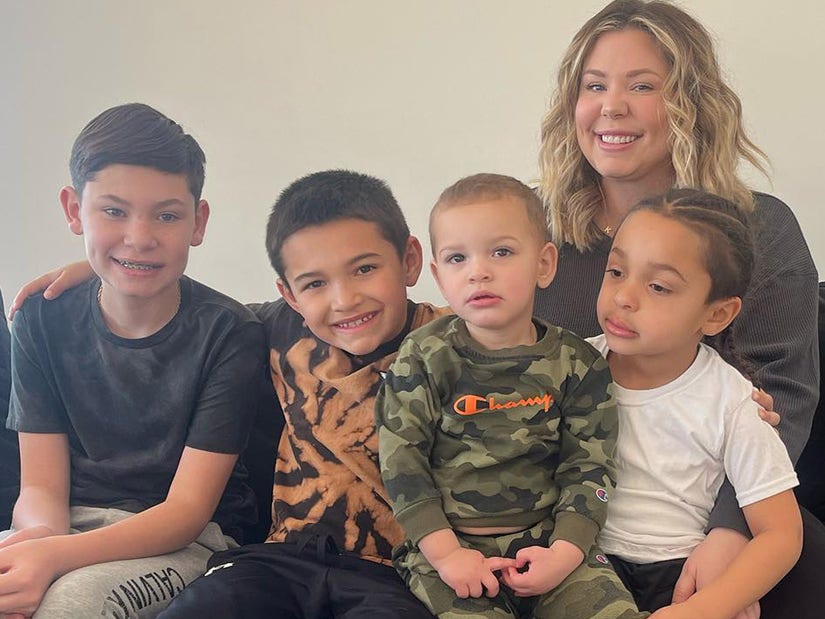 Instagram
But the Teen Mom 2 star's confirmation of long-held internet rumors didn't seem to be all that intentional as she spoke on her Baby Mamas No Drama podcast
Kailyn Lowry seems to have confirmed she privately welcomed a fifth child nearly a year ago.
The MTV reality star let out the information on Tuesday's episode of her podcast Baby Mamas No Drama while speaking with guest Aurora Culpo.
Kail said she was a fan of the reality show and actually watched it while "in the hospital having one of [her] kids." She then described an episode that depicted Olivia Culpo babysitting Aurora's children.
Now here's where the detective work came in from fans on the world wide web. The TLC show only had one season, which aired in November of 2022. That was the exact same month reports emerged Kail had given birth to a fifth kid.
Kail's other four kids range in age from 2 years old to 13 -- Creed, 2, Lux, 5, Lincoln, 9, Isaac, 13.
The reality star did not say anything more leaving many on social media to speculate that she is simply done with managing trolls on the internet -- particularly with the birth of a new child.
When her ex Chris Lopez made a reference to her "protect[ing] her belly" in a tweet posted roughly a year go, which has since been erased, it kickstarted a fan obsession over whether Kail was expecting.
Notably, Kail took her time unveiling her most recent partner, Elijah Scott, last year and they have since been rather quiet on social media about their relationship.