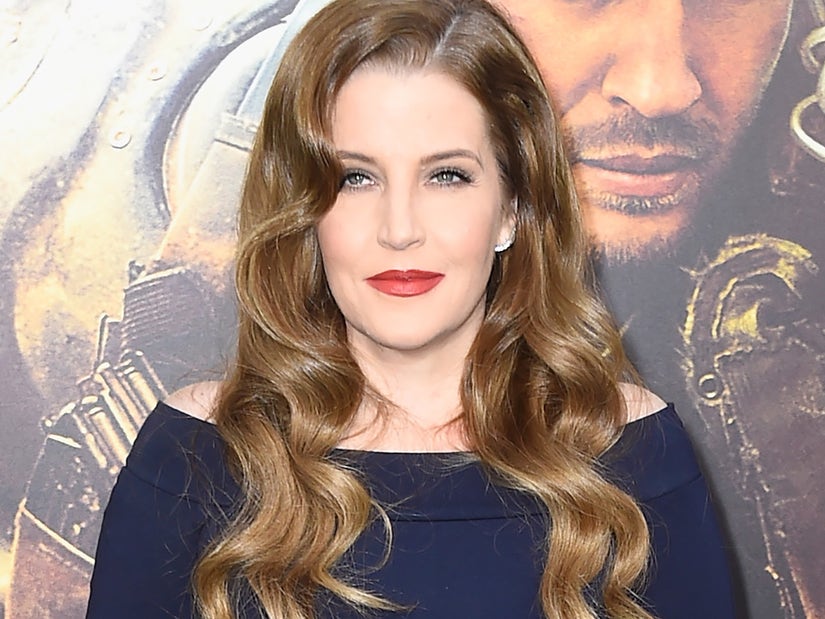 Getty
The autopsy for Elvis Presley's daughter reveals she battled a longterm bariatric surgery complication, smoked a pack a day, and opioids were found in her system but did not contribute to her actual death
An autopsy report for Lisa Marie Presley offers new insight into the circumstances surrounding her death.
The coroner detailed various health complications leading up to the 54-year-old's demise in January. The official cause of death is listed as "sequelae of a small bowel obstruction," a result of bariatric surgery from several years before. The coroner notes that the obstruction (a strangulated small bowel) was caused by adhesions developed in the aftermath of weight-loss surgery.
"This is a known long-term complication of this type of surgery," said Deputy Medical Examiner Dr. Juan Carrillo in the document.
The report detailed Presley's final hours on January 12th, noting she complained of abdominal pain on the morning of her death and felt too ill to take her children to school. Her ex-husband Danny Keough made the school run and when he returned found Presley in cardiac arrest.
Life-saving measures were taken by Danny until paramedics arrived and were able to get a pulse. Later, once she had been admitted to the ER, a pacemaker was implanted. Presley was taken into the intensive care unit but a scan revealed she had already suffered a severe anoxic brain injury. She soon entered cardiac arrest and was pronounced dead later that afternoon.
The decedent had a history of overmedicating; she was known to forget she had taken her medications and would take them again."
It is noted that Presley had a "distended abdomen for years" and "did not seek medical attention" in spite of experiencing "abdominal pain for the past few months" prior to her hospitalization. Additionally, they found a severe buildup of acid in her body, which is often related to kidney disease or failure.
The report said Presley had been complaining of "feeling feverish and vomiting and/or feeling nauseated for months" before her death. It also notes she had a history of blood pressure and blood sugar issues in addition to depression, anxiety and a "cerebral vascular accident" (stroke).
The toxicology report said that Presley had opioids in her system at the time of death. It notes that she had another cosmetic surgery months before her death and had been prescribed pain meds; she was later admitted to Los Angeles Robles Hospital for an infection.
Other substances found in her system included an antidepressant as well as drugs that treat opioid addiction -- norbuprenorphine and buprenorphine. None of these drugs, the coroner said, contributed to her death.
"The decedent had a history of overmedicating; she was known to forget she had taken her medications and would take them again," said the report. "She had a history of alcohol abuse and illicit drug use in the past. She had reportedly been clean from both since 2015."
It also stated: "She smoked approximately 1 pack of cigarettes daily."
Her mother Priscilla Presley confirmed her death in January: "It is with a heavy heart that I must share the devastating news that my beautiful daughter Lisa Marie has left us."
"She was the most passionate, strong and loving woman I have ever known. We ask for privacy as we try to deal with this profound loss. Thank you for the love and prayers."
Lisa Marie was born in 1968. She was only 9 when her father passed away in 1977 -- from cardiac arrest.
Presley married musician Danny Keough in 1988 and the pair had two children together: actress daughter Riley Keough and son Benjamin, the latter of whom died by suicide in 2020 at the age of 27. The two remained close following the split.
Shortly after her divorce from Keough, she married Michael Jackson in 1994. She filed for divorce from him in 1996, before marrying Nicolas Cage from 2002 to 2004. Her fourth marriage was to Michael Lockwood in 2006, with the two welcoming twins Harper and Finley in 2008. They separated in 2016.
In 2003, Lisa Marie released her debut album, "To Whom It May Concern," which included the popular single "Lights Out." Her second album, "Now What," also charted thanks to her cover of Don Henley's "Dirty Laundry." In 2012, she released her third album "Storm & Grace."
Presley oversaw the Elvis Presley Charitable Foundation and worked with Oprah Winfrey's Angel Network.
She was buried next to her son Benjamin.
In the months following her untimely demise, Presley's family went to court over her trust. A settlement was reached in June with her daughter Riley becoming the sole trustee of her estate.