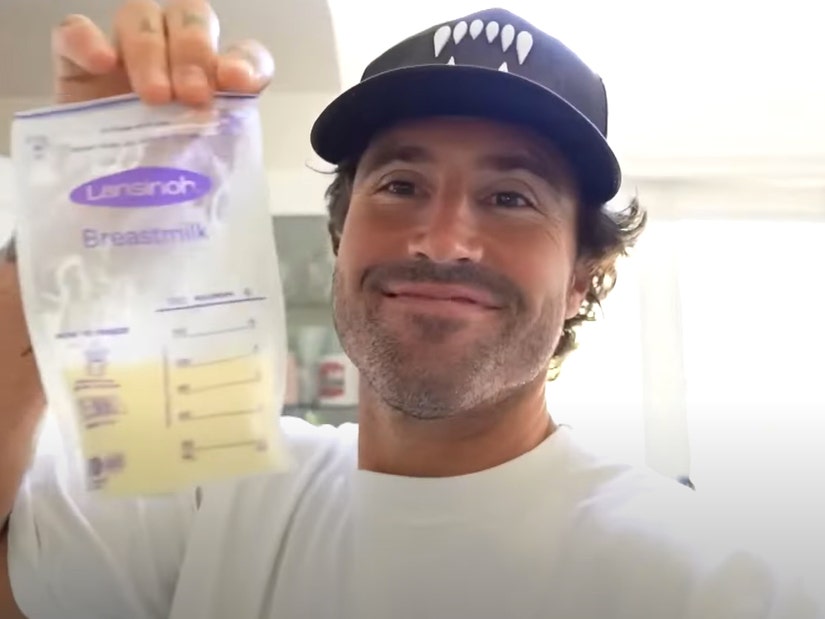 YouTube
While Brody's partner, Tia Blanco, says "it just tastes like coffee."
Brody Jenner made his coffee in an unconventional way when he and fiancée Tia Blanco ran out of almond milk: with her breast milk.
In a video that Jenner posted to YouTube, the reality star documented his experience making a "breast milk latte" for his pro-surfer partner.
"Alright so I just came out to make us both some coffee and we are out of almond milk," announced Jenner.
"But I did find one thing," he said, before presenting a bag labeled breast milk.
"I hear its very nutritious. I hear it's very delicious," he added. "I think it will do."
"Sorry to disturb you, but we're out of almond milk," he said to Blanco, who was resting her eyes with their newborn. "Do you mind if we use the breastmilk that I put in the fridge last night?"
"That would be really good for you," responded Blanco, who gave her seal of approval on the drink.
Once he finished making their drinks, Jenner went back to the bedroom where he presented his wife with the drink.
"It's freaking delicious," said Jenner after taking a sip of his coffee.
"It just tastes like coffee," said Blanco.
Brody and Tia, 26, welcomed their baby girl, Honey, on July 29.