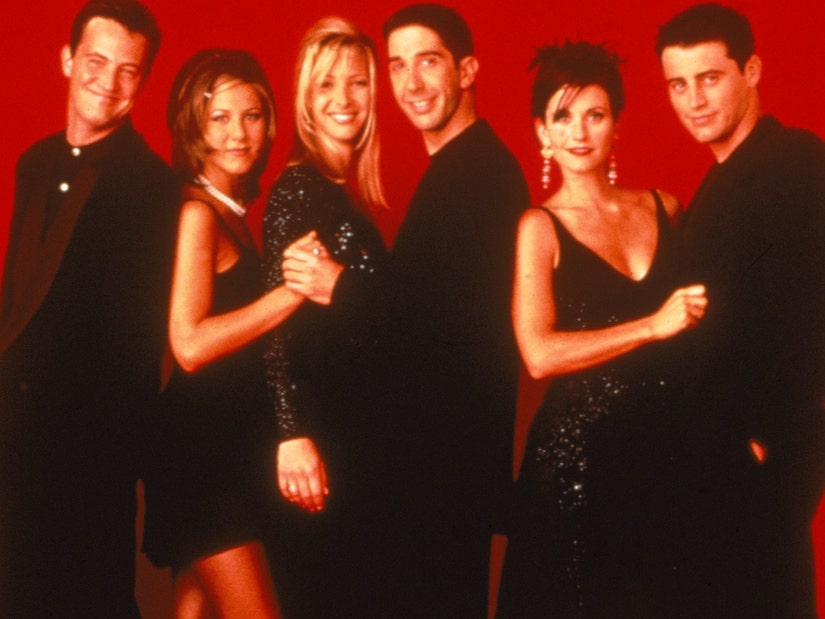 Getty
"I had texted the girls the day we found out," 'Friends' director Jim Burrows shared. "They were destroyed. It's a brother dying."
Sitcom director, James "Jim" Burrows, is looking back on the life and legacy of Matthew Perry following his unexpected death.
Burrows, who directed more than a dozen episodes of Friends, told TODAY Thursday that Perry was "incredibly inventive."
"He was inventive with how he did a line," Burrows, who directed the first four episodes of beloved sitcom, added.
Burrows said he knew early on that Perry, who portrayed the sarcastic and always lovable Chandler Bing on the hit show, was gifted.
"Wow. The reading around the table. Matthew had a certain way of turning a line," he added.
Burrows, who is known for directing legendary shows like Cheers, Frasier, Will & Grace and Taxi, also said that Perry mirrored Chandler in a lot of ways.
"He was really funny. He was a little awkward, too. Chandler was awkward. And Matthew was awkward. So it was a perfect, perfect meld," Burrows remarked, before reflecting on perhaps one of Chandler's most memorable on-screen moments -- the ATM vestibule episode with Victoria's Secret model Jill Goodacre.
"His facial expressions were amazing and Matthew could always cut to his face," he said. "He was always aware that even though he wasn't speaking, he was on camera."
The longtime director's praise of Perry come just days after the actor's tragic passing. Perry died late last month after suffering an apparent drowning. He was only 54.
His death came as a shock to Burrows, who said he had to let it sink in for a few days before really processing it.
"I had to have a couple of days to just let it soak in. He was part of a family and he was the first one to not be part of that family anymore," Burrows said.
He also commented on the cast's reaction, telling the outlet that he reached out to Jennifer Aniston, Lisa Kudrow and Courteney Cox, after hearing the news.
"I had texted the girls the day we found out," he shared. "They were destroyed. It's a brother dying."
While the remaining five members of the Friends cast have yet to speak out individually, the group released a joint Monday statement in the wake of the news, saying they were "utterly devastated."
"We are all so utterly devastated by the loss of Matthew. We were more than just cast mates. We are a family," the statement began. "There is so much to say, but right now we're going to take a moment to grieve and process this unfathomable loss."
"In time we will say more, as and when we are able," the group continued. "For now, our thoughts and our love are with Matty's family, his friends, and everyone who loved him around the world."
While many will reflect on Perry's time on Friends in the aftermath of his untimely death, Burrows said he was much more than that iconic role, telling the outlet he'll always remember him "as a wonderful actor, a funny man and a dear friend to a lot of people."